Tea3 Foundation holds 'Queen of Hearts' benefit for Big Brothers Big Sisters
Henny and Sandra den Uijl (she's Tea3 president and event co-chair), Tina Rose (BBBS CEO), Sandy and Brian Bonar (she's Tea3 vice president and event co-chair)
(Vincent Andrunas)
Pooneh Hamzei (Tea3 events VP), Deana Ingalls (Tea3 treasurer), Gina Jordan (Tea3 secretary), Susan Leonard, Niki Tesak
(Vincent Andrunas)
Jason and Mary Pluto, Amy and Jason Kroepel
(Vincent Andrunas)
Laura and Mike Beulke, Abby Beulke
(Vincent Andrunas)
Roy Silver, Nicole Frank, Gisele Bonitz, Ed Chambers
(Vincent Andrunas)
Ellen Smiley, Esther Rodriguez, Greta Sybert
(Vincent Andrunas)
Beautifully decorated strawberries at the dessert buffet
(Vincent Andrunas)
Jack Mecham, Cheri Fitzner, Elisa and Rick Jaime
(Vincent Andrunas)
Judith Judy, Fatima and Jose Arrieta, Toni Taves, Estelle Graff
(Vincent Andrunas)
Paola Middleton, Roy David
(Vincent Andrunas)
Vince and Ann Stefano, Lisa Kern, Lynn and Paul Debban
(Vincent Andrunas)
Steven Adler, Carol Rolf, Sarah and Jim Sleeper
(Vincent Andrunas)
One of the tempting dessert buffet tables
(Vincent Andrunas)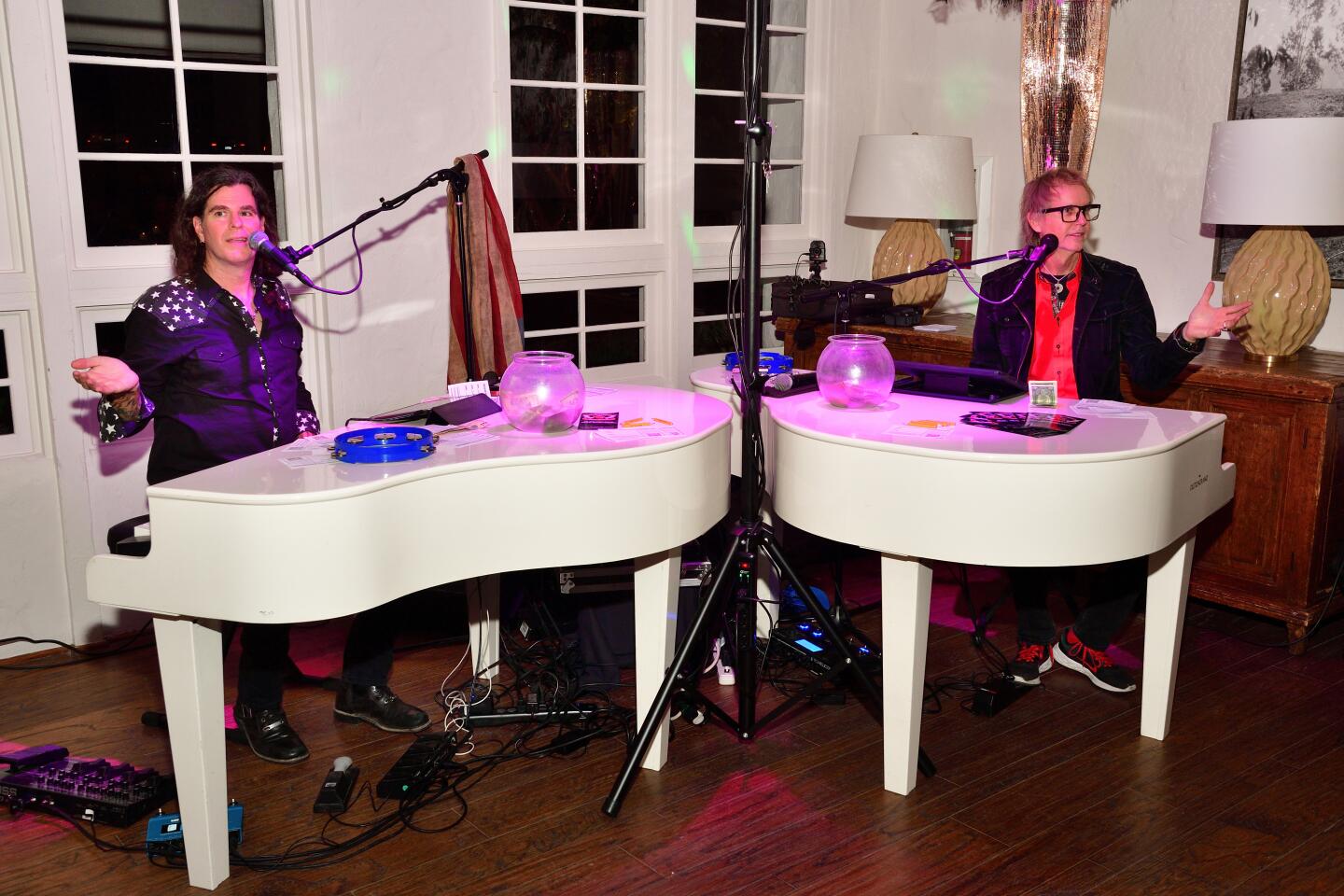 The Killer Dueling Pianos (Ryan Bueter and Donny Scott)
(Vincent Andrunas)
Guests dancing to the sounds of The Killer Dueling Pianos
(Vincent Andrunas)
Marie Cunning, Angelica Palmerin, Zoraya de la Baftida
(Vincent Andrunas)
Melissa Cizauskas, Ryan Bueter (The Killer Dueling Pianos CEO), Monique Santander, Gaby Rivas, Richard Bonitz
(Vincent Andrunas)
Jenny Chavez, Karla Suffy, Bianca Esparza, Andrea Draben, Skyler Traut
(Vincent Andrunas)
Donny Scott, Mary Pluto, Amy Kroetel, Vivian and Sam Hardage
(Vincent Andrunas)
cm-rsf-tea3hearts2023-vpa-0167.jpg
(Vincent Andrunas)
The Tea3 Foundation hosted "Queen of Hearts", a fundraising event on Feb. 11 at the Fairbanks Ranch Clubhouse to benefit Big Brothers Big Sisters of San Diego County. The event featured a concert by The Killer Dueling Pianos.
"The Tea3 Foundation is excited to expand the fundraising commitment made to Big Brothers Big Sisters of San Diego County for their 'Community Mentoring Programs for At-Promise Youth'", said Sandra Den Ujil, Tea3 Foundation president in a news release. "Their programs strive to stimulate and prepare the children in our community facing the greatest need, to succeed and thrive in their lives."
For more information, visit www.sdbigs.org and www.tea3foundation.org.
Photos by Vincent Andrunas

Get the RSF Review weekly in your inbox
Latest news from Rancho Santa Fe every Thursday for free
You may occasionally receive promotional content from the Rancho Santa Fe Review.