The Country Friends presents Holiday Tea Luncheon
Bonnie Bernstein, Julia Taylor, Kristi Pieper, Vivian Hardage, Adrienne Salzon
(Vincent Andrunas)
Carol Towne, Michelle Alton, Sandra Schafer, Robin Santin
(Vincent Andrunas)
Faith Kettel, Linda Howard, Jacqui Grande
(Vincent Andrunas)
Maria Delgado, Irina Fenison
(Vincent Andrunas)
Sonia Mahouz, Jytte Laventhal, Therese Collins
(Vincent Andrunas)
Laura Applegate, Dee Ammon, Rosalie Gerevas, Erika Horn, Sarah King
(Vincent Andrunas)
Carol Crosciotto, Lisa All King, Lee Ann Allman, Gayle Fulbright, Parvin Tehranthi
(Vincent Andrunas)
Kelly Stroud, Valeria Johnson, Irina Shkov, Andrea Naversen, Marina Tsvyk, Irina Fenison
(Vincent Andrunas)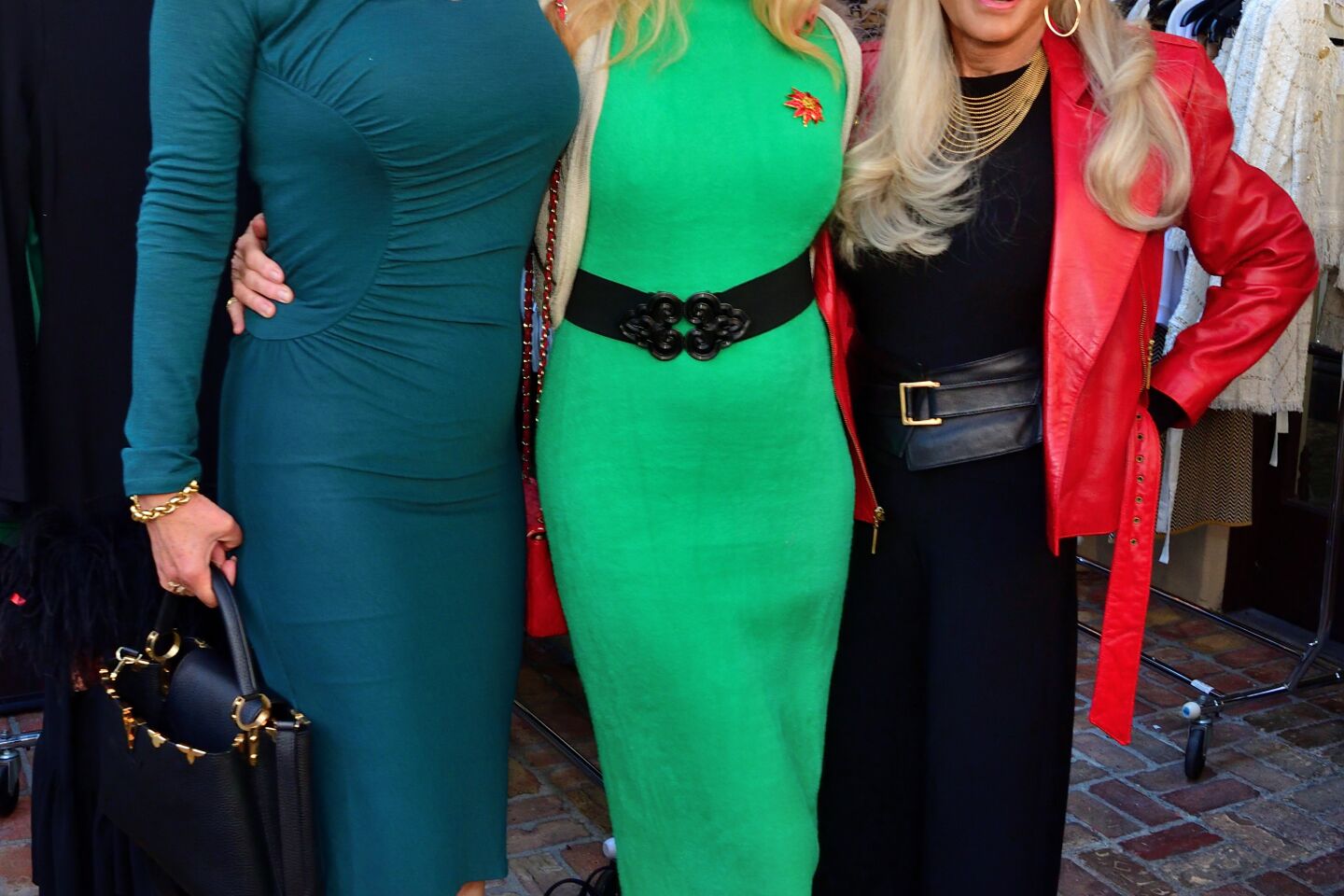 Sophia Alsadek, Ann-Marie Streibich, Taylor Miller
(Vincent Andrunas)
Lynda Kerr, Maria Delgado, Jacqui Grande, Christina Karl, Rita Hannah
(Vincent Andrunas)
Maggie Bobileff and Denise Hug (Holiday Tea co-chairs), Janean Stripe (incoming CF president), Suzanne Newman (current CF president)
(Vincent Andrunas)
Barbara Chamizo, Melinda Sarkis, Lezlie Reynales, Debbie Brincko, Joni Koenig
(Vincent Andrunas)
Maggie Bobileff, Maggie Watkins
(Vincent Andrunas)
Maggie Bobileff, Maggie Watkins
(Vincent Andrunas)
Jessica Hood, Limber Holmlin, Maggie Watkins, Sandra Maas
(Vincent Andrunas)
The Country Friends, a Rancho Santa Fe-based nonprofit, held its annual Holiday Tea Luncheon Dec. 8 at The Crosby Club at Rancho Santa Fe. The event featured a delicious luncheon, boutique shopping, and more. Money raised at the event will support The Country Friends mission "to support human care agencies with emphasis on those providing services to women, children, the elderly, military, and persons with disabilities in San Diego County." Visit thecountryfriends.org.
Photos by Vincent Andrunas
Get the RSF Review weekly in your inbox
Latest news from Rancho Santa Fe every Thursday for free
You may occasionally receive promotional content from the Rancho Santa Fe Review.