Beach & Country Guild holds 53rd Dia Del Sol
Therese Collins, Bonnie Bernstein, Kristi Pieper, Katherine Foster, Gina Jordan
(Vincent Andrunas)
Wendy Hammar, Estelle Graff, Tricia Bothmer, Xeniya Bauman, Kathy Colarusso, Jennifer MacMillan, Lisa Moore
(Vincent Andrunas)
Maria Barry, Marla Zanelli, Gloria De La Vara, Pamela Radcliffe
(Vincent Andrunas)
Maria Parnell (Fashion Show chair), Kimberly Hunt (10News anchor; event emcee), Krista Bonano
(Vincent Andrunas)
Julia Taylor (Donation Drawing chair), Judith Judy (Live Auction chair), Ilene Lamb (Silent Auction chair)
(Vincent Andrunas)
Lisa Rabie, Karol Jacobs, Kathryn McCoy, Younga Kim, Hilary Bateman
(Vincent Andrunas)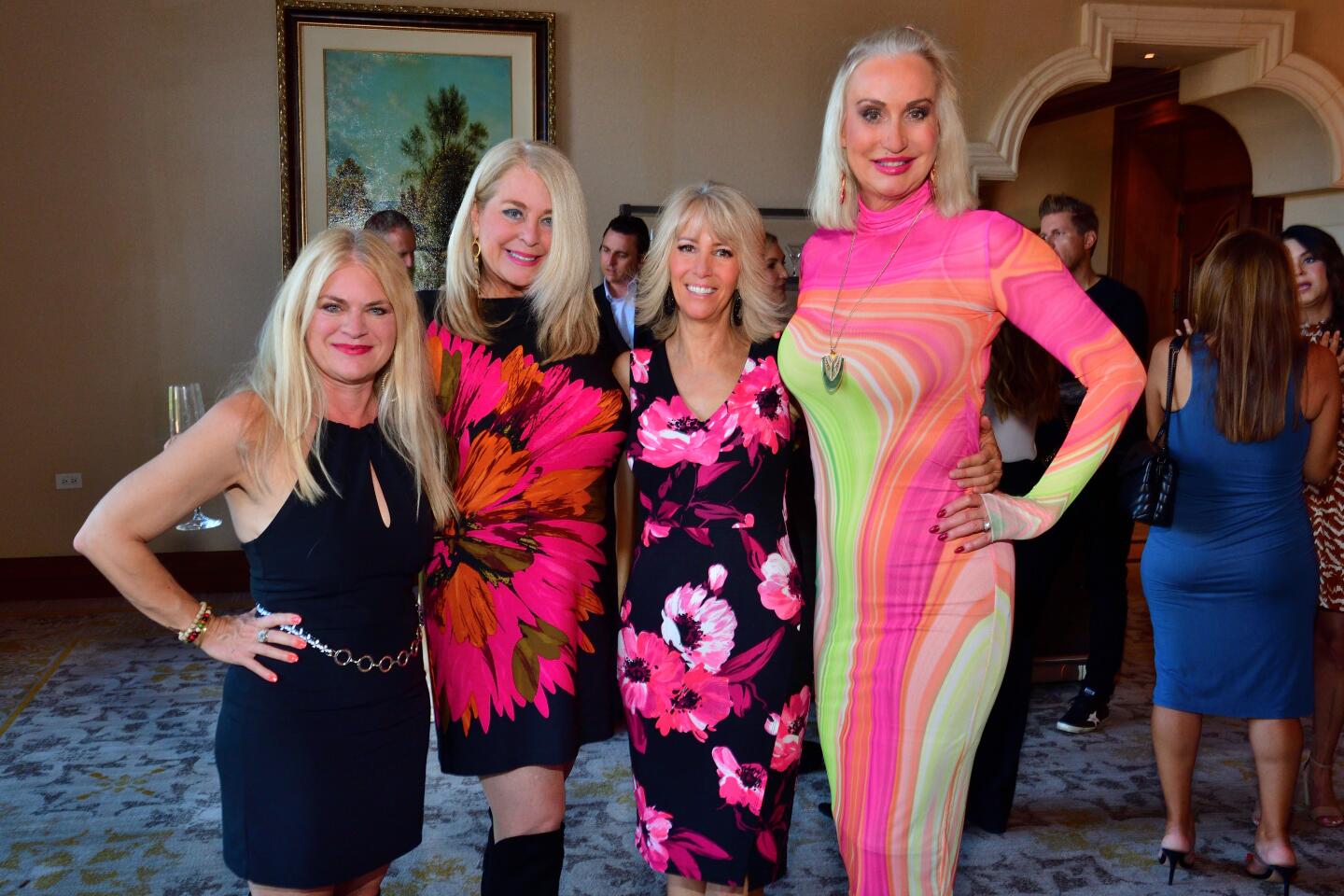 Pamela Gardner, Carrie Woodland, Tracy Hanak, Sophia Alsadek
(Vincent Andrunas)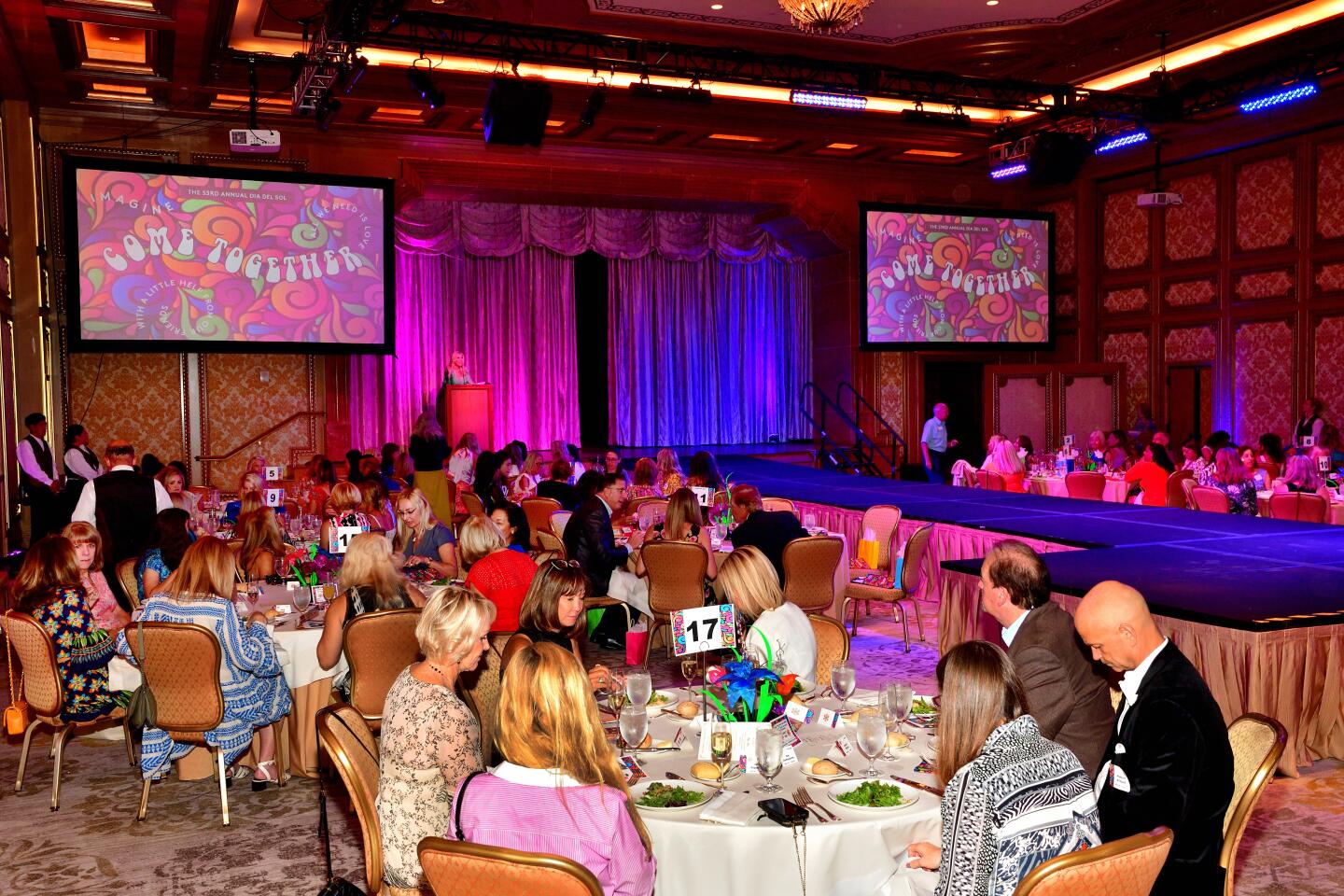 The luncheon begins
(Vincent Andrunas)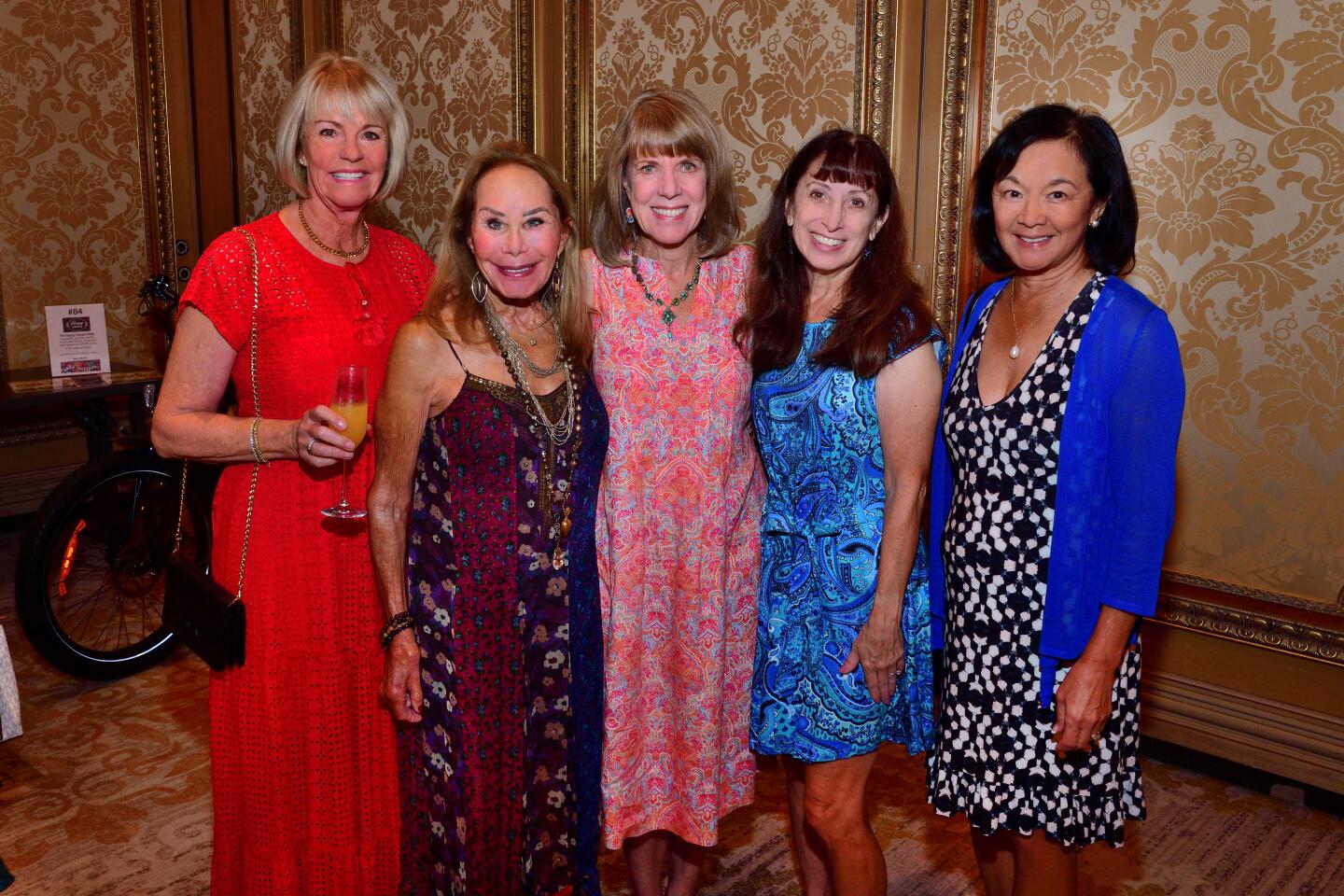 Peggy Guy, Nina Smoley, Becky Ayers, Dee Leone, Debby Totoritas
(Vincent Andrunas)
Amber Yoo, Karina Lion, Jackie Osborne Fisher
(Vincent Andrunas)
Judy Adler, Jennifer Debiasi, Lory Fisher
(Vincent Andrunas)
Pamela Gardner, Carrie Woodland, Tracy Hanak, Sophia Alsadek
(Vincent Andrunas)
Lynn Owen (Decorations chair), Cathy Miller (Beach & Country Guild president), Maria Parnell (Fashion Show chair), Nancy Sappington (Dia Del Sol co-chair), Kristin Baldi (Dia Del Sol co-chair)
(Vincent Andrunas)
Taunja Gilbertson, Lisa Pidgeon, Felicia Vieira (Beach & Country Guild media and coordinator)
(Vincent Andrunas)
Raegan Prior, Dayna Sarazin, Vivian Capozza, Laurel Feldman, Pavla Hook
(Vincent Andrunas)
Rochelle Putnam, Lisa Black, Karen Chatfield Barnhart
(Vincent Andrunas)
The Beach & Country Guild held its 53rd Dia Del Sol benefit event, Come Together, Oct. 19 at the Fairmont Grand Del Mar. The event included a gourmet lunch, silent and live auction, and Runway Fashion Show by Project Runway's Kenneth Barlis.
The event benefits United Cerebral Palsy of San Diego. Founded in 1970, "The Beach & Country Guild is an all-volunteer organization of women dedicated to generating funds in support of United Cerebral Palsy in San Diego and the programs, facilities, and services it provides its clients," according to its website at www.beachandcountry.org.
Photo by Vincent Andrunas
Get the RSF Review weekly in your inbox
Latest news from Rancho Santa Fe every Thursday for free
You may occasionally receive promotional content from the Rancho Santa Fe Review.