Adopt a Family Foundation holds 'Outdoor Gala Under the Stars'
Committee members Ruth Dahan, Kimberly Raoufpur, Adele Saleh Aaff, Robyn Rapoport (Co-Chair of Gala) Shira Schaffer, Veronique Benchimol, Sheryl Goodman, (Board Member) Orly Perez, Carine Chitayat (CEO and Co- Founder) Ilana Gold (Co-Chair) Doris Elihu (Board Member) Julie Rosoff, Yael Hershkovitz Ben Hamo. Missing: Committee members Patrice Gold, Reine Krief, Rachelle Danto, Avishag Ravid-Benshoshan, Jenny Michan
(Liat Feco)
Ilana Gold (Committee member and Co-Chair of Gala), David Shteremberg
(Liat Feco)
Mark Goodman, Sheryl Goodman (local artist and board member of Adopt a Family Foundation)
(Liat Feco)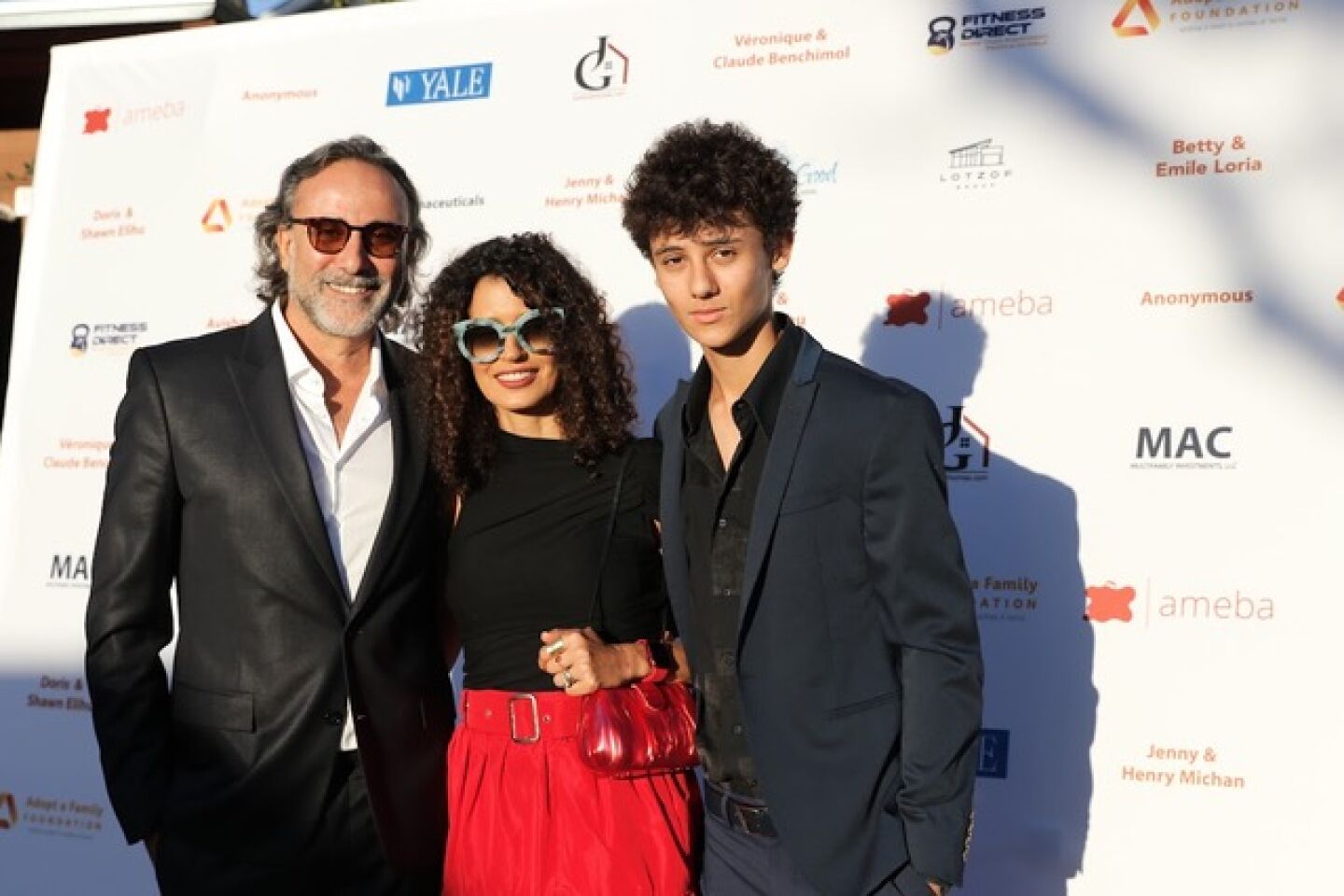 Doron Malka (President of Adopt a Family Foundation), Ursula Malka, Lior Malka
(Liat Feco)
Linda Church, Josh Church
(Liat Feco)
Avishag Ravid-Benshoshan (Committee member), Ronen Benshoshan
(Liat Feco)
Stan Rapoport, Robyn Rapoport (Committee member and Co-Chair of Gala), Justin Rapoport, Peyton Davis
(Liat Feco)
Claude Benchimol (Board member), Doris Elihu (Board member), Carine Chitayat (CEO and Co-founder of Adopt a Family Foundation), Doron Malka (President), Sheryl Goodman (Board member)
(Liat Feco)
Adopt a Family Foundation held its annual "Outdoor Gala Under the Stars" at the Leichtag Foundation in Encinitas on Sept. 18. The event included entertainment by Shanee Zamir Halevi, a farm-to-table gourmet dinner, the program and a silent auction.
The event's guests had the opportunity to bid on art and photography donated by some members of the Foundation's committee as well as fabulous auction items donated by the community.
All proceeds from the Gala go toward supporting individuals and families in Israel dealing with the after-effects of terrorism, according to the Foundation's website at www.adoptafamilyfoundation.org.

Get the RSF Review weekly in your inbox
Latest news from Rancho Santa Fe every Thursday for free
You may occasionally receive promotional content from the Rancho Santa Fe Review.