The Foundations of Sharp Healthcare 'Envisioning Excellence' event
Violinist Martin Chalifour on stage with the Mainly Mozart All-Star Orchestra
(Vincent Andrunas)
Dr. Kenneth Roth (Envision Campaign physician chair), Sara and Todd Bennett, Linda and Frank Riolo
(Vincent Andrunas)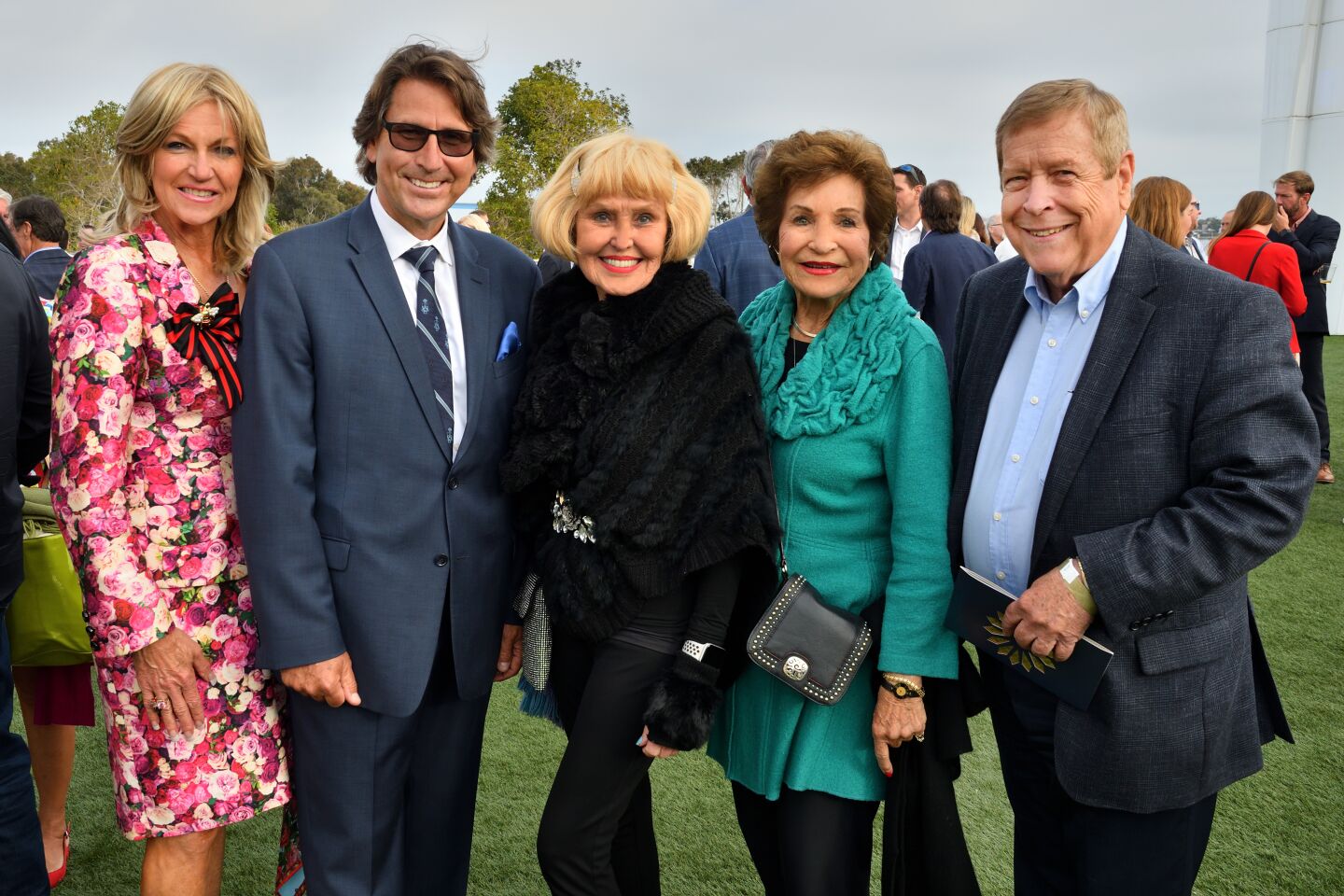 Judith and Dr. Perry Mansfield, Irene Chandler, Esther Nahama, Jim Shultz
(Vincent Andrunas)
Gil Cabrera (Sharp Healthcare board chair), Mitch Mitchell (Sharp Healthcare board vice chair), Doris and Peter Ellsworth (he's former Sharp Healthcare CEO)
(Vincent Andrunas)
Chris Howard (Sharp Healthcare president/CEO), Stephen Macvean, Elizabeth Gildred, Phil and Lyn Gildred, Bill Littlejohn (Sharp Healthcare Foundation CEO)
(Vincent Andrunas)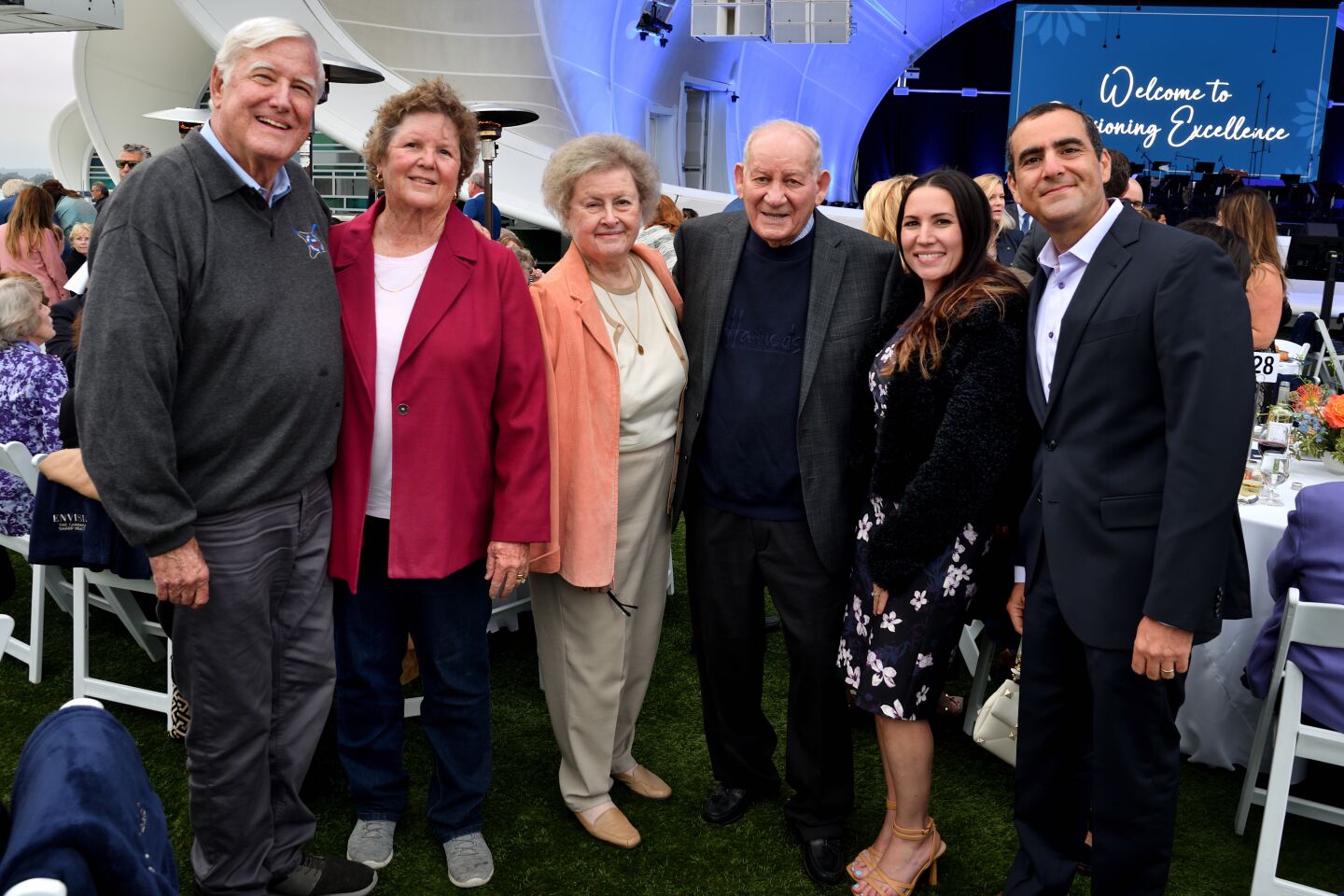 Greg and Cheryl Cox, Virginia and Howard Levenson (he's Sharp Grossmont Hospital Foundation chair), Lucy Romero, Chris Grassa
(Vincent Andrunas)
Brad and Gigi Benter, Norm Timmins (Sharp Healthcare estate planner)
(Vincent Andrunas)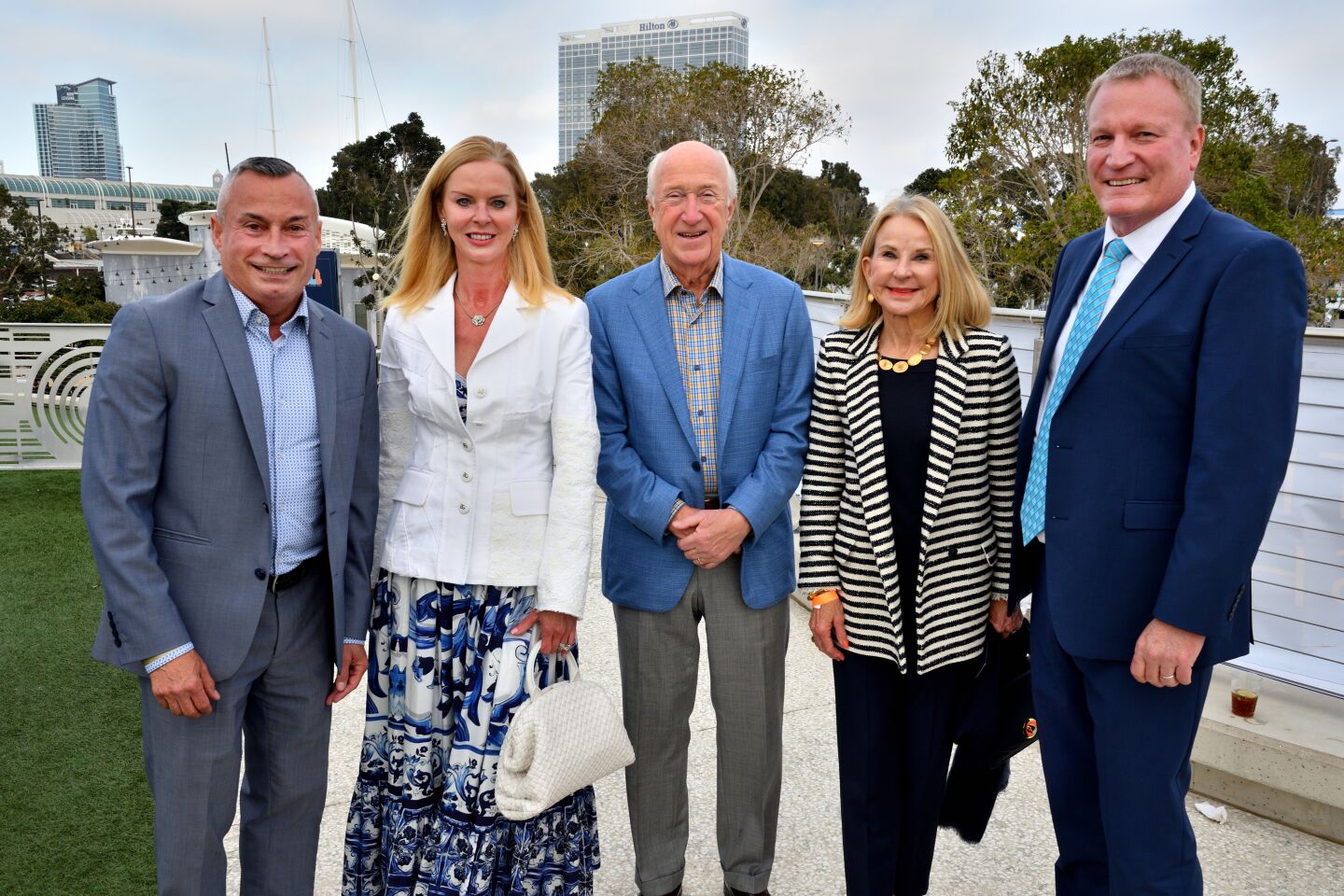 Pablo Velez (Sharp Chula Vista Medical Center CEO), Lisa Arnold (Sharp Healthcare Foundation vice care), Richard and Judi Freeman, Brett McClain (Sharp Healthcare COO)
(Vincent Andrunas)
Dr. Richard Leung, Hanaa Zahran, Joyce Glazer, Kristy and Steve Gregg
(Vincent Andrunas)
Lauren Blacker, Tony Guerra, Janis Cruz, Mike Dashiell, Kim Dudeck
(Vincent Andrunas)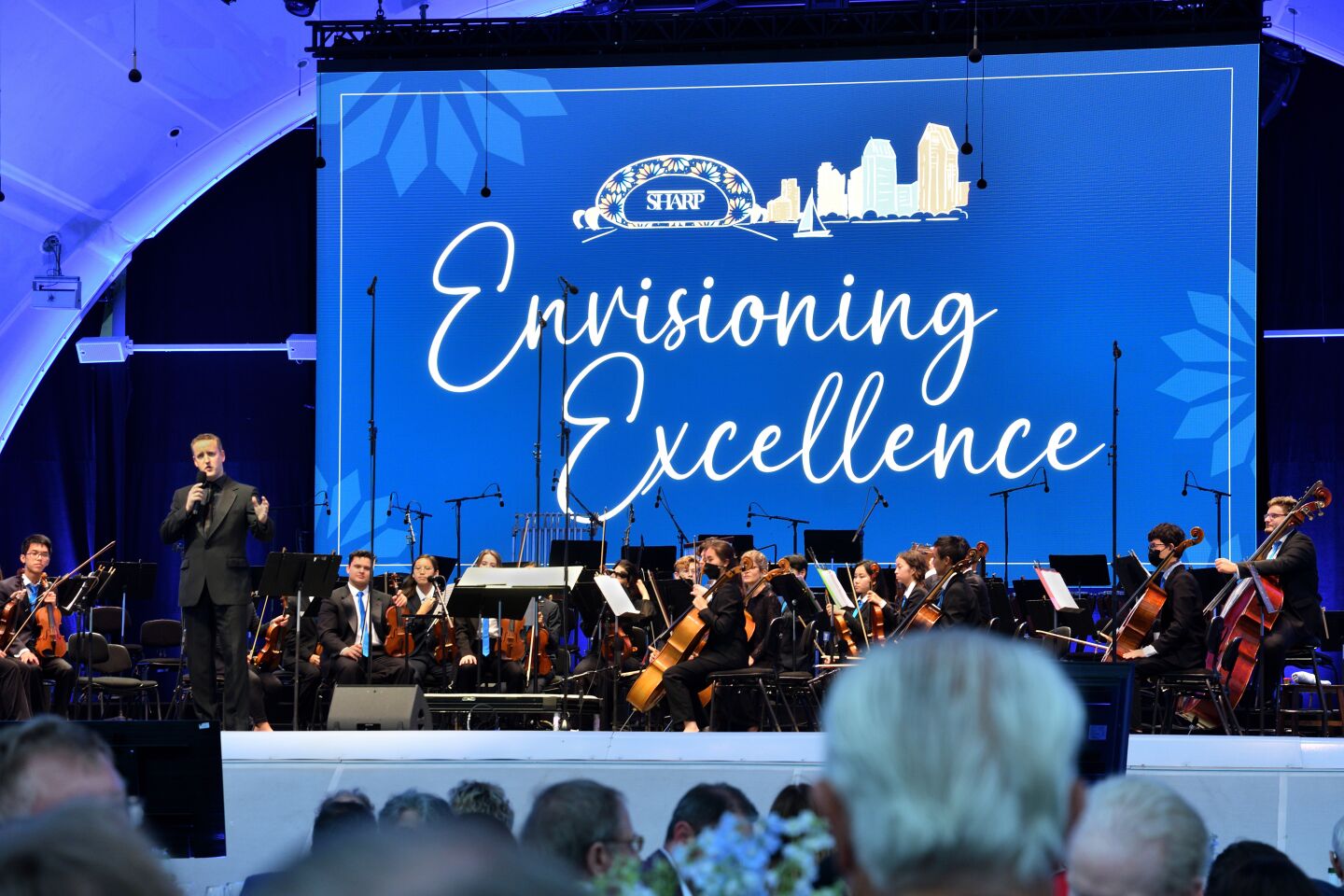 Music Director Michael Francis on stage with the Mainly Mozart All-Star Orchestra
(Vincent Andrunas)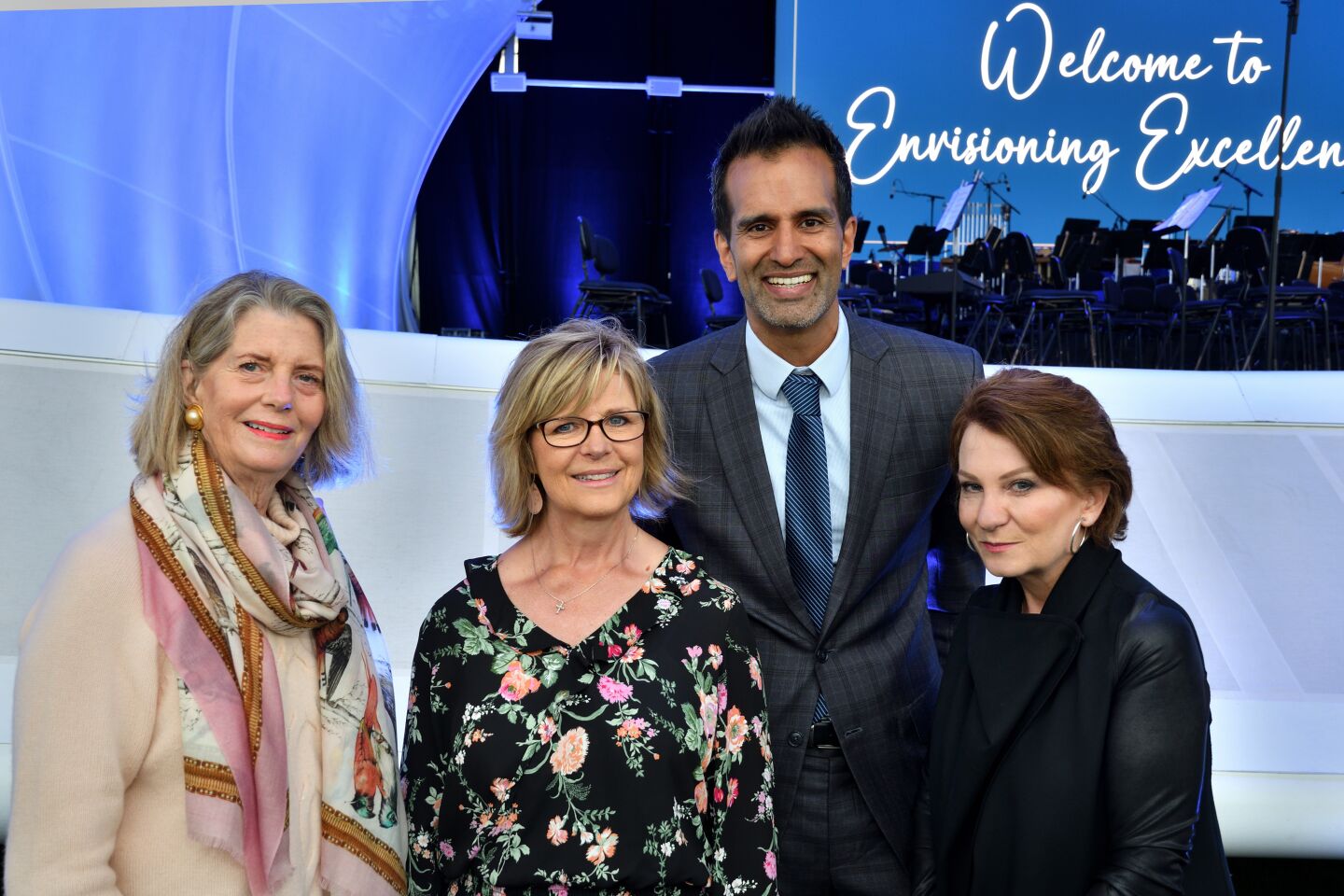 Julie Pardee, Lisa Littlejohn, Dr. Anup Katheria (Sharp Mary Birch Hospital Neonatal Research Institute director), Linda Howard
(Vincent Andrunas)
The Mainly Mozart All-Star Orchestra on stage at the Rady Shell
(Vincent Andrunas)
Denny Sanford, Kem Graham (Sharp director of development)
(Vincent Andrunas)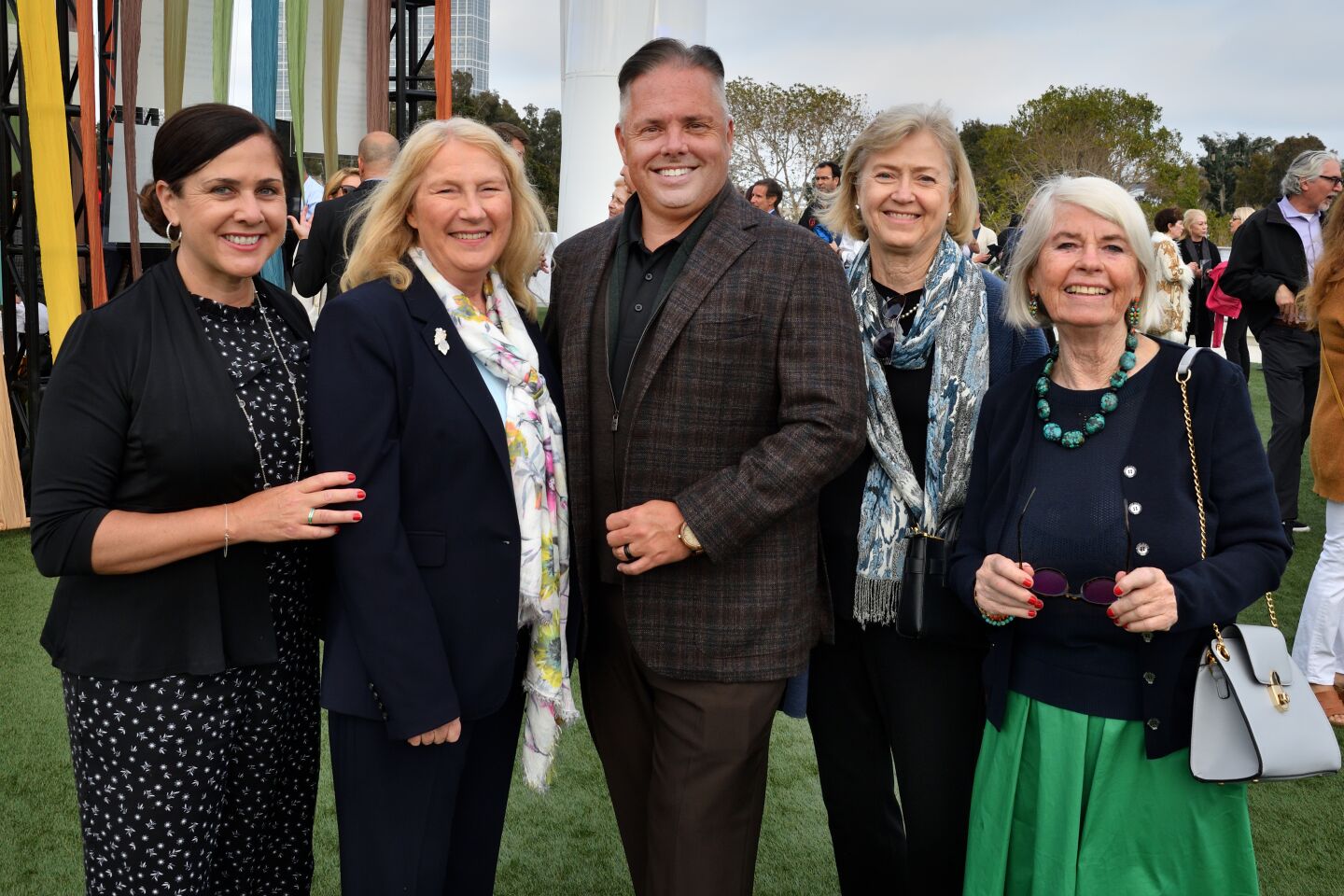 Joanne Evans, Louise White (Sharp Grossmont Hospital chief nursing officer), Scott Evans (Sharp Grossmont Hospital CEO), Marilyn Brown, Helga Leonhardt
(Vincent Andrunas)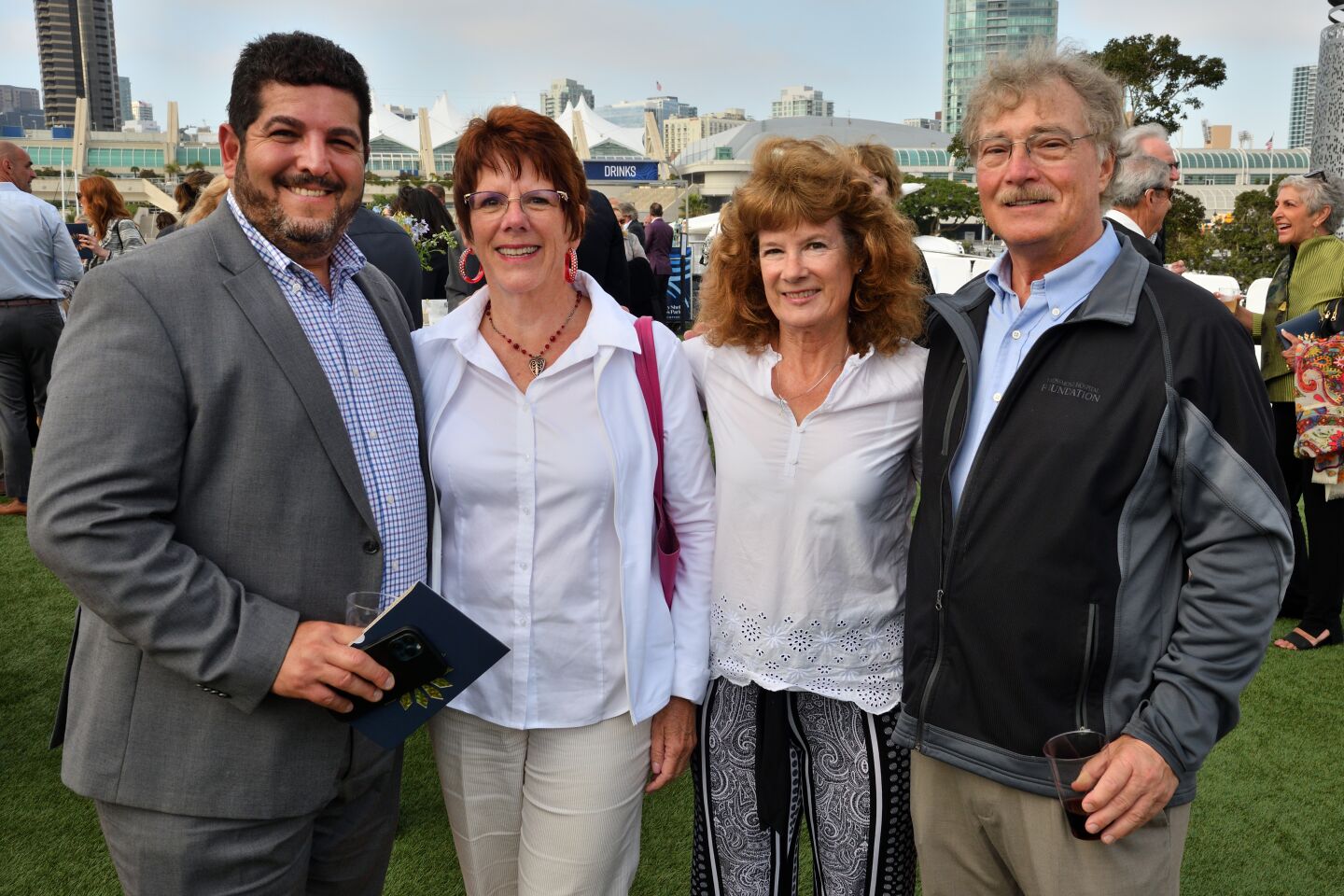 Fahd Denjalil, Suzi Johnson, Marita and Dr. David Bodkin
(Vincent Andrunas)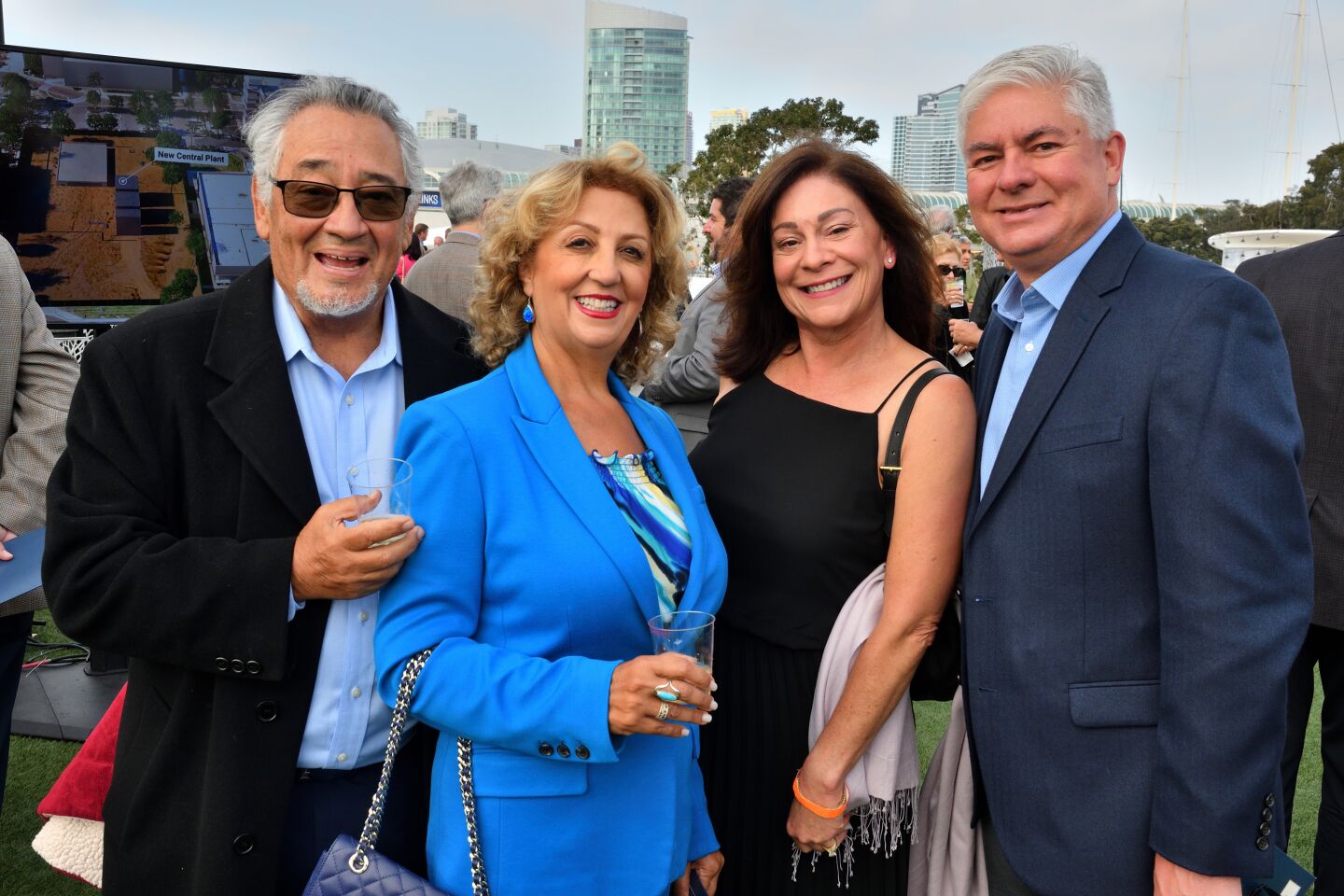 Dennis Dominguez and Marcelle Khalil-Dominguez, Christina and Sergio Flores
(Vincent Andrunas)
Mary Alice Brady, Maggie and Bob Watkins, Dee Ammon
(Vincent Andrunas)
Phil and Connie Conard, Joe Bellezzo (Sharp Healthcare Foundation board chair), Ken and Tracy Justo
(Vincent Andrunas)
The Mainly Mozart All-Star Orchestra on stage at the Rady Shell
(Vincent Andrunas)
The Foundations of Sharp Healthcare held "Envisioning Excellence, An Evening of Celebration & Philanthropy" June 8 at The Rady Shell at Jacobs Park. The event included a presentation by Mainly Mozart All-Star Orchestra.
The Foundations of Sharp Healthcare enhance the health care needs of San Diegans through support of critical medical services, clinical research and its caregivers, according to its website. For more information, visit www.sharp.com/give/sharp-healthcare-foundation
Photos by Vincent Andruna
Get the RSF Review weekly in your inbox
Latest news from Rancho Santa Fe every Thursday for free
You may occasionally receive promotional content from the Rancho Santa Fe Review.