The Country Friends hosts Annual Spring Luncheon
Lynn Weixel, Jytte Leventhal, Zoe Alaghemand, Lisa All King
(Vincent Andrunas)
Katherine Foster, Amy Wynne, Uschi Crouch, Laura Applegate
(Vincent Andrunas)
Heather Reynolds, Caroline Dinnen, Anatam Kaur, DeeDee Wittman
(Vincent Andrunas)
Luis Carranza, Terri Chivetta, Nancy Burney, Bonnie Wright, Vee Tabor
(Vincent Andrunas)
Tatiana Novick, Melinda Sarkis, Catherine Gates
(Vincent Andrunas)
Yvette Letourneau (CF director of operations), Alicia Armstrong, Marie Green, Denise Jasenovec
(Vincent Andrunas)
Dee Ammon, Tamara Lafarga-Joseph
(Vincent Andrunas)
Lezlie Reynales, Valerie Parker, Sharon Mauro, Sally Schulze
(Vincent Andrunas)
Amber Anderson, Roni Hicks Clemens, Karen Moller
(Vincent Andrunas)
Christina Macone-Greene, Linda Royster Cook, Elizabeth Valley, Eugenia Barth
(Vincent Andrunas)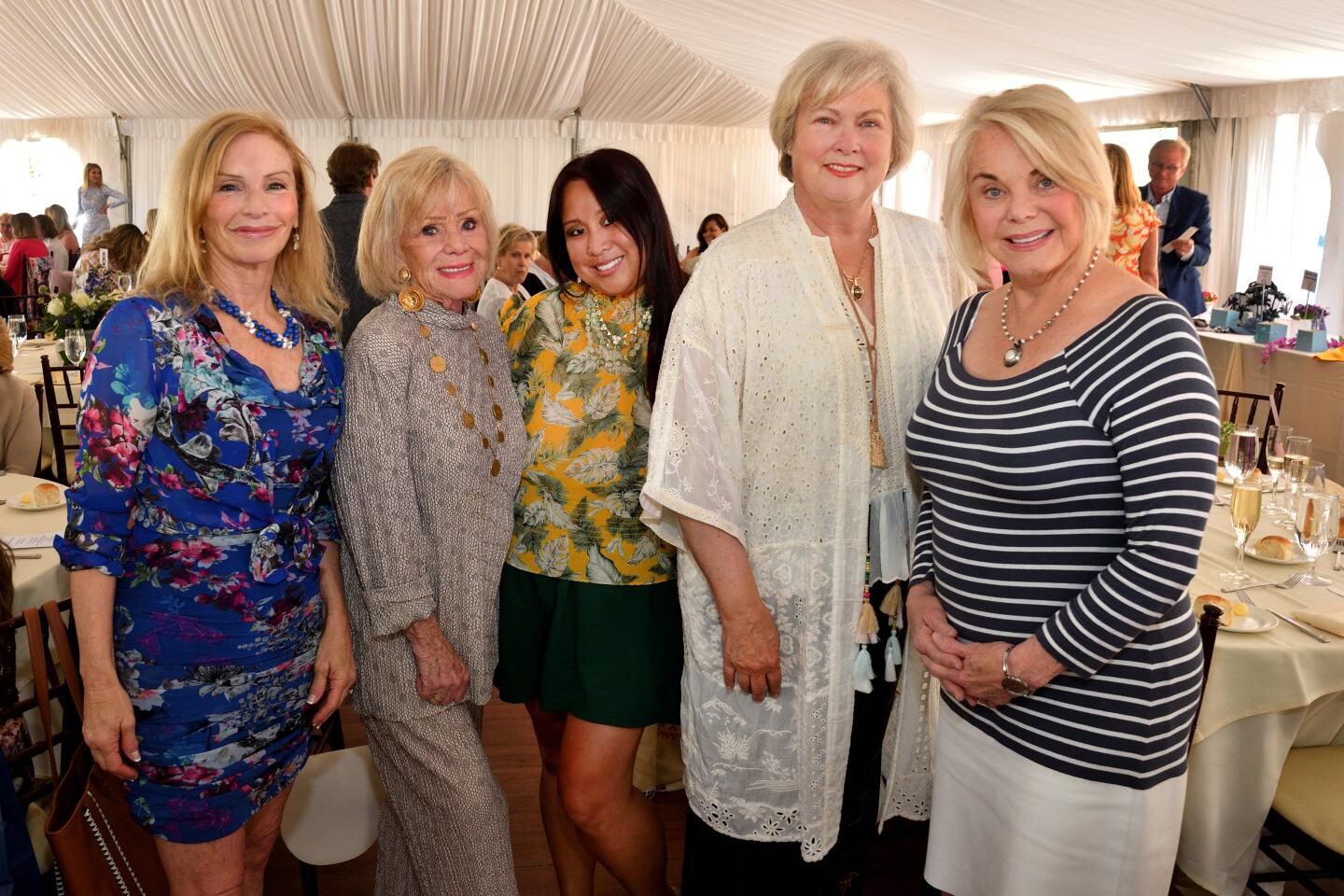 Karina Lion, Jeanne Chambers, Elaine Mendoza, Heather Dagle, Mary Beth Garber
(Vincent Andrunas)
Denise Hug (event co-chair), Suzanne Newman (CF president), Maggie Bobileff (event co-chair)
(Vincent Andrunas)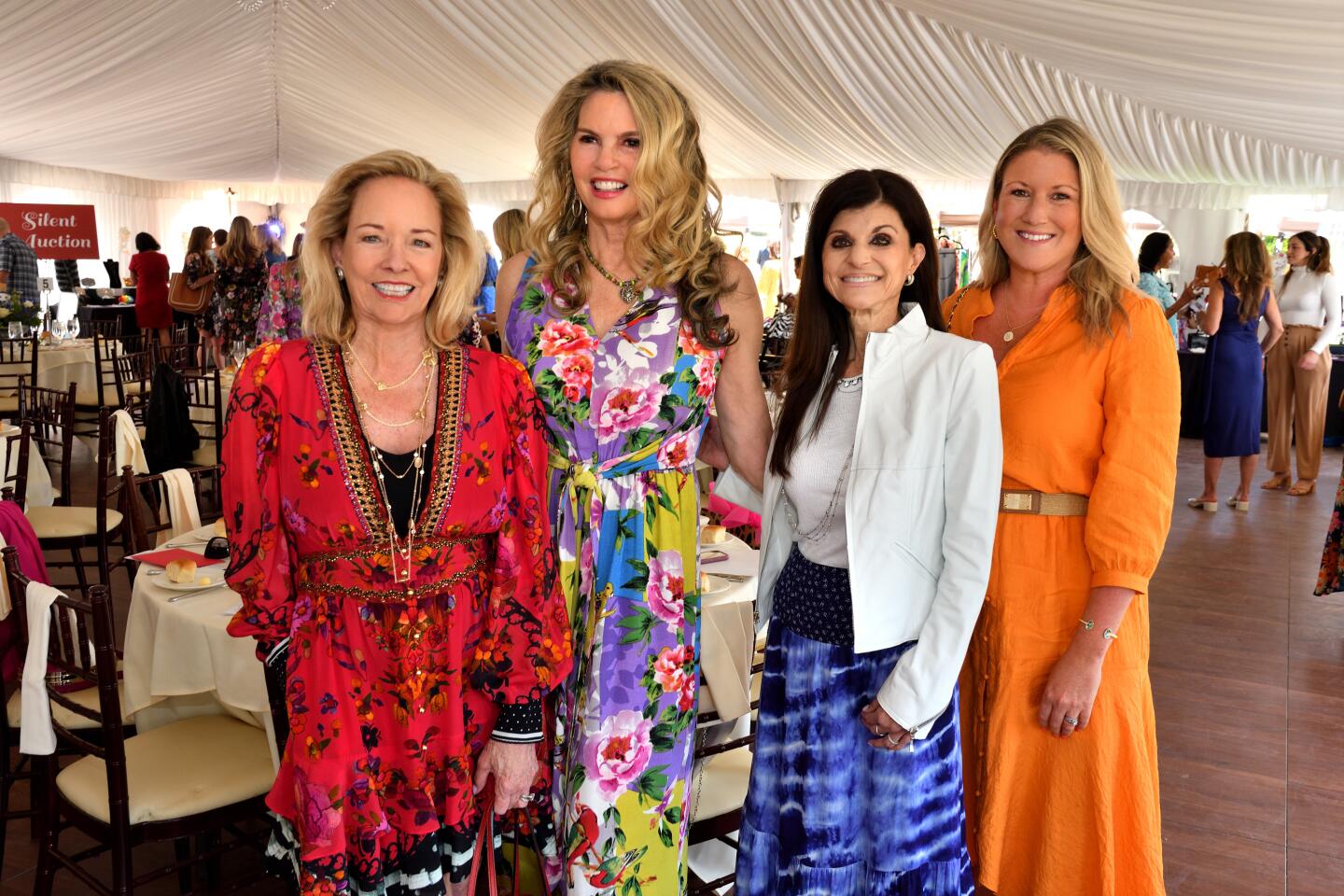 Andrea Naversen, Laura Paulson, Linda Sansone, Karla Gatto
(Vincent Andrunas)
Pamela Gardner, Marina Tsvyk, Irina Shkov, Sophia Alsadek
(Vincent Andrunas)
Laurel Feldman, Raegan Prior, Christina Karl, Luisa Varate, Becca Craig
(Vincent Andrunas)
Denise Hug (event co-chair), Suzanne Newman (CF president), Maggie Bobileff (event co-chair)
(Vincent Andrunas)
Tatiana Novick, Melinda Sarkis, Catherine Gates
(Vincent Andrunas)
Abby Murphy, Charisse Caniff, Gayle Fulbright, Michelle Teran
(Vincent Andrunas)
Susan Fielder, Marian Benassi, Melissa Wilkins (will co-chair 9/15 CF Art of Fashion), Kimberly Hunt (ABC 10News anchor), Sandy Nolan (will co-chair 9/15 CF Art of Fashion)
(Vincent Andrunas)
The Country Friends held its Annual Spring Luncheon, "The Year of The Volunteer", May 11 at The Santaluz Club. The event, which celebrated the organization's Consignment Shop volunteers, featured a delicious lunch, beautiful surroundings, and boutique shopping.
The Country Friends is a 501(c) 3 nonprofit organization, formed 68 years ago to provide needed funding for San Diego County-based charities. Its mission is "Helping San Diegans since 1954: One Hand at a Time." Visit thecountryfriends.org.
Photos by Vincent Andrunas

Get the RSF Review weekly in your inbox
Latest news from Rancho Santa Fe every Thursday for free
You may occasionally receive promotional content from the Rancho Santa Fe Review.