Shelter to Soldier hosts donor-appreciation event
Cassie Bostrom, Graham Bloem (Shelter to Soldier co-founder/president), service dog "Jack," Tracy and Ingo Hentschel
(Vincent Andrunas)
Kyrie Bloem (Shelter to Soldier co-founder/vice president), Tony Choi, Kathy Burnell, Mike Frasier, Dr. Lindsey Hackett
(Vincent Andrunas)
Henny and Sandra Den Uijl, Paget Hutson, Sarah Grant
(Vincent Andrunas)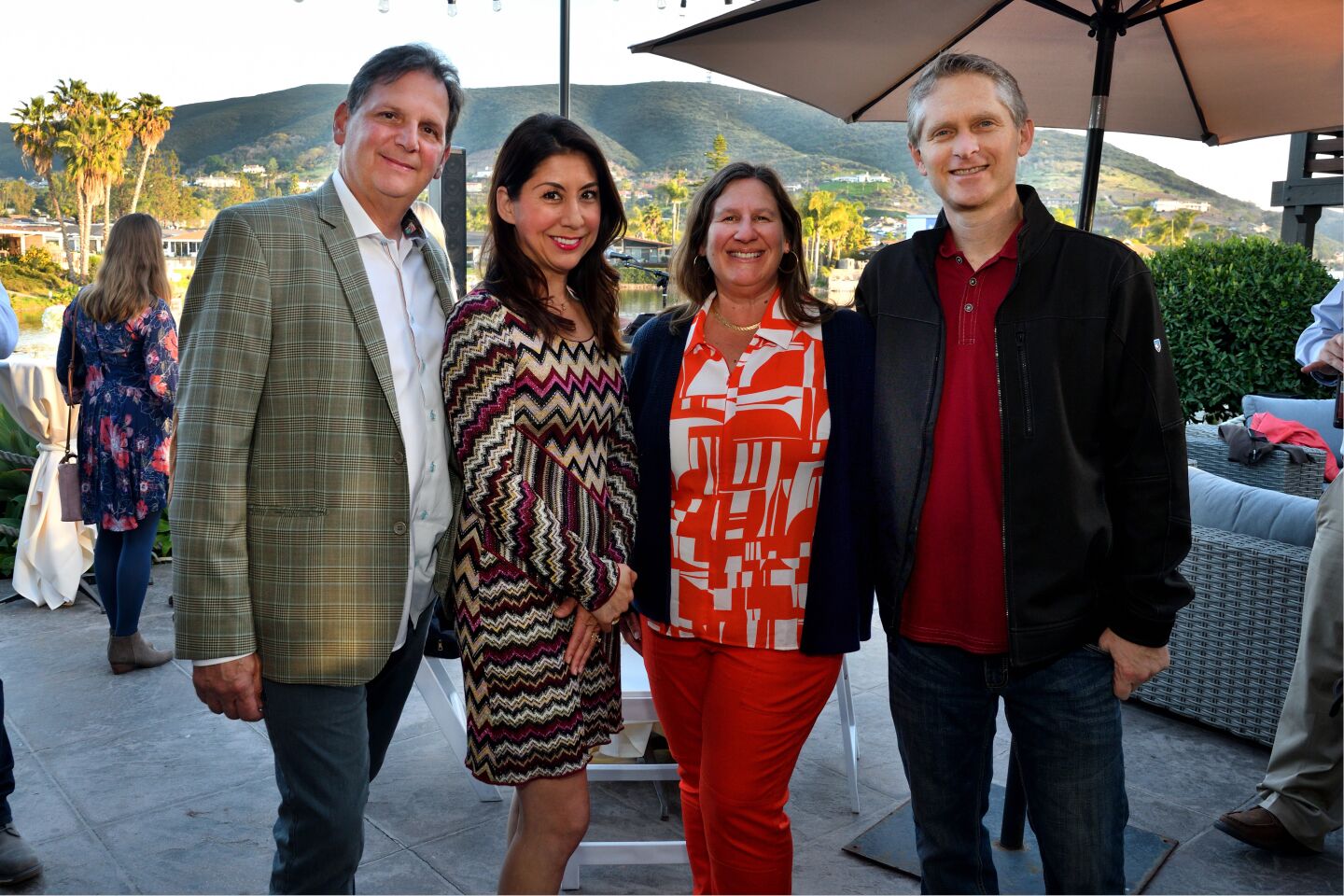 Bob Stefanko, Mia Park, Karen and Jeff Shabel
(Vincent Andrunas)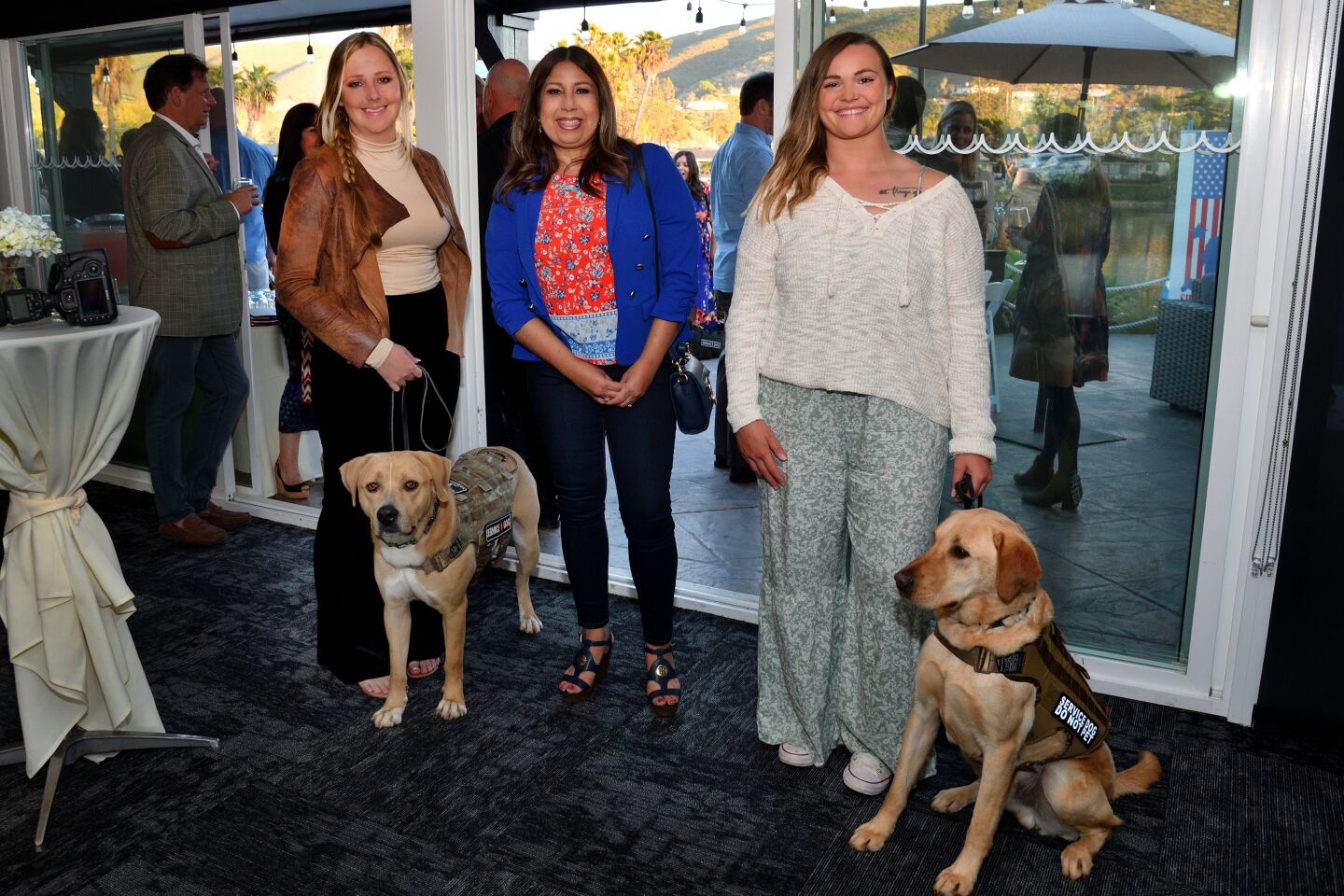 Danielle Boyer (with "Major"), Adriana Mendoza, Kayla Buford (with "Riley")
(Vincent Andrunas)
Cassie Bostrom, Graham Bloem (Shelter to Soldier co-founder/president), service dog "Jack," Tracy and Ingo Hentschel
(Vincent Andrunas)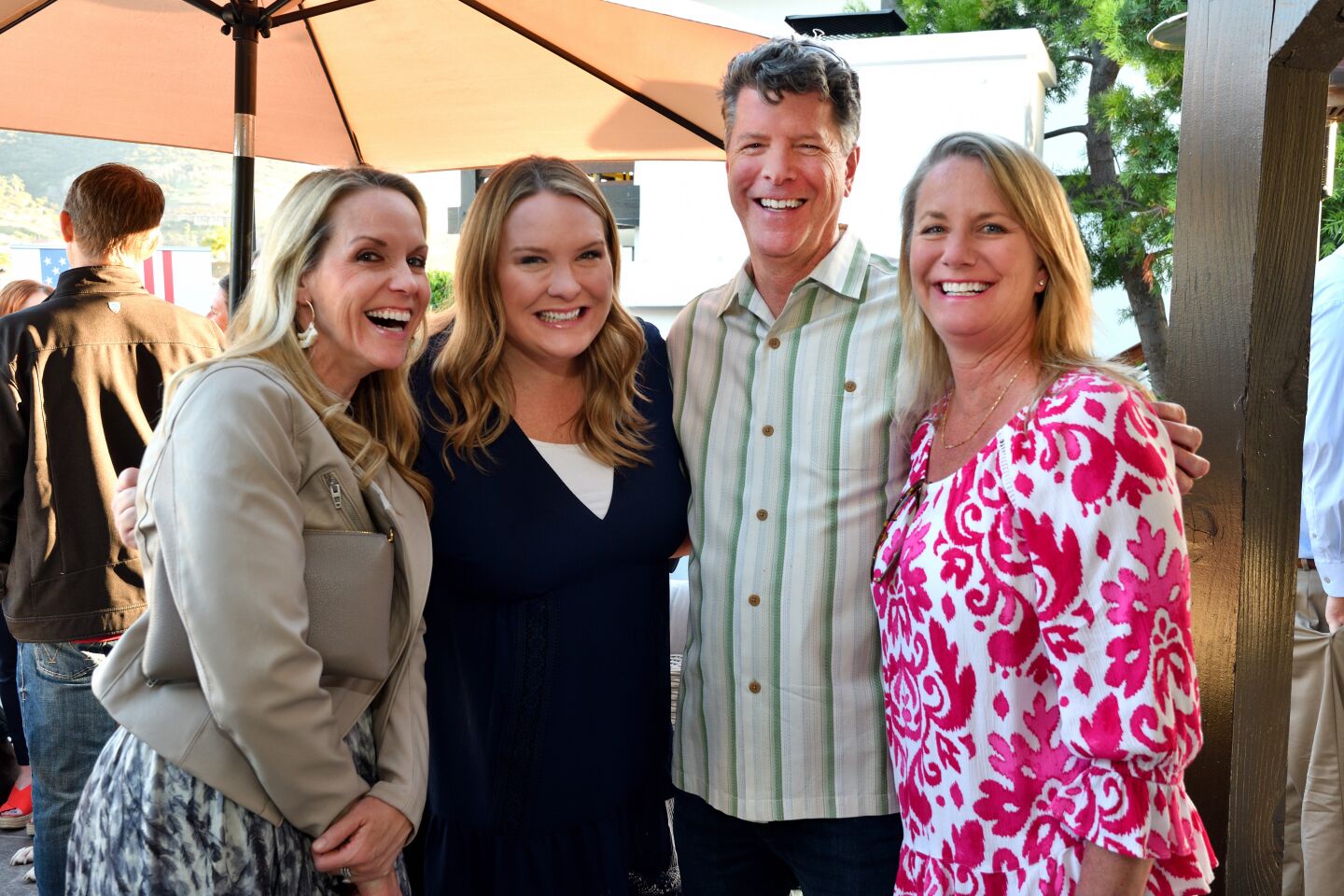 Katie Koentje, Kristin Krahl, Tom and Jennifer McFarlin
(Vincent Andrunas)
Sydney Frye (with "Paisley"), Matt and Amy Galusha
(Vincent Andrunas)
Tommy Moore (with "Moose"), Lisa and David Moss
(Vincent Andrunas)
Richard Barrow (with "Milk Dud"), Dustin Potash (with "Nigel"), Nicky Moore (with "Moose")
(Vincent Andrunas)
Shelter to Soldier hosted its "Red Star Thank You Soiree" donor-appreciation event on March 25 at The Lakehouse in San Marcos. The event included live music, small bites, complimentary beer and wine service.
Shelter to Soldier is a California 501(c)(3) nonprofit organization that adopts dogs from local shelters and trains them to become psychiatric service dogs for post-9/11 combat veterans suffering from Post Traumatic Stress, Traumatic Brain Injury and/or other psychological injuries. The program also places Emotional Support Animals with active duty military and veterans, and deploys their Shelter to Soldier Canine Ambassadors, a team of therapy dogs, to provide visits of love and comfort to active duty military, veterans and their families as well as community partners throughout Southern California. For more information, visit www.sheltertosoldier.org.
Photos by Vincent Andrunas

Get the RSF Review weekly in your inbox
Latest news from Rancho Santa Fe every Thursday for free
You may occasionally receive promotional content from the Rancho Santa Fe Review.