The Country Friends Annual Holiday Tea
Maggie Watkins, Deb Cross (CF first VP), Tamara Lafarga-Joseph, Dee Davis, Robyn Hudgens
(Vincent Andrunas)
CM-RSF-CFHoliday2021-VPA_0111.JPG
(Vincent Andrunas)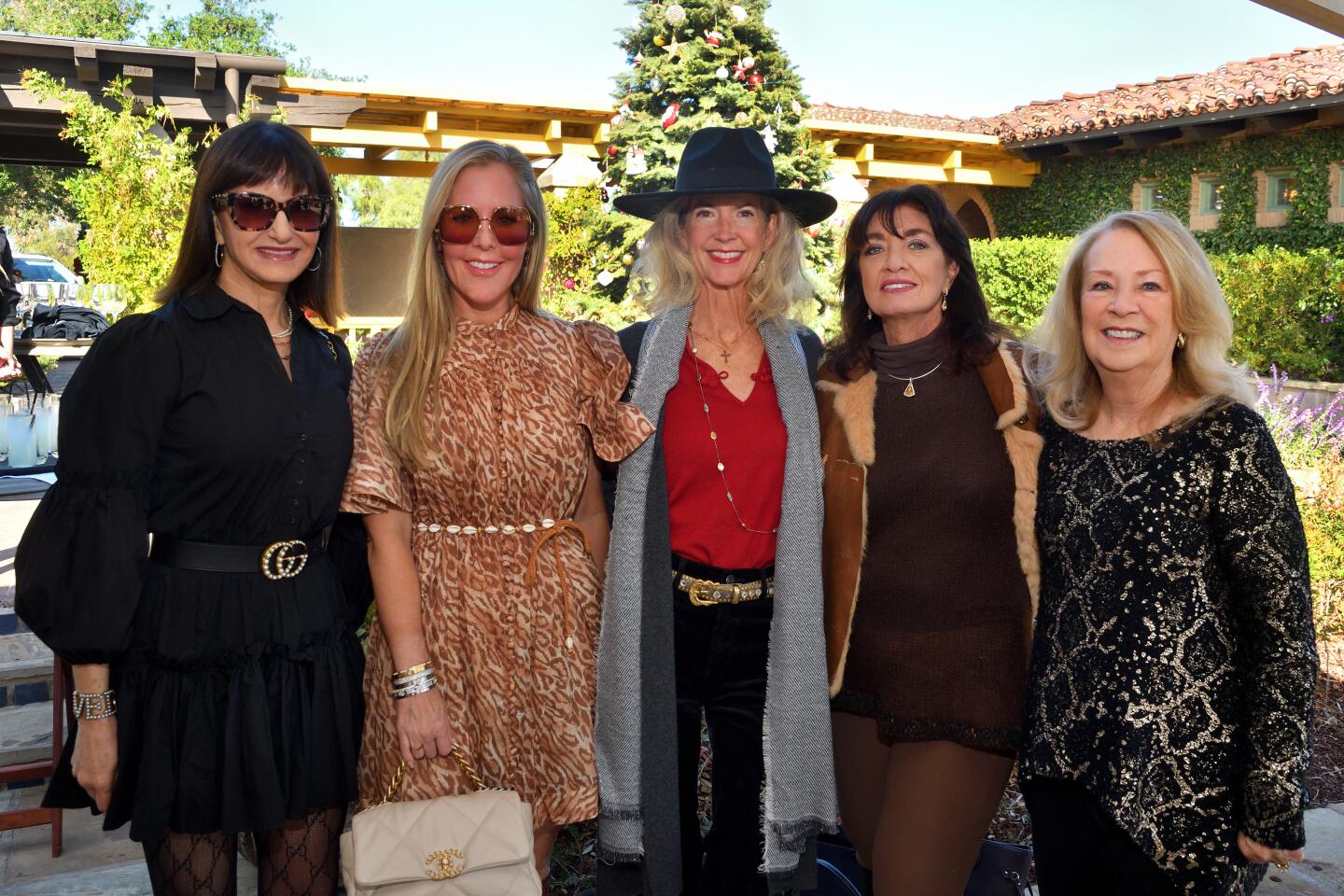 Laurel Feldman, Raegan Prior, Katie Shull, Jacqui Grande, Vivian Hardage
(Vincent Andrunas)
Sage Billick, Lezlie Reynales, Suzy Westphal, Nina Jimenez Taylor, Lisa Fisher
(Vincent Andrunas)
Tricia OBoyle, Michele Devine, Heather Sopol, Jill King
(Vincent Andrunas)
Renee Simpson, Beth Thorp, Marian Benassi, Adele Hendricks
(Vincent Andrunas)
Kimberly Tullis, Keilene Hayward, Alicia Armstong
(Vincent Andrunas)
Erica Ram, Dee Ammon, Laura Applegate
(Vincent Andrunas)
Luncheon inside the big tent
(Vincent Andrunas)
Lisa Norton, Limber Holmlin, Victoria Robinson, Cecilia Benevich, Karina Lion
(Vincent Andrunas)
Kim Hasay, Denise Jasenovec, Melissa Wilkins, J. Lewis Wall
(Vincent Andrunas)
Katie Shull, Pearl Padovano, Maree Chung, Christina Karl
(Vincent Andrunas)
Carole Randles, Diane Leffler, Minerva Walz, Amy Wynne
(Vincent Andrunas)
Ory Tamsen, Sandra Schafer, Carol Towne
(Vincent Andrunas)
Bonnie Bernstein, Natalie Soracco, Lauren Reynolds
(Vincent Andrunas)
Marina Smith, Alchera Ayyad, Carrie Woodland, Sophia Alsadek
(Vincent Andrunas)
Connie Englert, Suzanne Witter, Pamela Gardner, Ellen Greenhill
(Vincent Andrunas)
Kim Smart, Terri Chivetta, Tatyanna Jamora, Katherine Foster, Lynda Kerr
(Vincent Andrunas)
CM-RSF-CFHoliday2021-VPA_0156.JPG
(Vincent Andrunas)
Andrea Naversen, Bob Stefanko, Mia Park
(Vincent Andrunas)
Alicia Armstong, Kimberly Tullis, Jillian Darlington, Keilene Hayward, Dr. Gianne Brintwood
(Vincent Andrunas)
The Country Friends, a Rancho Santa Fe-based nonprofit, held its annual Holiday Tea Dec. 8 at The Santaluz Club. The event included a festive luncheon, boutique shopping, and an opportunity drawing. Maggie Bobileff and Denise Hug were the event's co-chairs. A portion of proceeds from the Holiday Tea will benefit The Country Friends' chosen charities. Visit thecountryfriends.org.
Photos by Vincent Andrunas
Get the RSF Review weekly in your inbox
Latest news from Rancho Santa Fe every Thursday for free
You may occasionally receive promotional content from the Rancho Santa Fe Review.