Tea3 Foundation holds '2021 Thanksgiving Tea' benefit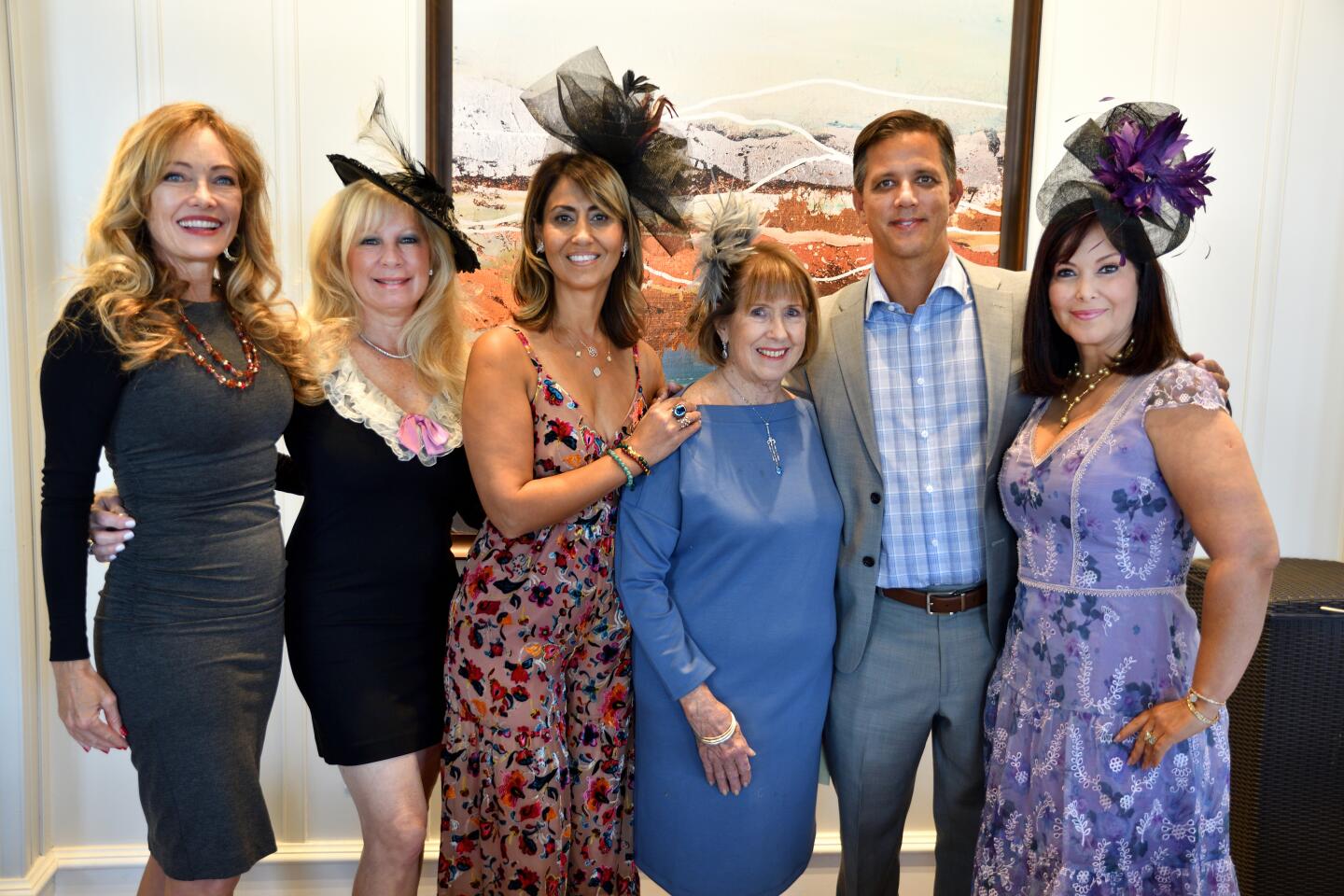 Susan Leonard, Gina Jordan (Tea3 Board Secretary), Pooneh Hamzei (Tea3 VP of Events), Esther Rodriguez (Tea3 Advisory Board Member), Javier Guerrero (Costal Roots Farm President/CEO), Sandra den Uijl (Tea3 President)
(Vincent Andrunas)
Sandra Dicicco (Tea3 VP), Niki Tesak (Tea3 Board Member), Anna Rabbani, Deana Ingalls (Tea3 Treasurer)
(Vincent Andrunas)
Dana Alligood, Tina Rose, Carla Mikan, Rita Hannah
(Vincent Andrunas)
Monica Fimbres, Stephanie Kourie, Alex Cook
(Vincent Andrunas)
Dr. Anne Varick Lauder, Fatima Arrieta, Helen Bonar, Nazila Shahri
(Vincent Andrunas)
Amy Baklund, Jeanne Larson, Peggy Hunnicutt, Michelle Bothof
(Vincent Andrunas)
Elisa Jaime, Hayat Danly, Tamara Lafarga-Joseph, Marie Green, Denisia Chatfield
(Vincent Andrunas)
Lynn Debban, Geesoo Javanmardi, Flora Gil, Stacy Lindsey, Kathy Glaser, Aldara Muzquiz
(Vincent Andrunas)
Cecilia Benevich, Rocio Flynn, MJ Wittman, Marjan Dansehmand, Valerie Robbins
(Vincent Andrunas)
Gissou Rafiekian, Carol Rolf, Nina Smoley, Dee Ammon, Laura Applegate
(Vincent Andrunas)
Julie Cowan Novak, Anna Scipione, Ginny Roeglin
(Vincent Andrunas)
Kesha Spoor, Trudi Pollack, Susan Drawdy, Sara Pelzer
(Vincent Andrunas)
Julie Plashkes, Denisia Chatfield, Mary Lyman, Abeer Hage, Nada Adjadj
(Vincent Andrunas)
Tatiana Novick, Sophia Alsadek, Ida Whitaker
(Vincent Andrunas)
Jehan Salem, Gisele Chalhoub, Nour Malhis
(Vincent Andrunas)
Rebecca Howe, Deidre Buddin, Elizabeth Camberos
(Vincent Andrunas)
Suzanne Roseberg, Roz Odin, Julie Neill, Anna Robbani
(Vincent Andrunas)
Tatiana Novick, Sophia Alsadek, Ida Whitaker
(Vincent Andrunas)
Angelica Palmerian, Zoraya de la Bastida, Marie Cunning, Adriana Mokhtari, Laura MacKinnon Chapman
(Vincent Andrunas)
Ksenia Russe, Maria Delgado, Lynda Kerr
(Vincent Andrunas)
Liz Briggs, Luz Bonitz, Gisele Bonitz
(Vincent Andrunas)
Liz Briggs, Luz Bonitz, Gisele Bonitz, Susan Leonard
(Vincent Andrunas)
Judith Judy, Estelle Graff, Rebecca Ayers, Beverly Trudeau, Dee Leone
(Vincent Andrunas)
Luisa Zarate, Charo Garcia-Acevedo, Christina Karl
(Vincent Andrunas)
The Tea3 Foundation hosted its "2021 Thanksgiving Tea" Nov. 16 at the Park Hyatt Resort, Golf Club and Spa in Carlsbad.
Carrying on its purpose to raise funds for specific projects that benefit children, animals and military and post 9/11 veterans, the Tea3 foundation chose Encinitas-based Coastal Roots Farm as beneficiary for the funds raised at this event. An elegant tea service was offered to honor its principle: connecting giving individuals to offer their "Time, Talent and Treasure" to support the Foundation's mission. Over 10 local boutiques exhibited at the event, and contributed a percentage of the day's sales of fashions, accessories, luxury chocolate, and edible oils to the Coasral Roots Farm's programs.
For more information, visit www.coastalrootsfarm.org and www.tea3foundation.org.
Photos by Vincent Andrunas
Get the RSF Review weekly in your inbox
Latest news from Rancho Santa Fe every Thursday for free
You may occasionally receive promotional content from the Rancho Santa Fe Review.