RSF Foundation 40th Anniversary Celebration
Kevin and Jolane Crawford (he's RSFF board chair), Cate and Michael Schumacher
(Vincent Andrunas)
Christy Wilson (former RSFF president/CEO) addressing attendees
(Vincent Andrunas)
Chris Sichel (RSFF president/CEO), Christy Wilson (former RSFF president/CEO), Kevin Crawford (RSFF board chair)
(Vincent Andrunas)
Christy Wilson (former RSFF president/CEO) being presented with a gift of luggage by Kevin Crawford (RSFF board chair)
(Vincent Andrunas)
Christy Wilson (former RSFF president/CEO) presenting Chris Sichel (RSFF president/CEO) with his 'scepter' (a Star Wars lightsaber)
(Vincent Andrunas)
Kevin Crawford (RSFF board chair), Christy Wilson (former RSFF president/CEO)
(Vincent Andrunas)
Christy Wilson (former RSFF president/CEO) being presented with a gift of luggage by Kevin Crawford (RSFF board chair)
(Vincent Andrunas)
Kevin Crawford (RSFF board chair) addressing attendees
(Vincent Andrunas)
Kevin Crawford (RSFF board chair) addressing attendees
(Vincent Andrunas)
Kevin Crawford (RSFF board chair) at the podium
(Vincent Andrunas)
Lola and Walter Green, Diane Cox
(Vincent Andrunas)
Michael Dyer, Christy Tew, Matt Miller
(Vincent Andrunas)
Eric Manese, Paul Thiel, Chuck and Gail Kendall, Vearl Smith
(Vincent Andrunas)
Candace Humber, Joan Scott, Marian Benassi, Linda Howard
(Vincent Andrunas)
Bret Hassig, Emily Hassig, Rebecca Ringhouse, Bill Pharr
(Vincent Andrunas)
Clarice Hokanson, Emily Hassig
(Vincent Andrunas)
Nancy Hillgren, Steve and Mia Roseberry
(Vincent Andrunas)
Neil O'Connell, Judy and Don Oliphant, David and Nancy Herrington, Martin Garrick
(Vincent Andrunas)
Rafael and Marina Pastor, Franci and Scott Free
(Vincent Andrunas)
Susan Hoehn, Sue Major
(Vincent Andrunas)
Clarice Hokanson, Emily Hassig
(Vincent Andrunas)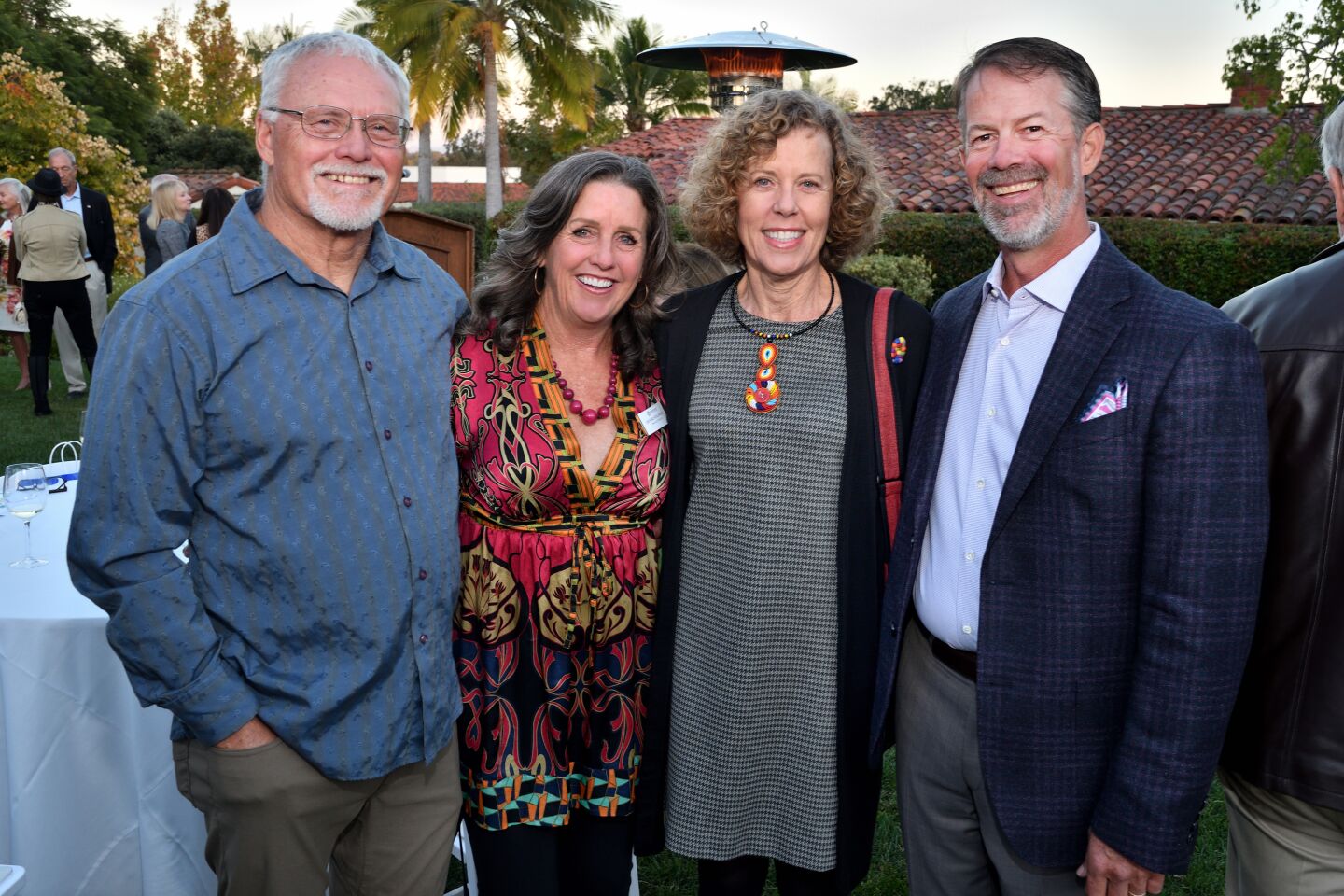 David and Denise Stillinger, Elaine Dodge, Doug Gibson
(Vincent Andrunas)
Mike and Jean Collins, Jeremy Pearl, Joyce and Paul Dostart
(Vincent Andrunas)
George Bullette, Claudia Costanzo, Stuart Grauer, Tim Costanzo
(Vincent Andrunas)
Rafael and Marina Pastor, Franci and Scott Free
(Vincent Andrunas)
Clarice Hokanson, Emily Hassig
(Vincent Andrunas)
Clarice Hokanson, Emily Hassig
(Vincent Andrunas)
Bret Hassig, Emily Hassig, Rebecca Ringhouse, Bill Pharr
(Vincent Andrunas)
Neil O'Connell, Judy and Don Oliphant, David and Nancy Herrington, Martin Garrick
(Vincent Andrunas)
Susan Hoehn, Sue Major
(Vincent Andrunas)
Candace Humber, Joan Scott, Marian Benassi, Linda Howard
(Vincent Andrunas)
Mike and Jean Collins, Jeremy Pearl, Joyce and Paul Dostart
(Vincent Andrunas)
Eric Manese, Paul Thiel, Chuck and Gail Kendall, Vearl Smith
(Vincent Andrunas)
Kevin and Jolane Crawford (he's RSFF board chair), Cate and Michael Schumacher
(Vincent Andrunas)
George Bullette, Claudia Costanzo, Stuart Grauer, Tim Costanzo
(Vincent Andrunas)
Lola and Walter Green, Diane Cox
(Vincent Andrunas)
Nancy Hillgren, Steve and Mia Roseberry
(Vincent Andrunas)
Michael Dyer, Christy Tew, Matt Miller
(Vincent Andrunas)
The Rancho Santa Fe Foundation held its 40th Anniversary Celebration Oct. 20 at The Inn at Rancho Santa Fe. The event was also held to bid farewell and celebrate the legacy of longtime RSF Foundation CEO and President Christy Wilson whose last day at the foundation is Oct. 29. New CEO and President Chris Sichel took on his new post Sept. 1.
Since its founding in 1981, the foundation has disbursed more than $100 million in grants. For more on the RSF Foundation, visit rsffoundation.org.
Photo by Vincent Andrunas
Get the RSF Review weekly in your inbox
Latest news from Rancho Santa Fe every Thursday for free
You may occasionally receive promotional content from the Rancho Santa Fe Review.