The Country Friends Art of Fashion returns to RSF
Yvette Letourneau (CF Director of Operations; event co-chair), Suzanne Newman (CF president; event co-chair), Deborah and Les Cross (she's CF VP and event co-chair; both are Art of Fashion honorees)
(Vincent Andrunas)
Laurel McKahan, Jane McKahan-Jones
(Vincent Andrunas)
Fashion show model on the runway
(Vincent Andrunas)
Fashion show model on the runway
(Vincent Andrunas)
Cambra Finch, Becca Craig, Vidi Revelli, Kasia Navarro, Magdalena Patterson
(Vincent Andrunas)
Fashion show model on the runway
(Vincent Andrunas)
Fashion show model on the runway
(Vincent Andrunas)
Fashion show model on the runway
(Vincent Andrunas)
Model parade at fashion show conclusion
(Vincent Andrunas)
Fashion show model on the runway
(Vincent Andrunas)
Fashion show model on the runway
(Vincent Andrunas)
Fashion show model on the runway
(Vincent Andrunas)
Fashion show model on the runway
(Vincent Andrunas)
Fashion show end
(Vincent Andrunas)
Fashion show model on the runway
(Vincent Andrunas)
Anna Couvrette (auctioneer), Kimberly Hunt (emcee; ABC 10News anchor), Andrea Naversen (event sponsor; CF board member)
(Vincent Andrunas)
Marina and Steven Smith, Kris Fulhorst, Jytte Levanthal, Lisa Allking
(Vincent Andrunas)
Jolene Davidson, Jonathan London, Donna Valentino, John and Marci Cavanaugh (she's CF human care funding director)
(Vincent Andrunas)
Maria Delgado, Tamara Lafarga-Joseph, Roni Hicks Clemens, Karen Moller
(Vincent Andrunas)
Lynda Kerr, Maria Delgado, Tamara Lafarga-Joseph
(Vincent Andrunas)
Marjan Daneshmand, Rocio Flynn, Reem Sinnett, Stephanie Kourie, Vanessa Wells
(Vincent Andrunas)
The fashion show venue
(Vincent Andrunas)
Anna Couvrette (auctioneer), Kimberly Hunt (emcee; ABC 10News anchor), Andrea Naversen (event sponsor; CF board member)
(Vincent Andrunas)
Sandra Alavi, Valerie Robbins, Selma Daniels, M.J. Wittman
(Vincent Andrunas)
Amber Anderson, Sean Caddell, Anna Danes, Shari Cirkus, Mary Consalvi
(Vincent Andrunas)
Susan Leonard, Dee Ammon, Dr. Gianne Brintwood, Maggie Watkins
(Vincent Andrunas)
Anna Couvrette (auctioneer), Kimberly Hunt (emcee; ABC 10News anchor), Andrea Naversen (event sponsor; CF board member)
(Vincent Andrunas)
Maryfaith Schweighardt, Nancy Flint, Laurie Miller, Nanci Sarino
(Vincent Andrunas)
Jolene Davidson, Jonathan London, Donna Valentino, John and Marci Cavanaugh (she's CF human care funding director)
(Vincent Andrunas)
Fashion show model on the runway
(Vincent Andrunas)
Fashion show model on the runway
(Vincent Andrunas)
Luisa Zarate, Maggie Bobileff, Sandra Maas, Anna Laurel
(Vincent Andrunas)
Sandra Alavi, Valerie Robbins, Selma Daniels, M.J. Wittman
(Vincent Andrunas)
Lynda Kerr, Maria Delgado, Tamara Lafarga-Joseph
(Vincent Andrunas)
The fashion show venue
(Vincent Andrunas)
Kathleen Connor, Connie McNally
(Vincent Andrunas)
Maria Delgado, Tamara Lafarga-Joseph, Roni Hicks Clemens, Karen Moller
(Vincent Andrunas)
Fashion show model on the runway
(Vincent Andrunas)
Fashion show model on the runway
(Vincent Andrunas)
Fashion show model on the runway
(Vincent Andrunas)
Shanna Maximov, Liz Wilbur, Kat Wall, Ashley Harris
(Vincent Andrunas)
Fashion show model on the runway
(Vincent Andrunas)
Fashion show model on the runway
(Vincent Andrunas)
Fashion show model on the runway
(Vincent Andrunas)
Fashion show model on the runway
(Vincent Andrunas)
Fashion show model on the runway
(Vincent Andrunas)
Fashion show model on the runway
(Vincent Andrunas)
Fashion show model on the runway
(Vincent Andrunas)
Amy Wynne, Ellen Greenhill, Jacqueline Perri, Denisia Chatfield, Leesa Davis
(Vincent Andrunas)
Fashion show model on the runway
(Vincent Andrunas)
Fashion show model on the runway
(Vincent Andrunas)
Jen Waters, Agnes Fox, Nicole Middleton, Sandy Callan, Kat Cowling
(Vincent Andrunas)
Fashion show model on the runway
(Vincent Andrunas)
Fashion show model on the runway
(Vincent Andrunas)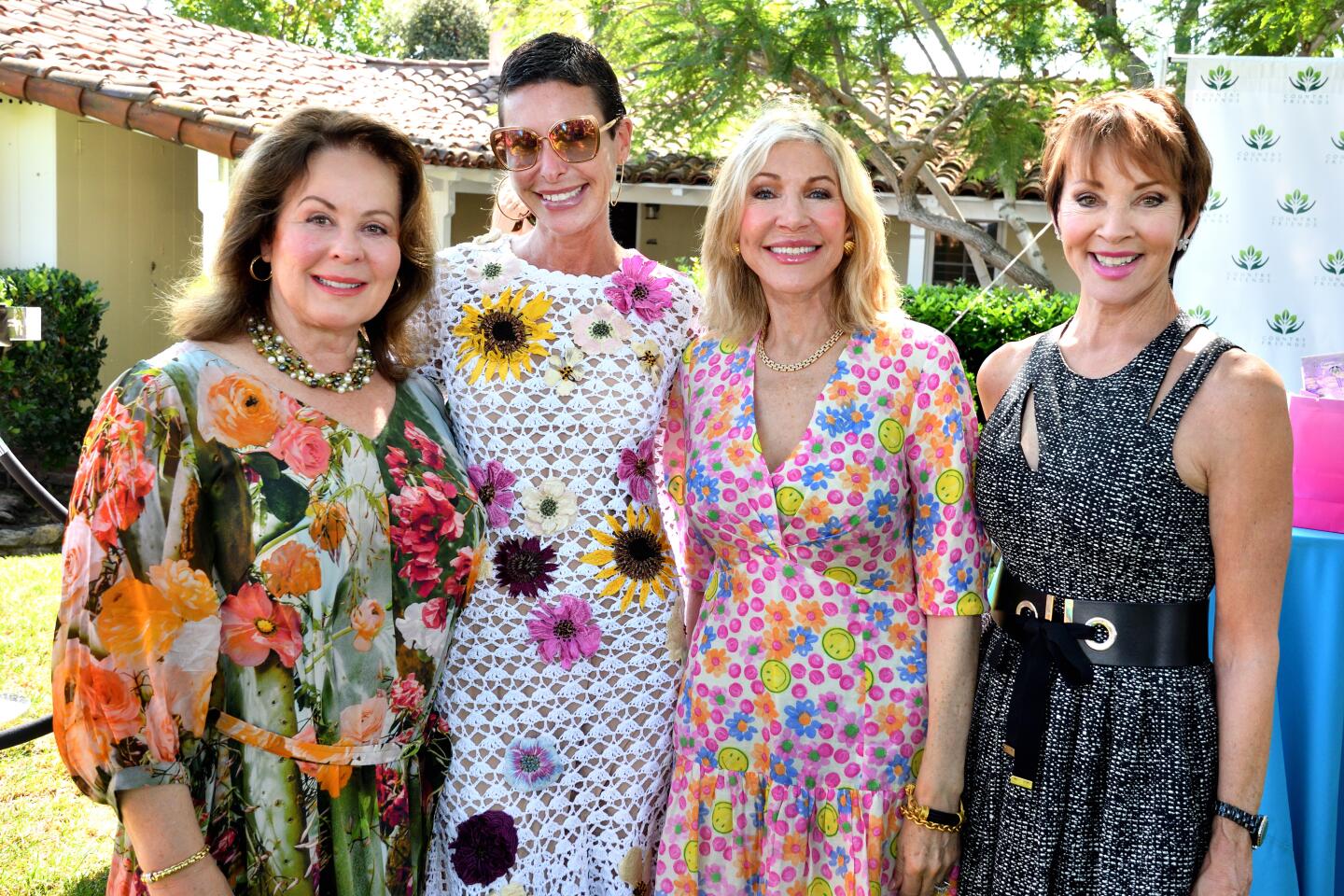 Linda Howard, Christina Karl, Linda Swortwood, Denise Hug
(Vincent Andrunas)
Fashion show model on the runway
(Vincent Andrunas)
Fashion show model on the runway
(Vincent Andrunas)
Anna Couvrette (auctioneer), Kimberly Hunt (emcee; ABC 10News anchor), Andrea Naversen (event sponsor; CF board member)
(Vincent Andrunas)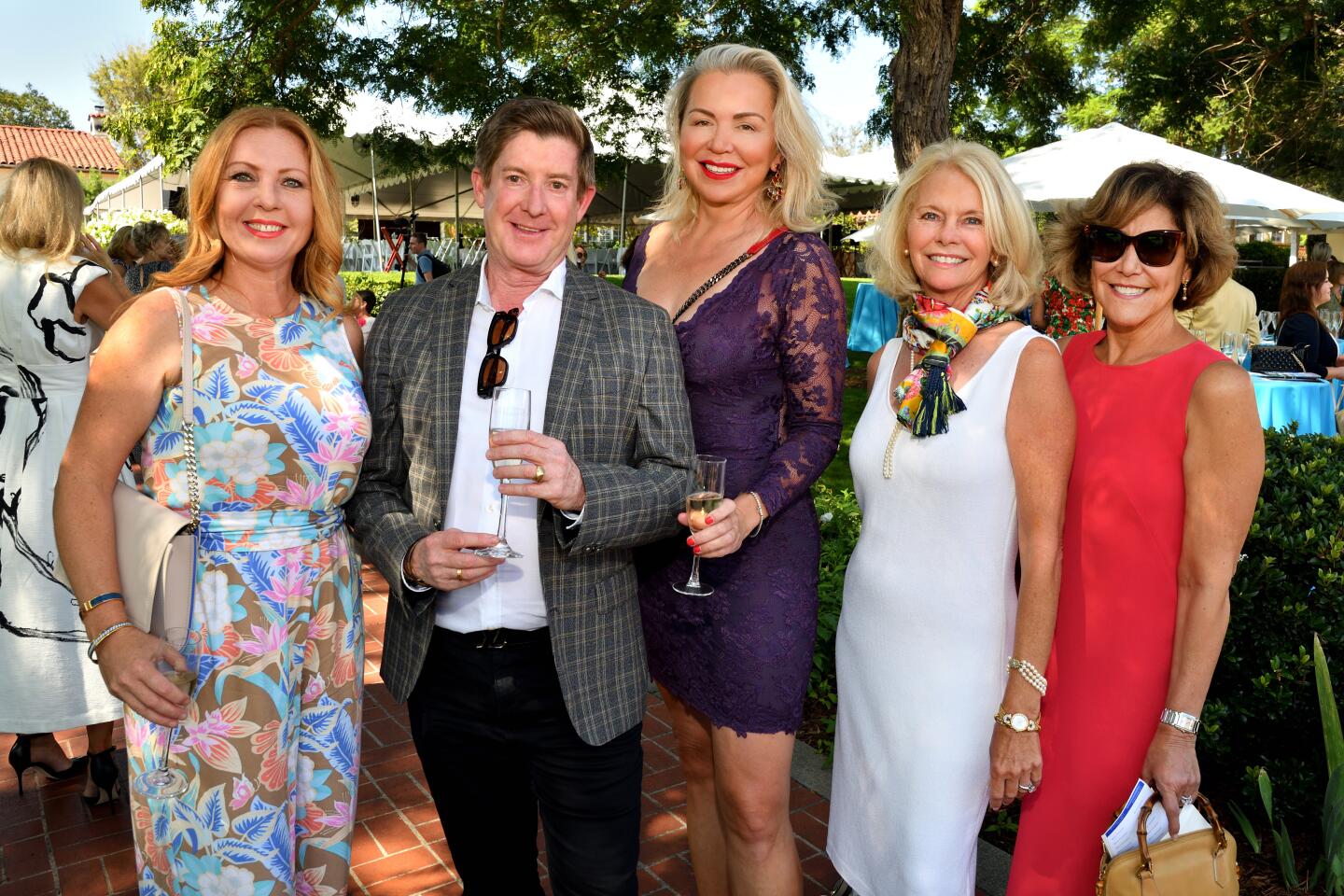 Amber Anderson, Sean Caddell, Anna Danes, Shari Cirkus, Mary Consalvi
(Vincent Andrunas)
Fashion show model on the runway
(Vincent Andrunas)
Erika Horn, Sarah King, Laura Applegate, Erica Ram, Wendy McDonald
(Vincent Andrunas)
Fashion show model on the runway
(Vincent Andrunas)
Fashion show model on the runway
(Vincent Andrunas)
Fashion show model on the runway
(Vincent Andrunas)
Fashion show model on the runway
(Vincent Andrunas)
Fashion show model on the runway
(Vincent Andrunas)
Fashion show model on the runway
(Vincent Andrunas)
Fashion show model on the runway
(Vincent Andrunas)
Fashion show model on the runway
(Vincent Andrunas)
Fashion show model on the runway
(Vincent Andrunas)
Fashion show model on the runway
(Vincent Andrunas)
Gigi Cramer, Catherine Fox, Jo Ann Kilty, Anya Gorban
(Vincent Andrunas)
Jen Waters, Agnes Fox, Nicole Middleton, Sandy Callan, Kat Cowling
(Vincent Andrunas)
Fashion show model on the runway
(Vincent Andrunas)
Shanna Maximov, Liz Wilbur, Kat Wall, Ashley Harris
(Vincent Andrunas)
Fashion show model on the runway
(Vincent Andrunas)
Luisa Zarate, Maggie Bobileff, Sandra Maas, Anna Laurel
(Vincent Andrunas)
Laurel McKahan, Jane McKahan-Jones
(Vincent Andrunas)
Erika Horn, Sarah King, Laura Applegate, Erica Ram, Wendy McDonald
(Vincent Andrunas)
Fashion show model on the runway
(Vincent Andrunas)
Fashion show model on the runway
(Vincent Andrunas)
Fashion show end
(Vincent Andrunas)
Fashion show model on the runway
(Vincent Andrunas)
Model parade at fashion show conclusion
(Vincent Andrunas)
Fashion show model on the runway
(Vincent Andrunas)
Fashion show model on the runway
(Vincent Andrunas)
Fashion show model on the runway
(Vincent Andrunas)
Fashion show model on the runway
(Vincent Andrunas)
Amy Wynne, Ellen Greenhill, Jacqueline Perri, Denisia Chatfield, Leesa Davis
(Vincent Andrunas)
Dr. Jeffry and Sandra Schafer, Esther Rodriguez, Elaine Becerra, John Spence
(Vincent Andrunas)
Laura MacKinnon, Jill King, Tracy Hanak
(Vincent Andrunas)
Fashion show model on the runway
(Vincent Andrunas)
Fashion show model on the runway
(Vincent Andrunas)
Fashion show model on the runway
(Vincent Andrunas)
Fashion show model on the runway
(Vincent Andrunas)
Fashion show model on the runway
(Vincent Andrunas)
Fashion show model on the runway
(Vincent Andrunas)
Cambra Finch, Becca Craig, Vidi Revelli, Kasia Navarro, Magdalena Patterson
(Vincent Andrunas)
Fashion show model on the runway
(Vincent Andrunas)
Fashion show model on the runway
(Vincent Andrunas)
Kathleen Connor, Connie McNally
(Vincent Andrunas)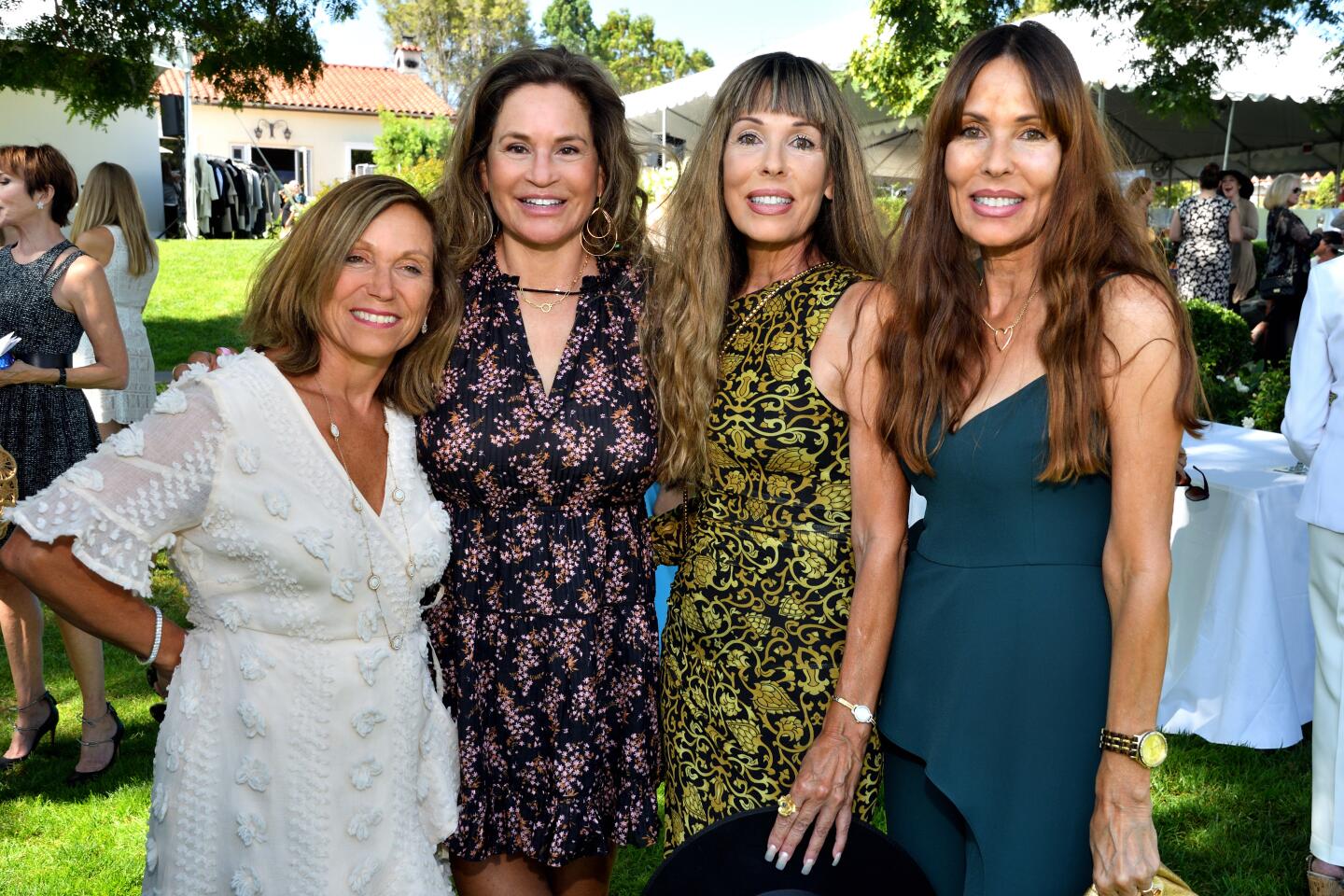 Ellen Nakamura, Michele Grust, Cheri Salyers, Terri Salyers-Chivetta
(Vincent Andrunas)
Sophia Alsadek, Michele Grust, Kristi Pieper, Carrie Woodland
(Vincent Andrunas)
Katherine Chapin, Muffy Walker, Andrene Dziubinski, Ellen Greenhill, Lynda Kerr
(Vincent Andrunas)
Maryfaith Schweighardt, Nancy Flint, Laurie Miller, Nanci Sarino
(Vincent Andrunas)
Ellen Nakamura, Michele Grust, Cheri Salyers, Terri Salyers-Chivetta
(Vincent Andrunas)
Maryfaith Schweighardt, Nancy Flint, Laurie Miller, Nanci Sarino
(Vincent Andrunas)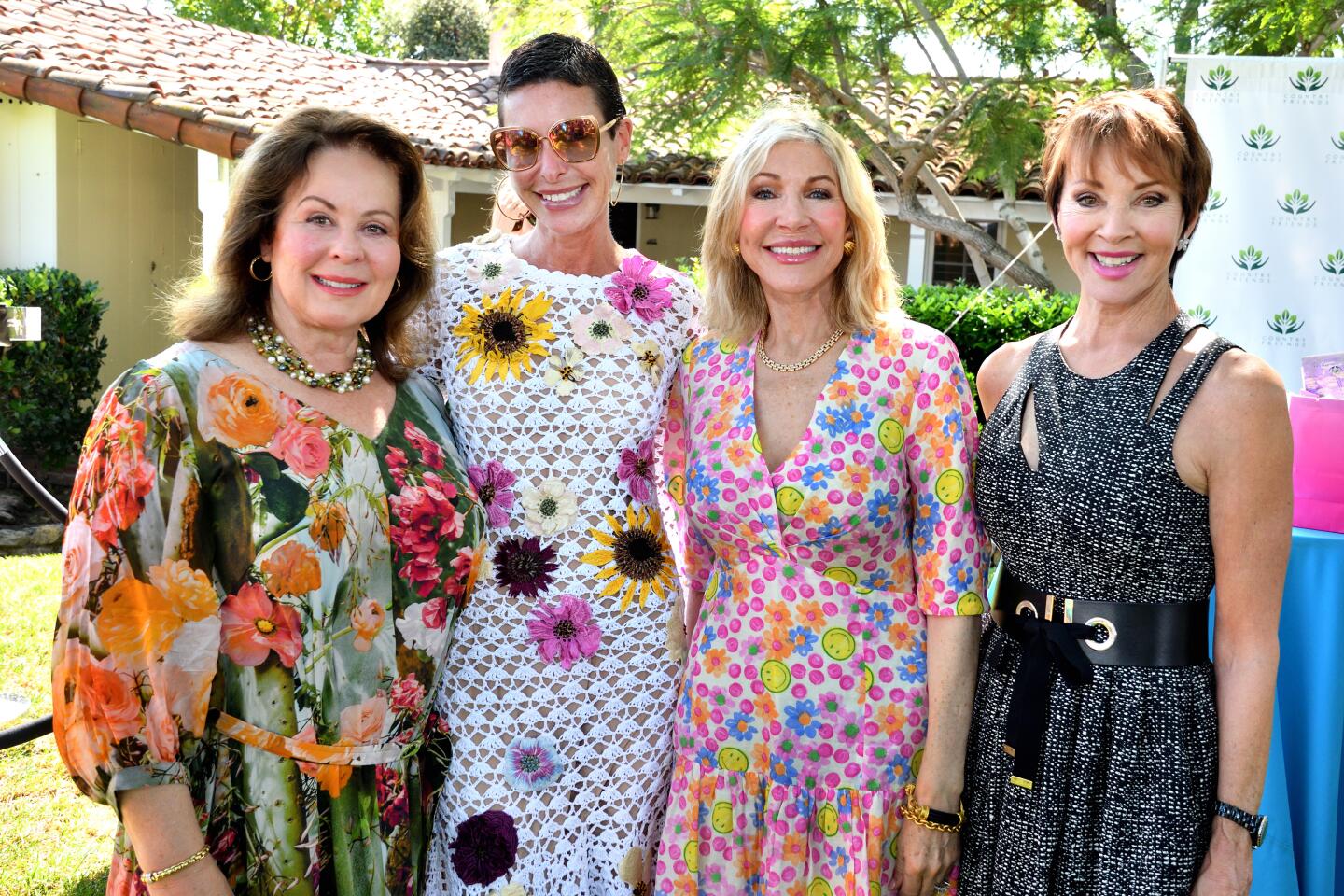 Linda Howard, Christina Karl, Linda Swortwood, Denise Hug
(Vincent Andrunas)
Fashion show model on the runway
(Vincent Andrunas)
Fashion show model on the runway
(Vincent Andrunas)
Anna Couvrette (auctioneer), Kimberly Hunt (emcee; ABC 10News anchor), Andrea Naversen (event sponsor; CF board member)
(Vincent Andrunas)
Anna Couvrette (auctioneer), Kimberly Hunt (emcee; ABC 10News anchor), Andrea Naversen (event sponsor; CF board member)
(Vincent Andrunas)
Katherine Chapin, Muffy Walker, Andrene Dziubinski, Ellen Greenhill, Lynda Kerr
(Vincent Andrunas)
Marina and Steven Smith, Kris Fulhorst, Jytte Levanthal, Lisa Allking
(Vincent Andrunas)
Leslie Strommer, Jacqueline Perri, Kristen Hollis, Dr. Melanie Palm
(Vincent Andrunas)
Marjan Daneshmand, Rocio Flynn, Reem Sinnett, Stephanie Kourie, Vanessa Wells
(Vincent Andrunas)
Sophia Alsadek, Michele Grust, Kristi Pieper, Carrie Woodland
(Vincent Andrunas)
Susan Leonard, Dee Ammon, Dr. Gianne Brintwood, Maggie Watkins
(Vincent Andrunas)
Fall fashion from top international designers and luxury retailers dazzled the runway at The Inn at Rancho Santa Fe on Sept. 16 when The Country Friends presented the annual Art of Fashion in partnership with South Coast Plaza. The all-outdoor benefit event included a champagne reception, luncheon on The Inn's lawn, boutique shopping, an opportunity drawing and live auction of designer handbags, jewelry, clothing, getaways and more.
Since its founding in 1954, The Country Friends has donated nearly $14 million to those in need with special emphasis on women, children, the elderly, the military, and disabled. Visit thecountryfriends.org.
Photos by Vincent Andrunas
Get the RSF Review weekly in your inbox
Latest news from Rancho Santa Fe every Thursday for free
You may occasionally receive promotional content from the Rancho Santa Fe Review.