Library Guild of Rancho Santa Fe holds Volunteer Appreciation event
The Library Guild of RSF board members in attendance were Deana Ingalls, Kathy Stumm, Erika Desjardins, Mary Siegrist, and Nancy Miller
(No Source)
The Library Guild of RSF recognized Bob and Cheryl Rohde as volunteers of the year
(No Source)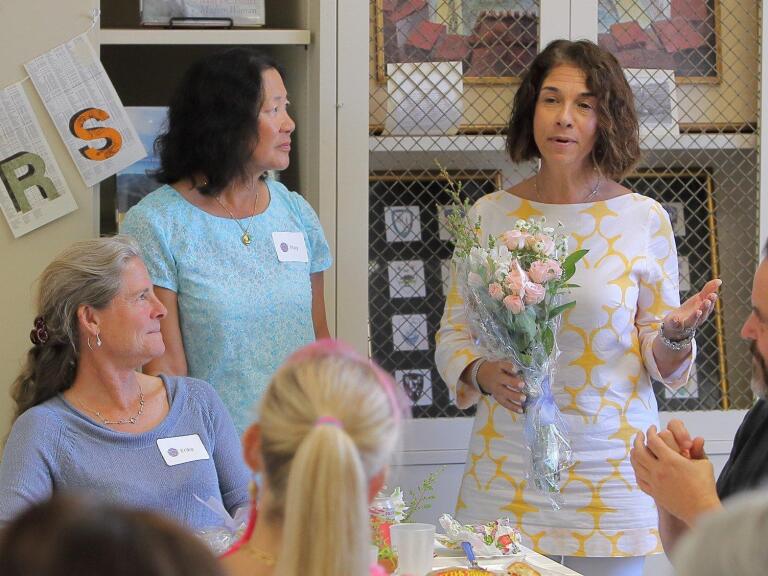 Susan Appleby (standing right), executive director of The Library Guild of RSF, recognizes the Book Cellar co-managers Erika Desjardins and Mary Liu
(No Source)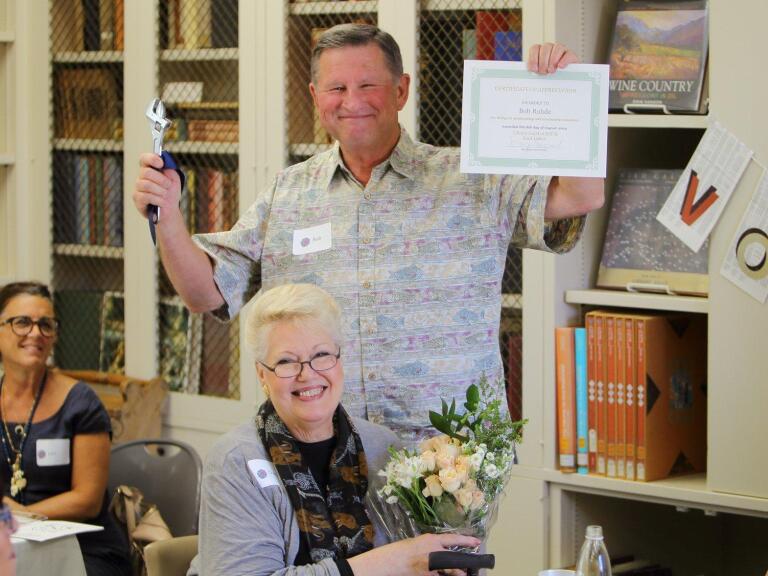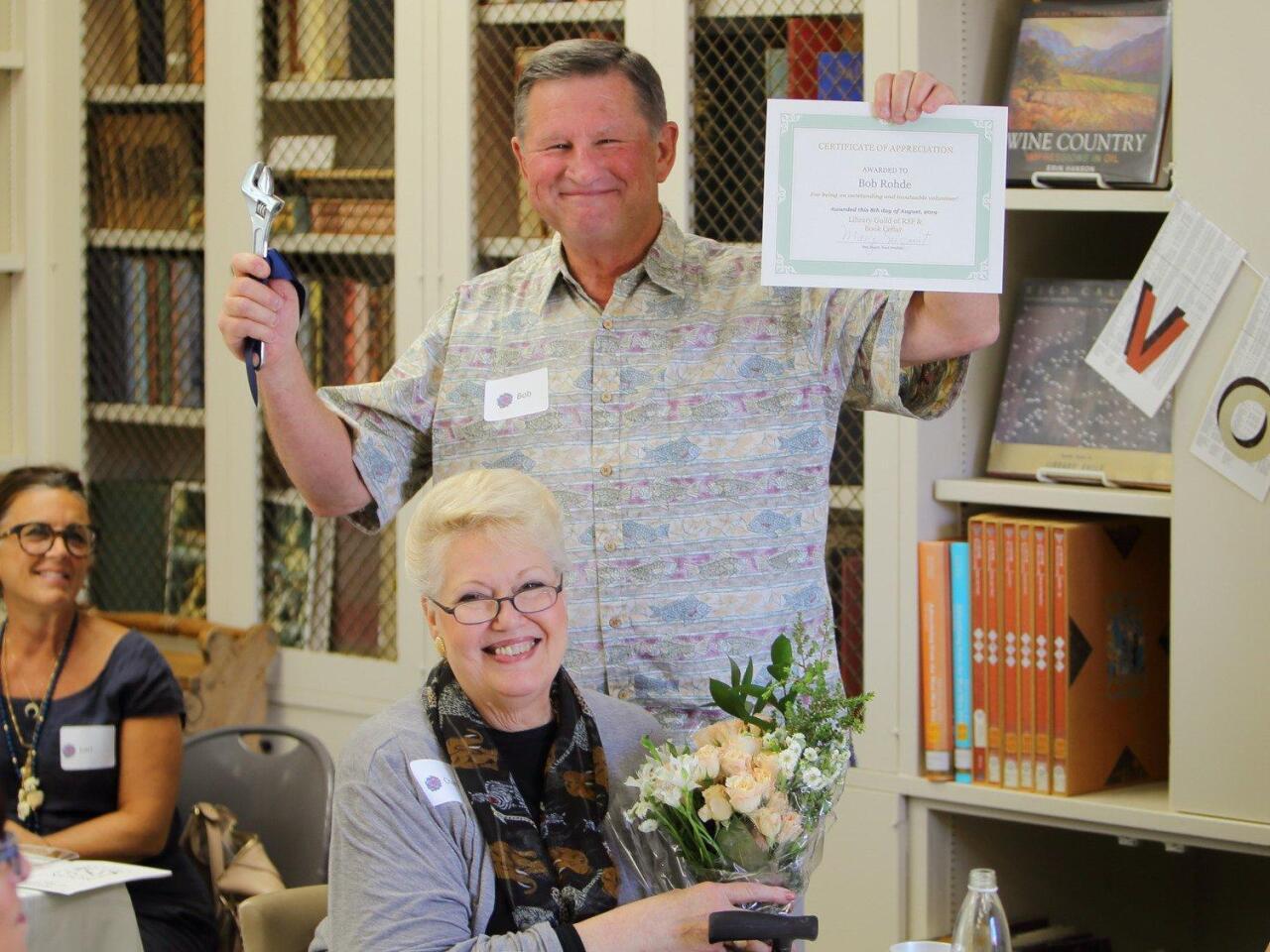 The Library Guild of RSF recognized Bob and Cheryl Rohde as volunteers of the year
(No Source)
Mary Liu, Cheryl Rohde, Kathy Stumm, Mary Siegrist
(No Source)
The Book Cellar bookstore is operated by volunteers from The Library Guild of RSF
(No Source)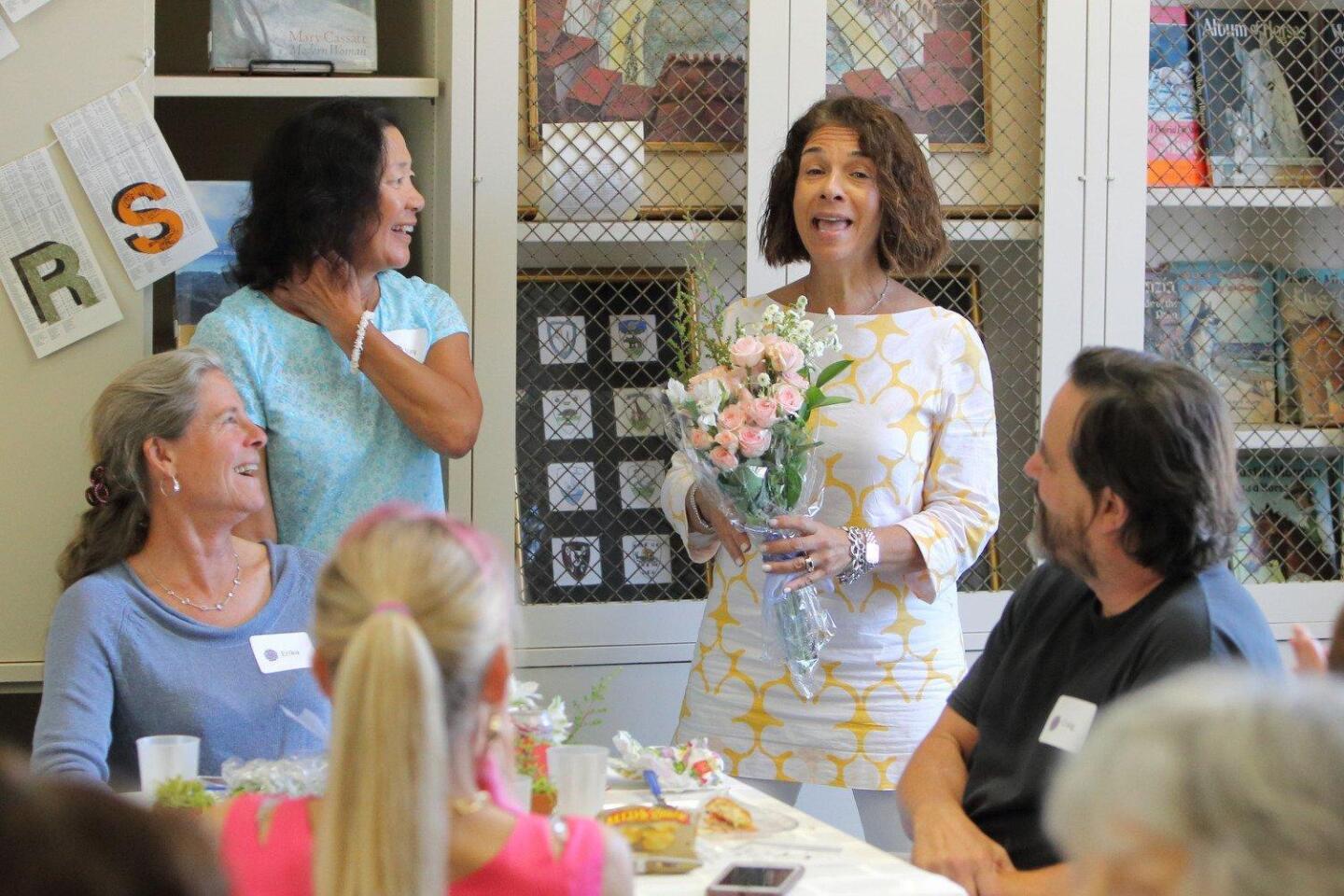 Susan Appleby (standing right), executive director of The Library Guild of RSF, recognizes the Book Cellar co-managers Erika Desjardins and Mary Liu
(No Source)
Mary-Ellen Drummond, Lori Budano
(No Source)
Rod Lilyquist, Wendy Read, Cindy Semeniuk
(No Source)
President of board of The Library Guild of RSF, Mary Siegrist
(No Source)
Rod Lilyquist, Wendy Read, Cindy Semeniuk
(No Source)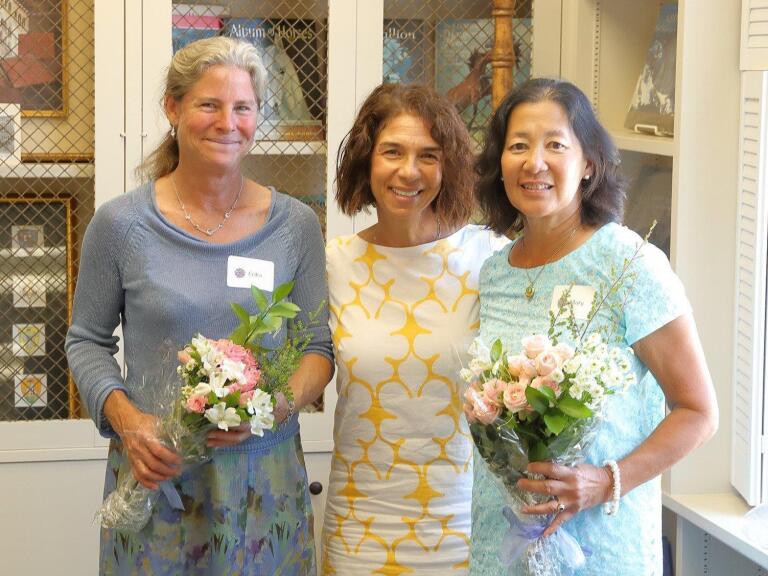 Susan Appleby (center), executive director of The Library Guild of RSF, recognizes the Book Cellar co-managers Erika Desjardins and Mary Liu
(No Source)
Mary Liu, Cheryl Rohde, Kathy Stumm, Mary Siegrist
(No Source)
The Book Cellar co-managers Erika Desjardins and Mary Liu recognize volunteer of the year, Bob Rohde
(No Source)
Roofing upgrades continue on the RSF Library.
(No Source)
The Book Cellar co-managers Mary Liu and Erika Desjardins recognize volunteer of the year, Cheryl Rohde
(No Source)
President of board of The Library Guild of RSF, Mary Siegrist
(No Source)
The Library Guild of Rancho Santa Fe held its annual Volunteer Appreciation event Aug. 8, which included a presentation to Bob and Cheryl Rohde who were recognized as "Volunteers of the Year." The event also recognized RSF Book Cellar volunteers. The RSF Book Cellar is the used bookstore below the library.
All proceeds from the sale of the Book Cellar, which is staffed and managed by volunteers, benefit the Library Guild, which supports the RSF Library.
Photos by Jon Clark

---
Get the RSF Review weekly in your inbox
Latest news from Rancho Santa Fe every Thursday for free
You may occasionally receive promotional content from the Rancho Santa Fe Review.