RSF Golf Club 90th Anniversary Celebration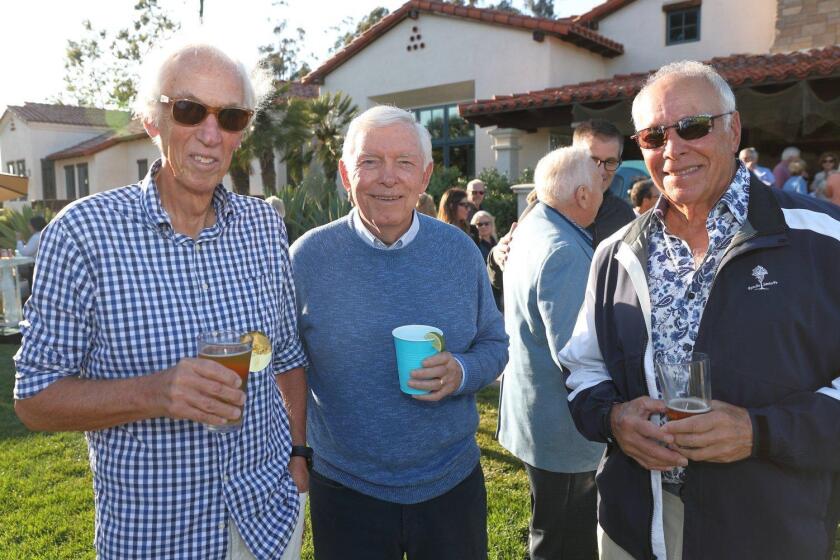 Bob Mulholland, Jim Boyce, Tim Sullivan
(No Source)
Carlotta Campbell, Birgit Ford
(No Source)
Kim Enz, Carron Riedman
(No Source)
John Ford, Lisa Bergstedt, Tony Capppelli, Randall Bergstedt
(No Source)
Pat Coseo, Gail Kendall, Jenny Freeborn, Heather Shelsta
(No Source)
Joseph Williams and Jemille Cruz attend the clambake
(No Source)
Edward and Beatriz Coffey, Sioux and Dick Colbourne
(No Source)
Katerina and Dave Hardy, Steve Dunn
(No Source)
Dick Arendsee, Karen Faust, Kathy McElhinney
(No Source)
Carlotta Campbell, Birgit Ford
(No Source)
Robert Herrmann, George Nicholas, Bibbi Herrmann
(No Source)
Pat Coseo, Gail Kendall, Jenny Freeborn, Heather Shelsta
(No Source)
Dom and Marie Addario
(No Source)
Cheri Simpson, Kathy Scherer, Jennifer Dunn
(No Source)
Deana Ingalls, Kathy McElhinney, John Ingalls
(No Source)
Joanne Marks, Gunter and Kim Enz
(No Source)
RSF Golf Club 90th Anniversary Celebration Clambake dinner
(No Source)
Fran Johnson, Jame Woody, Bill Johnson, Bev Boyce, Nancy Sullivan
(No Source)
Molly Gregoire, Michele Homan, Ashley Huizing, Steve DiZio
(No Source)
Vearl Smith, Hubert Greenway, Dan Green, Bill Shrader
(Jon Clark / Jon Clark)
Fran Johnson, Jame Woody, Bill Johnson, Bev Boyce, Nancy Sullivan
(No Source)
The RSF Golf Club held a 90th Anniversary Celebration June 22 which included a Clambake Dinner and a live show from Tony Award winner Christian Hoff, who was a member of the original cast of the Broadway show Jersey Boys.
Photos by Jon Clark
---
Get the RSF Review weekly in your inbox
Latest news from Rancho Santa Fe every Thursday.
You may occasionally receive promotional content from the Rancho Santa Fe Review.