Raitt rocks Waitt gala concert for foster children in San Diego
Emily Waitt, Max Waitt, Joan Waitt (event chair and host), Sophie Waitt, Hailey Waitt, Geena Peschel
(Vincent Andrunas)
David Hoppen (ICW Group), Tonya Torosian (P2K CEO), Joan Waitt (event chair and host), Deborah Marengo (event chair), Raegan Hillmann and Kevin Prior (he's presenting sponsor)
(Vincent Andrunas)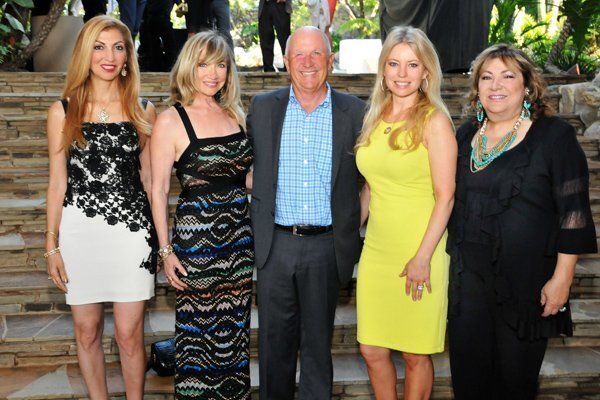 Abeer Hage (event chair), Lynda Kerr (event chair), Dan Gatto (sponsor), Jolene Perry (event chair), May Zawaideh (event chair)
(Vincent Andrunas)
Mark and Angela Krasner, Rajah Gainey, Norma and Gary Hirsh (she's a P2K founder emeritus)
(Vincent Andrunas)
John Cashman, Debra Beam, Chris Graham, Grace and Adrian Johnson
(Vincent Andrunas)
Dr. Sean and Marjan Daneshmand, Craig Wagner, Moe Razi-Mulcahy and Jim Mulcahy
(Vincent Andrunas)
Tom Blair, Kaushal Patel, Craig Wagner, Hannah Cheadle, Chris Keith, Bob Morris
(Vincent Andrunas)
Adrienne Wells Holmes and Dale Holmes
(Vincent Andrunas)
John and Stephanie Costa, John and Cim Kraemer, Patti Judd and Bob Salt
(Vincent Andrunas)
Tom and Mary Beth Voss, Patti Judd and Bob Salt
(Vincent Andrunas)
Tom and Mary Beth Voss, Joyce Glazer, Patti Judd and Bob Salt
(Vincent Andrunas)
Michael Esposito, Phifer Crute, John and Andrea Ohanian, Steve Redfearn, Stevie Redfearn
(Vincent Andrunas)
Nancy Borelli, Jamie Van Dyke, Kylie Colachis, Lisa Fisher, Torrie Dunlap, Will Neblett
(Vincent Andrunas)
Susan Taylor, Shawn and Molly Styles
(Vincent Andrunas)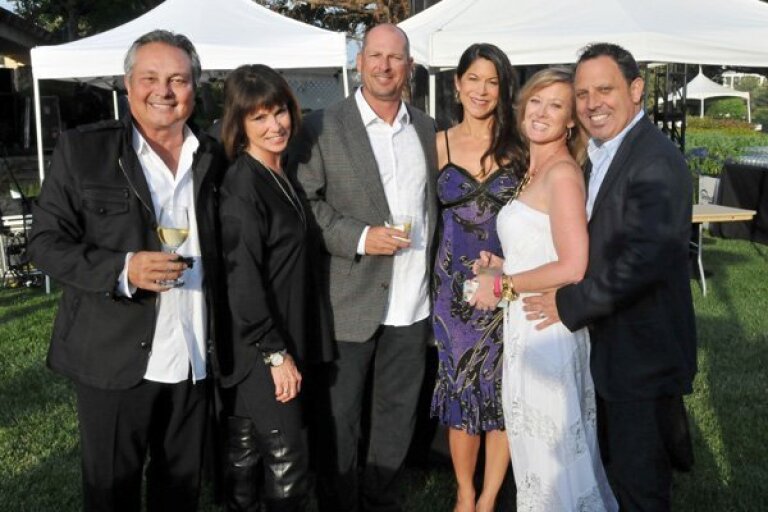 Tom and Vee Tabor, Mike Wiener, Nhila Kliber, Stephanie and John Costa
(Vincent Andrunas)
Stephen Pena and Jill Bondy-Pena
(Vincent Andrunas)
Dr. Reid Abrams and Micki Olin
(Vincent Andrunas)
Kevin and Jolane Crawford, Susan Taylor, Ned Campbell, Ann and Ben Haddad
(Vincent Andrunas)
Keith and Megan Jones, Ben and Nikki Clay
(Vincent Andrunas)
Miriam Smotrich, Karen Hoehn, Marth Eggemeyer, Kathleen Connor, Michelle Weinger, Glanda Uribe
(Vincent Andrunas)
Cassandra Schaeg, LaDonna Bond, Angie Robert, Holly Dupuis, Danielle Maldonado
(Vincent Andrunas)
Jamie Van Dyke, Kylie Colachis, Hailey Waitt, Nancy Borelli
(Vincent Andrunas)
Ken and Mollie McCain, "Papa" Doug and Geniya Manchester, Dr. Paul Murphy, Stephanie Brown
(Vincent Andrunas)
Jeffrey Strauss, Lynda Kerr (event chair), Bill and Lori Walton
(Vincent Andrunas)
Bonnie Raitt in concert
(Vincent Andrunas)
Sally and Howard Oxley
(Vincent Andrunas)
The legendary Bonnie Raitt rocked the crowd at the seventh annual Promises2Kids "Dream On" concert June 8 held once again at the La Jolla hilltop home of board member Joan Waitt.
The event's presenting sponsor was Kevin Prior, CEO of ICW Group Employees, working with gala chairs Waitt, Deborah Marengo, Abeer Hage, Lynda Kerr, Jolene Perry and May Zawaideh to raise funds for programs that serve more than 3,000 foster children in San Diego County.
The party included a VIP reception, sit-down dinner provided by Pamplemousse Grille, hosted cocktails, live and silent auctions, and a performance by the Grammy award-winning Raitt, who sang many of her classics. Visit www.promises2kids.org.
Photos by Vincent Andrunas. For more photos online, visit www.rsfreview.com.
---
Get the RSF Review weekly in your inbox
Latest news from Rancho Santa Fe every Thursday for free
You may occasionally receive promotional content from the Rancho Santa Fe Review.