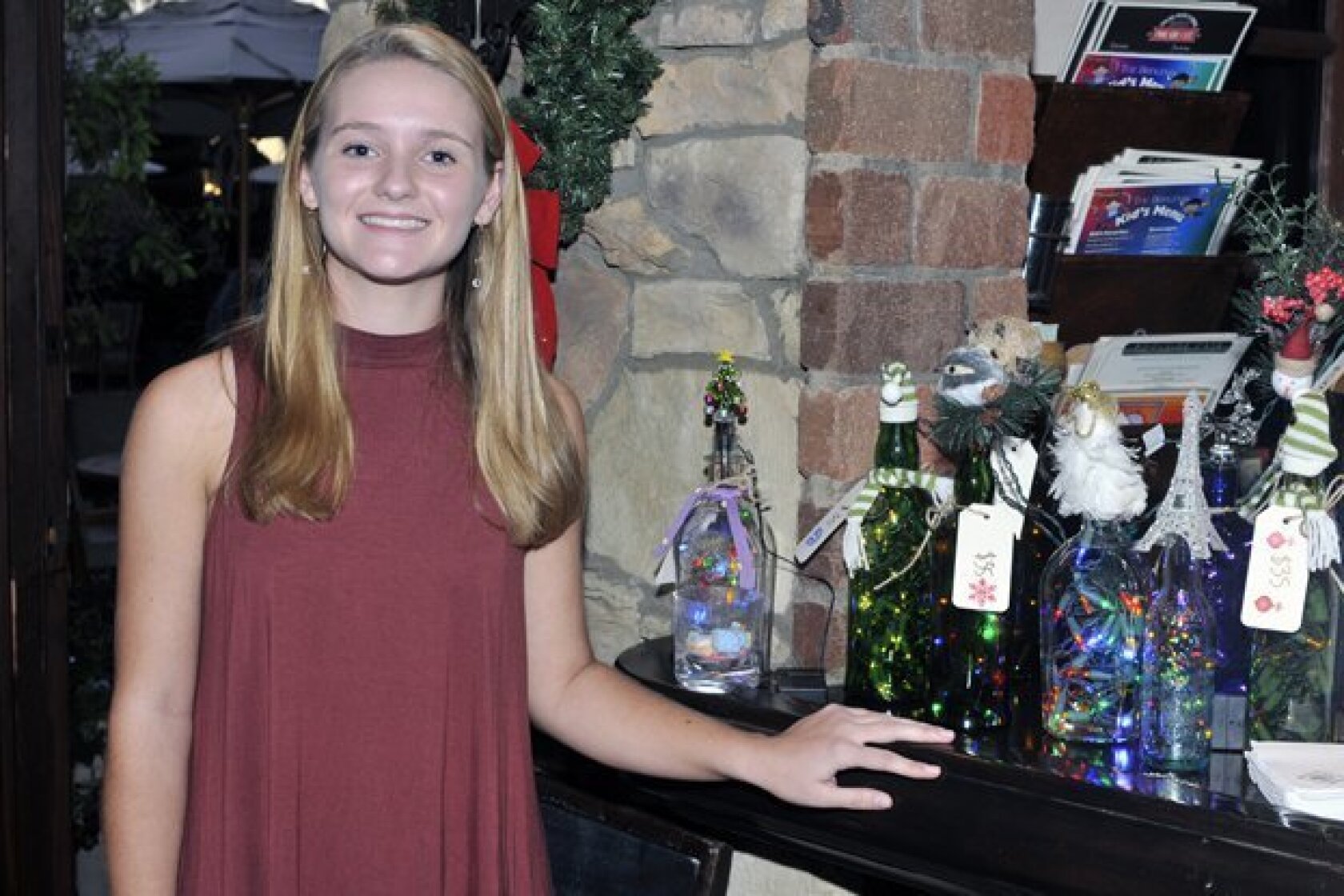 Event Founder Maranda Phillips and her Howliday bottle collection
(McKenzie Images)
Mara Phillips and daughter Maranda
(McKenzie Images)
Holiday bottles created by Maranda Phillips
(McKenzie Images)
Dave Phillips and son Marcus with raffle prize
(McKenzie Images)
Morgan Guerra (www.morganjean.com), Gabi Burkholz
(McKenzie Images)
Esther Wong, Heather Wells (www.love-thirteen.com)
(McKenzie Images)
Michelle Clark tries on the latest fashions
(McKenzie Images)
Jennifer Ferguson (www.KatherineCosmetics.com), Bella Palumbo
(McKenzie Images)
Tera Luedde with Hayden and Hunter, Jean Nassif
(McKenzie Images)
Boris and Deanne Said
(McKenzie Images)
Chris Bolton, Cherise Kelly
(McKenzie Images)
Gabi Burkholz, Amanda Mickelson, McKenna Burke, Mika Brown, Jori Potiker
(McKenzie Images)
Aimee Villalpando, Amanda Cesario
(McKenzie Images)
High school student Maranda Phillips held her 9th annual "Howliday in a Bottle" open house Dec. 6 to benefit the FACE Foundation, which has a mission to "enhance and preserve the quality of life of animals by providing access to necessary medical care and education." Visit face4pets.org.
The Dec. 6 event featured an array of holiday shopping opportunities, from decorative holiday bottles to candles to clothing and unique jewelry items, and more.
The event was held at the Sports Centre at The Bridges at Rancho Santa Fe.
Photos by McKenzie Images.
---