Hands United for Children Gala
Atoosa Vakili, Homa Vakili, Cliff and Pam Kubiak, Azita Vakili
(Vincent Andrunas)
Deborah Cole, Laurnie Durisoe
(Vincent Andrunas)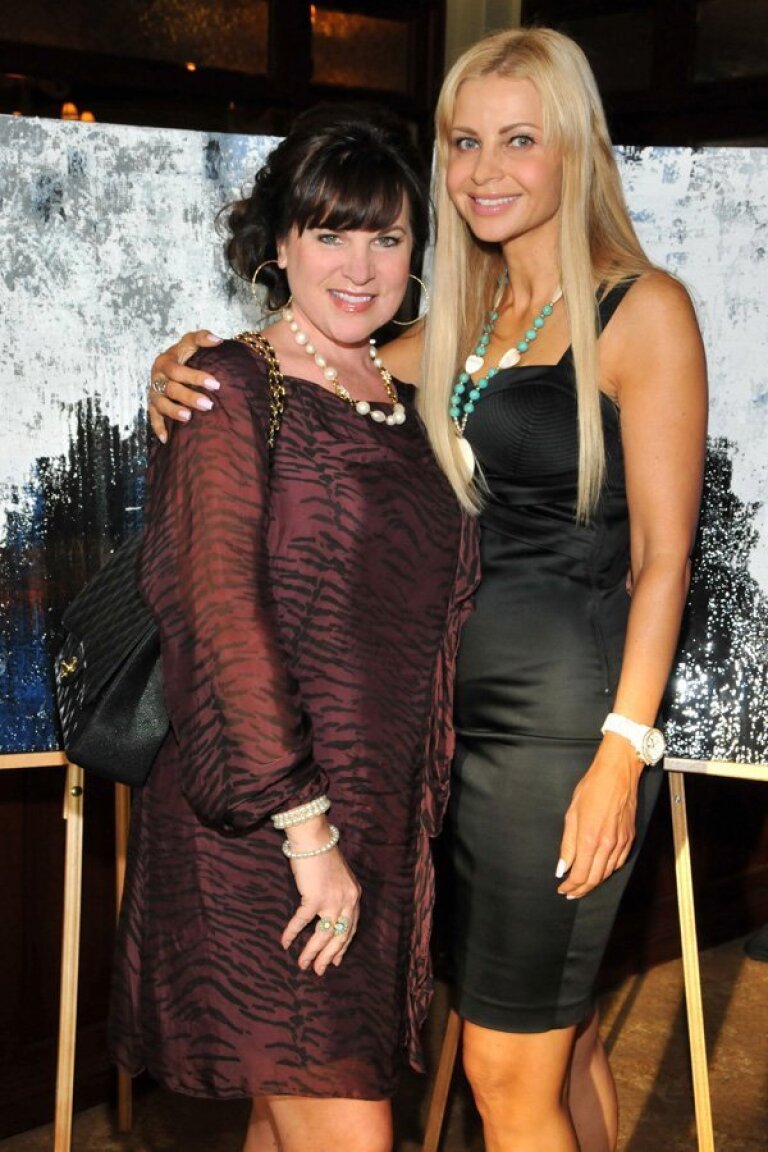 Tammy Nance, Nadya Soghaier
(Vincent Andrunas)
Board members: Azita Vakili, Agnes Barrelet (board chair/executive director), Derek Footer, Elaine Leach
(Vincent Andrunas)
Mattie Montoya (program coordinator), Justin Webster (animal curator)
(Vincent Andrunas)
Jennifer Bolyn, Christopher Aaron (artist; painted pictures in background)
(Vincent Andrunas)
Henry Wien, Edith Hunio
(Vincent Andrunas)
Brady and Katy Sirota, Mickey and Bob Klaus
(Vincent Andrunas)
Charles and Laetitia Cousin, Jennifer and Chris Casler-Gonzalves
(Vincent Andrunas)
Jon and Vickie Webster
(Vincent Andrunas)
Dale and Robin De Ryckere, Simona and Rudy Erm
(Vincent Andrunas)
Richard Schillig, Stephanie Lee
(Vincent Andrunas)
Benesse and Malcolm Koll, Susan Hennenfent
(Vincent Andrunas)
Darcy Cohen, Ted Lowden, Jan Prupes, Carole and Wayne Breise
(Vincent Andrunas)
J.B. Prieur, Bridget McDonald, Paulette and Brad Britton
(Vincent Andrunas)
Tera Dean, Morgan Barnes, Elieen Logue, Soveida Suenten
(Vincent Andrunas)
O'Farrell Orchestra
(Vincent Andrunas)
Dan Taillac, Barbara Weinberg, Virginia and Joe Norwood
(Vincent Andrunas)
Tim Katzman, Jill Andersen, Linda Logan, Eileen Logue, Dr. Jonathan Dean (superintendant of O'Farrell Charter School)
(Vincent Andrunas)
From preschoolers in Africa to high schoolers in San Diego, Hands United for Children helps underprivileged children around the world. To fund projects at home and abroad, the Rancho Santa Fe-based nonprofit held its fourth annual fundraising gala May 29 at Fairbanks Ranch Country Club.
Founded in 2006, Hands United for Children aims to provide education, shelter, health and individual welfare to underprivileged children.
For more information, visit www.handsunited4children.org.
Photos by Vincent Andrunas.
---
Get the RSF Review weekly in your inbox
Latest news from Rancho Santa Fe every Thursday for free
You may occasionally receive promotional content from the Rancho Santa Fe Review.