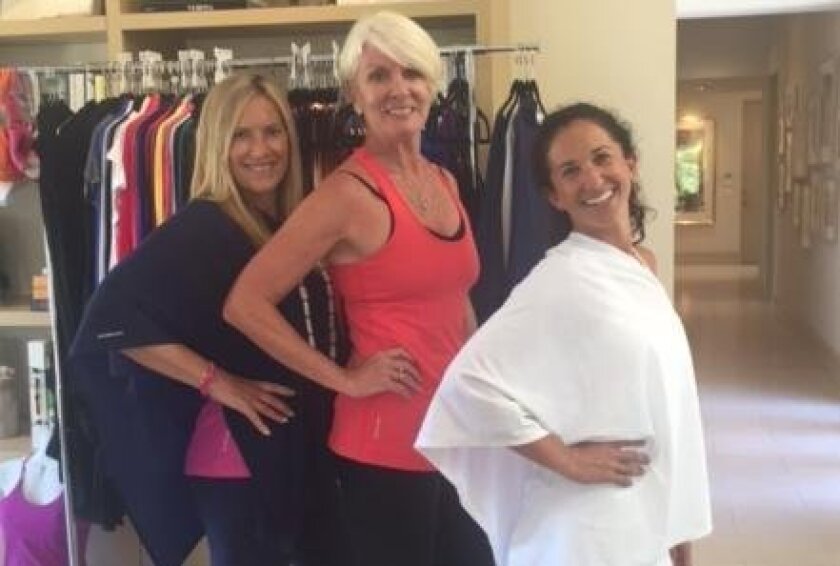 Graced by Grit, a sensational new line of Athleticwear, with its flagship storefront in Solana Beach, recently teamed with Janet Lawless Christ to present a trunk show/open house at her hip contemporary listing at 16354 Via Del Alba in Rancho Santa Fe. A portion of the proceeds from purchases that day will be donated to Future Legends, a Rancho Santa Fe-based charity that provides college grants and mentoring to well deserving, underserved youth.
"The day was a total success all around! Lots of people came to explore this truly special property and wound up falling in love with an amazing clothing that is benefiting Future Legends," remarked Janet Lawless Christ.
"Our world is better because we are involved with the lives of students," beamed Vearl Smith.
For more information check out: www.janetlawlesschrist.com, www.gracedbygrit.com or www.futurelegendsfund.org
---