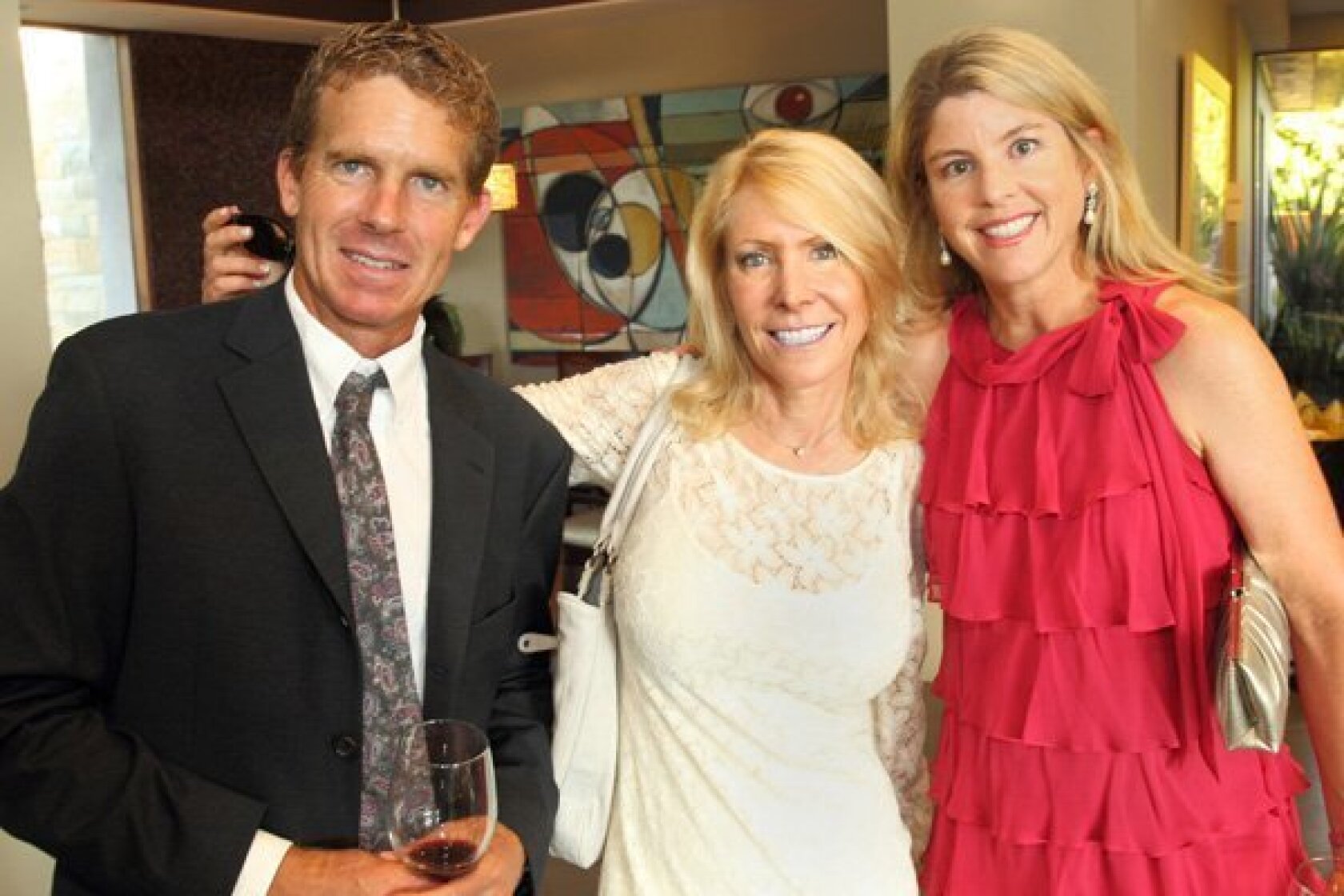 Mark Johnson, Robin Stark, Melinda Johnson
(Jon Clark)
Matt Scott, Richard Page
(Jon Clark)
Cindy Jacobs, Dorene Harvath
(Jon Clark)
Pamela Willis, Warren Shafer
(Jon Clark)
Dayna Sarazin, Wolfgang Hahn
(Jon Clark)
Kirk Garcia, Charles Copelan
(Jon Clark)
Eric Jones, Jenny Schmidt
(Jon Clark)
Karen Fontana, Pamela Willis
(Jon Clark)
Brenda and Stewart Weissman
(Jon Clark)
Brian Pidgeon, Shirley Pidgeon, Harold Pidgeon, Reanna Watkins
(Jon Clark)
Ron Lacy, Karen Hunck
(Jon Clark)
Autumn and Michael Stoff
(Jon Clark)
Debbie and Dan Wendt
(Jon Clark)
David George, Sharon Saudeo, Yunus Motiwalla
(Jon Clark)
Steve Hochberg, Breena Hayman
(Jon Clark)
Murray and Patty Warmath, Crystal Burr, Roger Zellmer
(Jon Clark)
Ann and Richard Jaffe
(Jon Clark)
Tom Vieira, Charles Butler
(Jon Clark)
Dr. Kerry Booth, Warren Shafer
(Jon Clark)
A "Fusion of Wine & Food 2015" benefit was held Aug. 29 at the private estate of Brian Pidgeon.
All proceeds from the event benefit Pro Kids/The First Tee of San Diego.
The event featured a spectacular lineup of wines poured by top sommeliers and gourmet food served by top chefs.
The mission of Pro Kids is to challenge underserved youth to excel in life by promoting character development, life skills, and values through education and the game of golf.
The event was chaired by Charles Butler, Dave Harris and Robin Stark.
The Honorary Host Committee included Ron Blackburn, Larry Bloch, Charles Butler, Kim Eggleston, Dave Harris, Richard Helmstetter, Craig Issiacs, Gina and Al Jordan, Katherine Kennedy, Gary Levine, Robin Stark, Tom Vieira, Diane and Dave Zeiger.
Photos by Jon Clark.
---