Community Concerts of RSF Outreach program held at R. Roger Rowe Middle School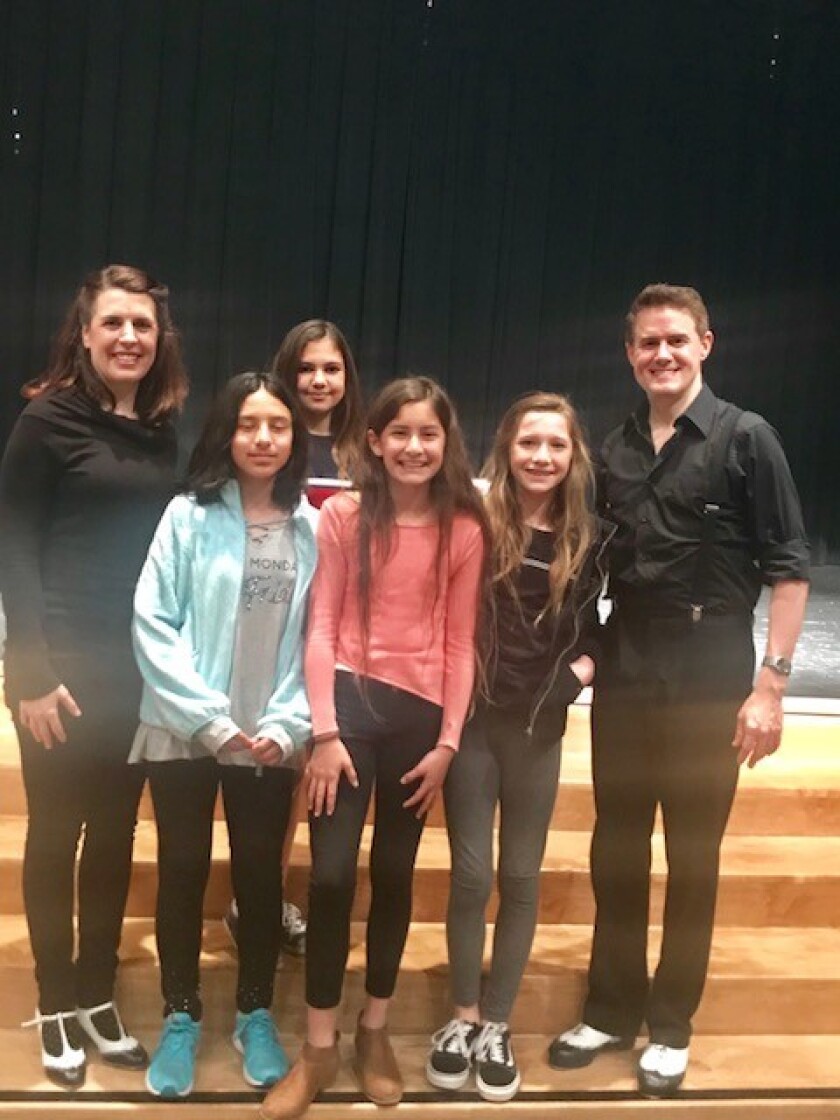 One of the very special contributions Community Concerts of Rancho Santa Fe (CCRSF) offers to the community is the Outreach program where the concert artists visit local schools for an educational program and entertainment for the students. Ron DeStefano and Melissa Giattino of TWO ON TAP shared a good hour with the students at R. Roger Rowe Middle School the afternoon prior to their concert at the Village Church Fellowship Hall on March 2.
The school's Performing Arts Center was filled to capacity, plus overflow seating. DeStafano and Giattino taught the students about the history of tap dancing plus also demonstrating the seven elements of music and tap techniques. The students showed their appreciation with rapt attention and enthusiastic response as DeStafano and Giattino also performed a few of their concert song and dance numbers. Beyond their technical talents, DeStafano and Giattino engaged the students in their craft and elicited some thoughtful questions.
The Four Freshmen will close the CCRSF season on May 11. Their Outreach program will be at Mira Costa College. Community Concerts has already lined up an exciting season for 2018-19 and tickets are now on sale. Concert information and short video clips can be seen at www.ccrsf.org. Tickets can be purchased on the website or by mail at PO Box 2781, RSF 92067. Questions can be directed to info@ccrsf.org.
---
Get the RSF Review weekly in your inbox
Latest news from Rancho Santa Fe every Thursday.
You may occasionally receive promotional content from the Rancho Santa Fe Review.