Eagle Scout Court of Honor held for RSF Scout
Andrew Presa, Eagle Scout of Troop 766 in Rancho Santa Fe and member of The Village Church, spent nine months conceptualizing, constructing and implementing his plans for three flag retirement boxes that were spread throughout the Rancho Santa Fe community. These boxes served as a place to donate their tattered American flags to have them properly retired. This summer, from July 28 through Aug. 22, Andrew collected 276 flags from flag boxes located at The Village Church, the Rancho Santa Fe Association Office and the Rancho Santa Fe Post Office. After sorting through all the donated flags and cutting them for proper retirement, Andrew held a Flag Retirement Ceremony at The Village Church on Aug. 26.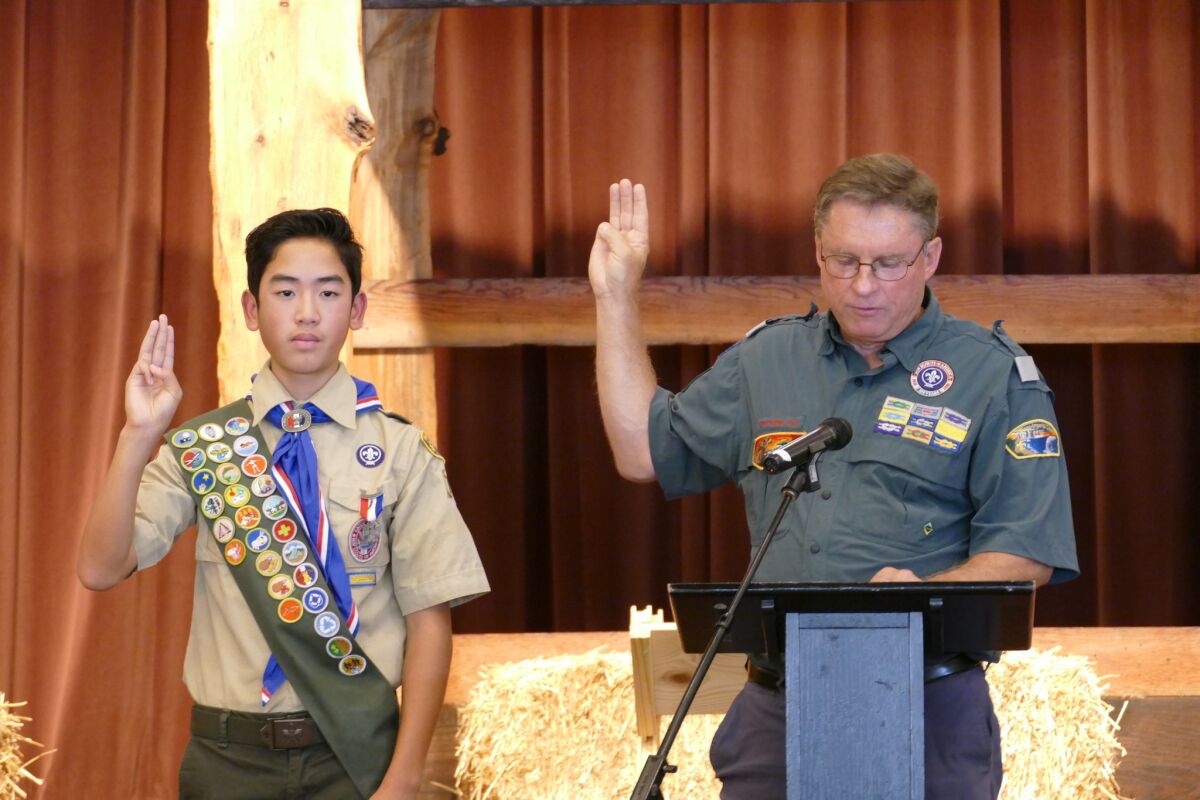 Andrew was awarded the honor of Eagle Scout, the highest rank a Boy Scout can achieve, on Sunday, Dec. 9. A Court of Honor was held for him at The Village Church. To be named an Eagle Scout, one must earn a minimum of 21 merit badges, be active in service for six months in an approved leadership position, plan, develop and give leadership in an approved service project that would be helpful to the community, and more.
The Court of Honor is a special ceremony where the Eagle Scout candidate gives remarks on his journey of being a Scout, a candle ceremony and pinning ceremony is held, and the candidate is officially named as an Eagle Scout.
Although Andrew's service as a Scout is complete, his Eagle Project will live on in Rancho Santa Fe. Every year, the flag retirement boxes will be placed throughout the community through the months of May-July. Flag boxes will be posted at The Village Church, Rancho Santa Fe Post Office and alternate between the Rancho Santa Fe Library and Association Office.
For more information about Cub Scout Pack 766 and Boy Scout Troop 766, contact The Rev. Dr. Neal D. Presa, Associate Pastor at The Village Church and Charter Organization Representative for Cub Scout Pack 766 and Boy Scout Troop 766 at NealP@villagechurch.org or by calling 858-756-2441, ext. 104.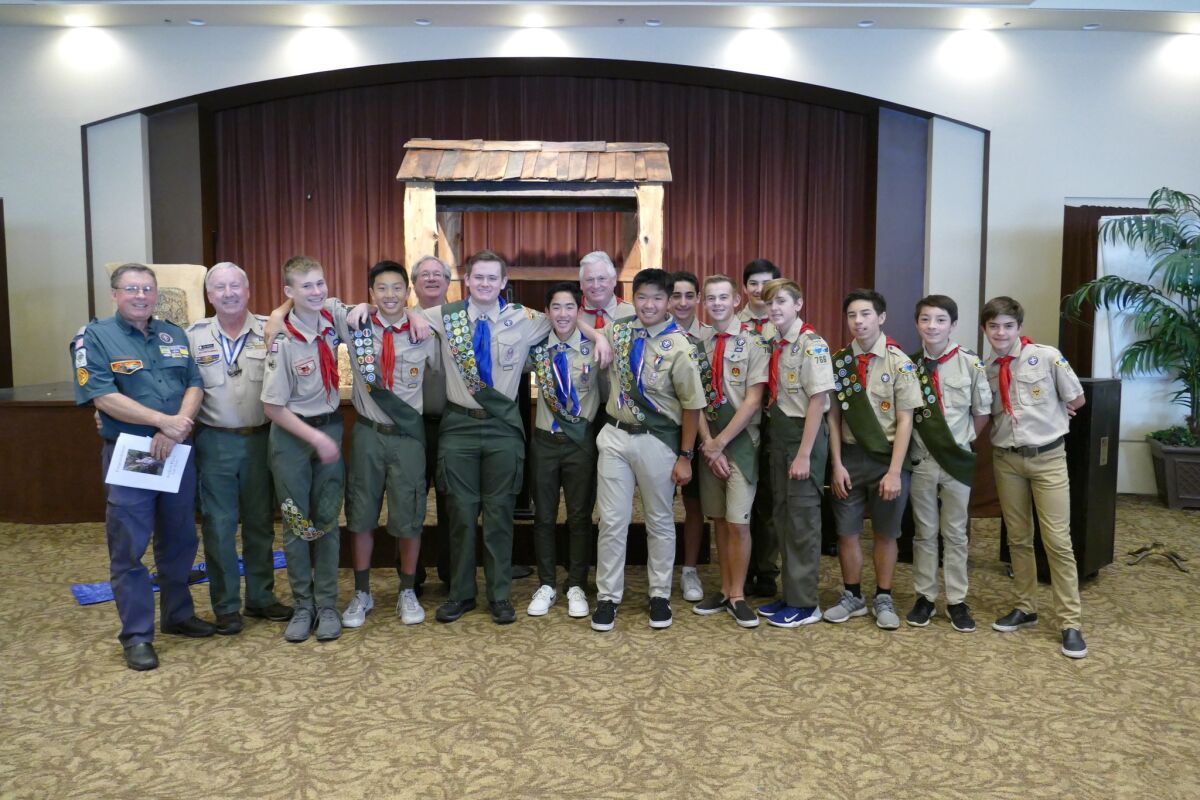 Get the RSF Review weekly in your inbox
Latest news from Rancho Santa Fe every Thursday for free
You may occasionally receive promotional content from the Rancho Santa Fe Review.