8th Annual Bags & Baubles charity event raises funds for emergency veterinary care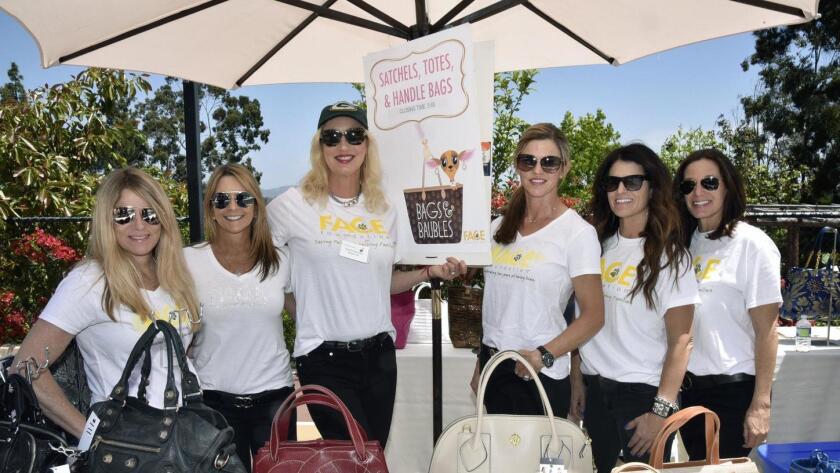 The Foundation for Animal Care and Education (FACE) hosted its Bags & Baubles silent auction April 29 for the eighth consecutive year to raise funds and awareness for local pets in need of life-saving veterinary care.
FACE's Bags & Baubles fundraiser offered San Diego's fashion crowd the chance to shop for a good cause. Hundreds of designer and vegan handbags, jewelry, sunglasses, and accessories were auctioned to raise funds for families struggling to save their beloved pets from economic euthanasia – a tragic situation that occurs when a pet is euthanized for a treatable medical condition due to financial hardship of the owner. This spring also coincides with FACE's 2,000th life saved, and the success of this year's Bags & Baubles will help save many more.
A sprawling Rancho Santa Fe estate lent itself as the beautiful backdrop to Bags & Baubles. Guests enjoyed gourmet, plant-based appetizers, wine, mimosas, and desserts while shopping and enjoying the views. Opportunity prize winners walked away with extravagant beauty, wellness, and fashion packages.
Over 430 community members joined FACE at this life-saving event and helped to raise nearly $125,000 for local pets and families. Among guests were local TV personalities Sandie Lampe and Dagmar Midcap, as well as FACE Success Story Lulu the Doxie, who was saved in 2011 by the Foundation. As the Bags & Baubles' official mascot, Lulu sports her most fashionable outfits for this fundraiser every year – oftentimes with sparkly collars, pearls, and pink tutus. One-hundred percent of the proceeds from this year's Bags & Baubles will benefit pets in need of emergency veterinary care like Lulu.
Established in 2006, FACE is a not-for-profit 501(c)3 public charity that provides financial assistance for emergency veterinary care. Learn more by calling 858-450-3223 or visiting www.face4pets.org.
---
Get the RSF Review weekly in your inbox
Latest news from Rancho Santa Fe every Thursday.
You may occasionally receive promotional content from the Rancho Santa Fe Review.