The Rancho Santa Fe Association will host the grand opening of its new arboretum near the golf course in coming weeks.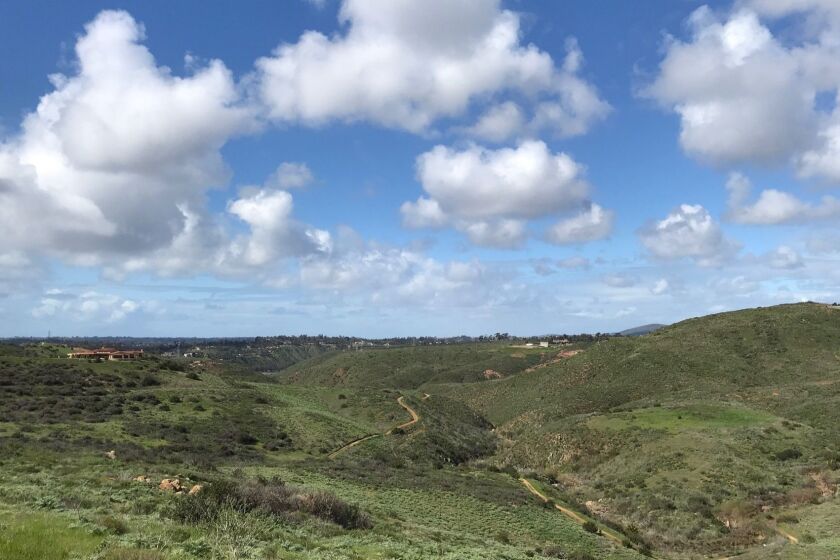 The Rancho Santa Fe Association and its project partners, the San Dieguito River Valley Conservancy, California Native Plant Society and Urban Corps of San Diego, have been awarded $53,500 in funding to continue their work to reduce wildfire risk by removing highly flammable invasive species along the San Dieguito River.
The Rancho Santa Fe Association is taking steps toward making the Osuna Ranch a more inviting place for all Covenant members to visit.

Since September, the San Dieguito River Valley Conservancy's Fairbanks Ranch and Rancho Santa Fe Invasive Plant Removal and Stream Enhancement Project has been going strong, working to remove highly flammable and invasive plants such as Arundo donax (giant cane), that have infested the area along the river, leading to increased fire risk and degrading the native habitat.

One of Rancho Santa Fe's most enviable amenities is its trail system, an exclusive collection of paths through the community with everything from golf course views to peaceful and rural forested areas.

The Rancho Santa Fe Library Guild's monthly Coffee and Conversation series attracted a flock of both fledgling and experienced bird watchers on July 20 who were interested in learning more about Rancho Santa Fe's local feathered friends.

The San Dieguito River Park Joint Powers Authority (JPA) has released its draft environmental impact report for a proposed San Dieguito Lagoon Restoration and new trail connection.