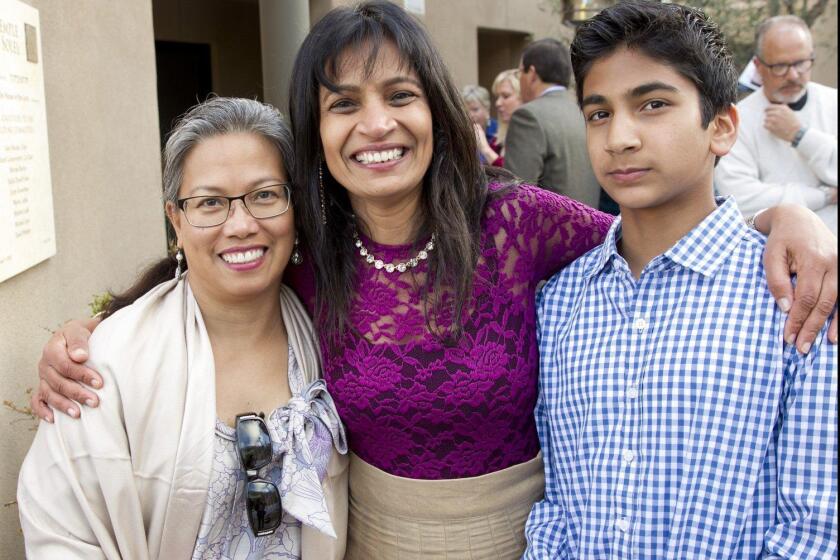 "A Night of One Thousand Spotlights" was held March 25 at Temple Solel in Cardiff . The event, which was organized by Caitlin McGuire, a high school student from Rancho Santa Fe, raised funds for Sahasra Deepika Foundation For Education (USA), an organization providing residential care, education and hope to underprivileged girls in Bangalore, India. Funds raised at the March 25 event will help build an outdoor amphitheater for the school.
The name Sahasra Deepika means one-thousand lights. Entertainment at the event included a specially choreographed classical Indian Dance performance by Nrithyallaya Dance Academy of Vista, and performances by Evolution Dance of Carlsbad, All Star Dance of Solana Beach and more.
Sarva Rajendra, president of Sahasra Deepika Foundation For Education (USA), flew in from Washington D.C. to speak about the Foundation and the importance of girls' education in the world today. Visit www.onethousandspotlights.
myevent.com
Online: www.rsfreview.com
---