Rancho Santa Fe mom scores a hit with how-to book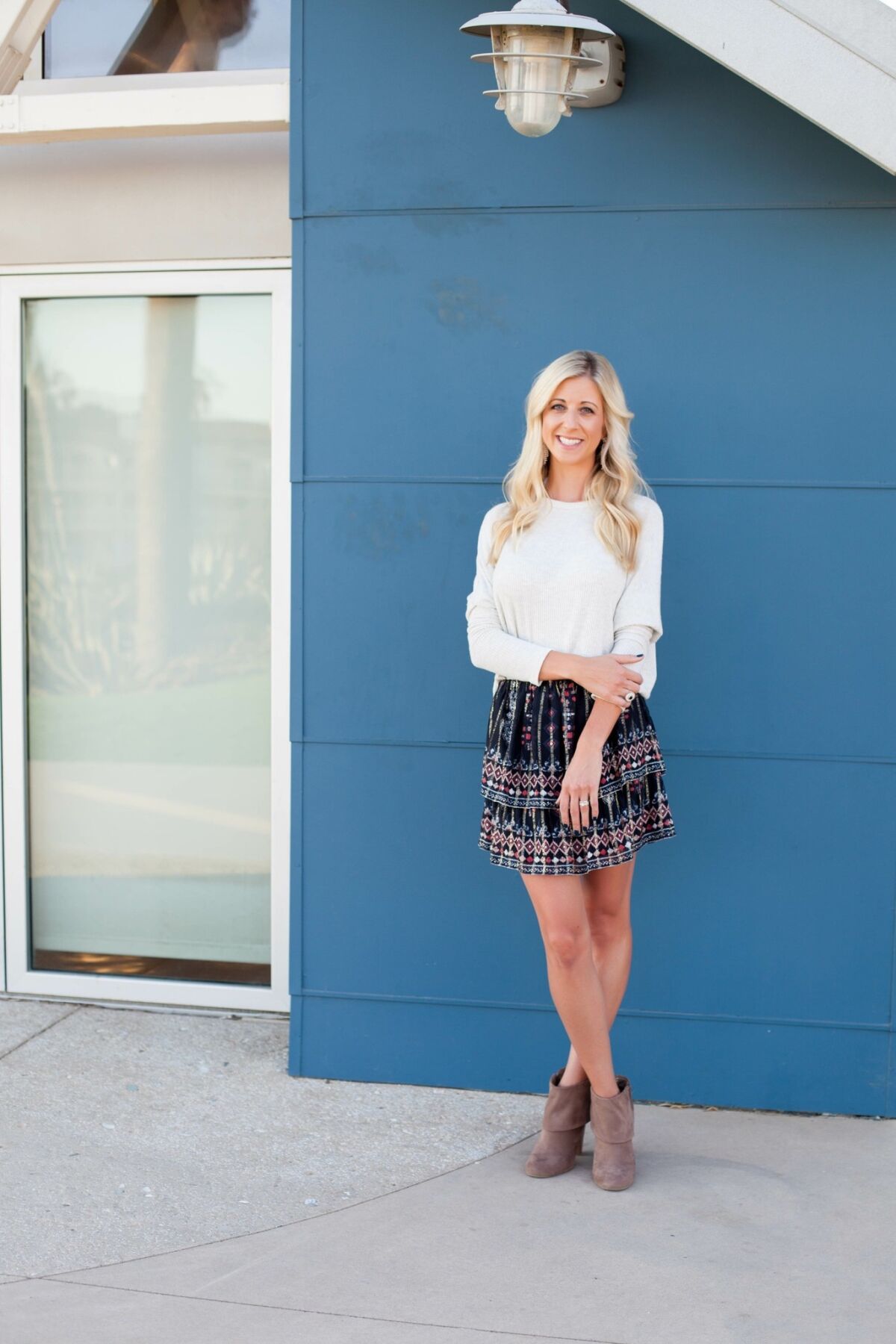 Kristin Helms recalls that one day when she was a fifth-grader in a Sacramento school her teacher was passing out books to the class.
Upon reaching Kristin, the teacher said, "Some day, I'm going to be handing out your books because you're going to be an author."
The prophecy came true earlier this year when Massachusetts-based Career Press published the Fairbanks Ranch resident's book, "From Boardroom to Baby: A Roadmap for Career Women Transitioning to Stay-at-Home Moms."
In the course of her own transition from her "dream job" to staying at home taking care of her two children, Helms had taken up writing online. That included a blog that evolved into an online publication — Tribe Magazine, a forum on motherhood.
"I had a lot of readers reach out to me and say, 'Thank you for this article. This really helped me. This really inspired me.'
"That's when I started to think about the book idea — women who are putting their careers on hold to stay home with their baby," she said. "I thought, 'That's a great book idea."
After taking an online course on how to get a book published, she put together a proposal, including two chapters, and sent it to agents.
Ten days later, Helms said she was driving when she got a call from an agent who wanted to represent her and her book.
"I actually pulled over to the side of the road," Helms said. "I was just shocked and thrilled."
Within a week, her agent had received offers, and Helms decided to go with Career Press: "They gave me three months to write it and it's on book shelves today."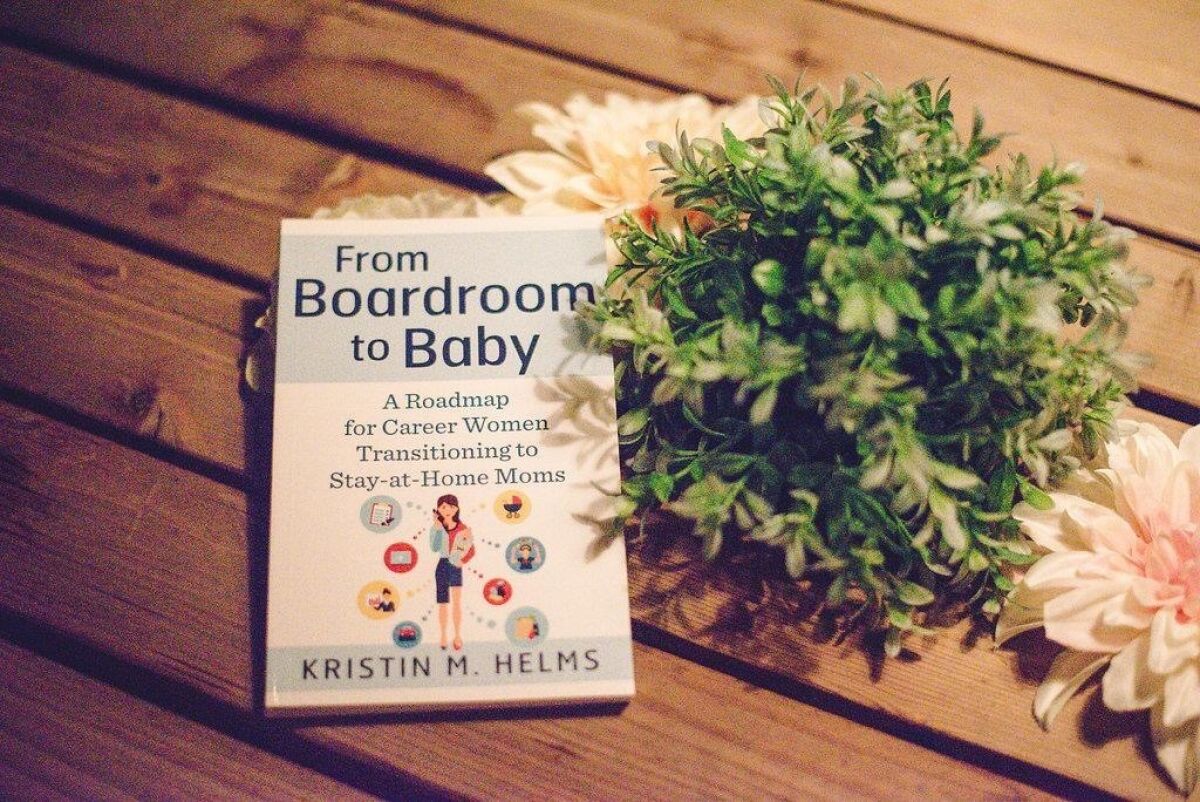 The 215-page paperback, which is available from careerpress.com and amazon.com, had received unanimous five-star reviews from customers who had read the volume as of Nov. 6.
The book is divided into 14 chapters, each of which addresses a different challenge for women whose lives have shifted abruptly from meeting company demands and participating in board-room conferences to changing diapers.
Chapter 1, for instance, starts with the decision to stay at home, while Chapter 2, "Eulogy for Your Career Self," talks about the need to quit dwelling on the past and prepare mentally for the tasks a mother faces in raising a family.
In each of the chapters, Helms includes personal, often humorous episodes that served as revelations on how to respond to situations and use that knowledge.
Her points are reinforced with "Counseling Advice" segments written by mental health professional, Karen Simms, Helms' aunt from Sacramento.
"It was fun to collaborate with family," Helms said. "I've always looked up to her."
In Chapter 5, "Molding the Mundanity and Chaos into Lessons, Love and Life," Helms relates how she was trying to scramble eggs with her then-2-year-old daughter clinging to her side and her 10-month-old son trying to climb up her leg.
At the same time, her husband, Mike, kissed them goodbye and took off for work. A little while later, Helms received a text message from Mike with a photo of her and the two children that he had taken on the way out the door.
"In that moment, studying the photo, I realized what motherhood is," Helms writes. "It's taking the chaos and molding it into love, finding the balance between trying to get things done and trying to save the little moments. And it's hard and it's messy, but it's fueled by love."
The lessons that Helms imparts stem from her own experiences in leaving behind her marketing career with the Hyatt Corp., for whom she worked at the Manchester Grand Hyatt San Diego.
"That was my dream job," Helms said. "It was super-fun and fast paced. ... There were never two days that were the same."
In college, ,Helms majored in communications, with an emphasis on marketing, at SDSU, which she attended from 2002 to 2006.
"I just fell in love with San Diego," she said. "I'd visit other places, but nothing quite compared."
She committed herself to staying at home after giving birth to her daughter, Blake, who is now 5. Her son, Gavin, is 3.
"It's a tough decision," Helms said. "I think that's why I wrote the book, because I did care so much about my career, and then I had my baby," she said. "At the end of the day, each woman has to make a decision about what's best for them and their family.
"When you're coming from a high-energy, fast-paced career, then you're staying home with your baby, it's very quiet. You're not having stimulating adult conversations with your baby. It's just a change of pace."
Get the RSF Review weekly in your inbox
Latest news from Rancho Santa Fe every Thursday for free
You may occasionally receive promotional content from the Rancho Santa Fe Review.