Rancho Santa Fe Art Guild Pop-Up Gallery show and sale to be held at Lux Art Institute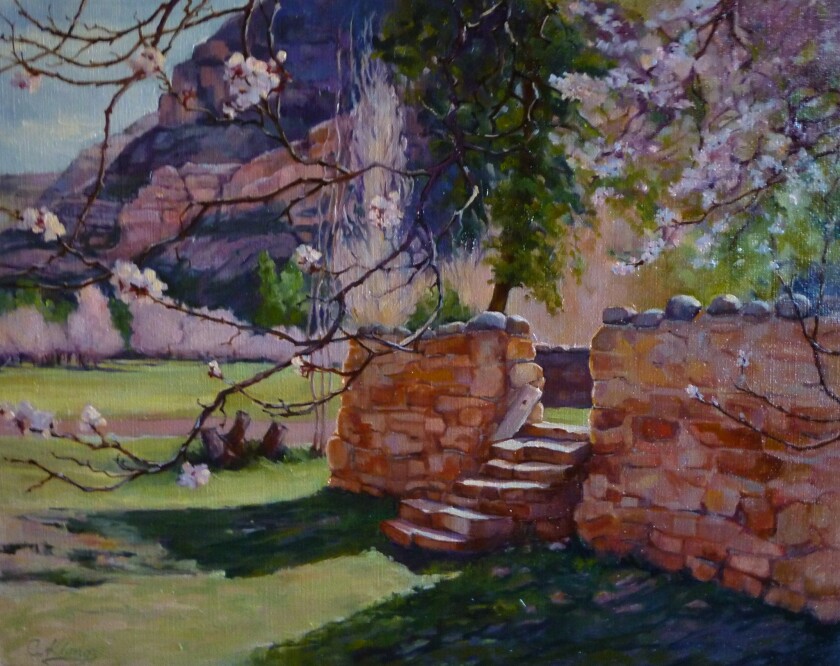 A Pop-Up Gallery show and sale, "Engaging The Light," will feature 80 original paintings and sculptures with an emphasis on dramatic light. All of the artwork is created by Rancho Santa Fe Art Guild members who live in and around the Rancho Santa Fe area. Throughout the centuries, artists have used the dramatic treatment of light to entice the viewer into seeing the world in a different, more compelling way. Nature often does this for us, if we take the time to notice and appreciate it. See how local artists have sought to achieve this goal through a diversity of perspectives and techniques.
The show will be held for three days only, March 29 — March 31, at the Lux Art Institute in Encinitas. An opening reception with complimentary food and drink will be held on Thursday, March 29, from 5 p.m. to 7 p.m. where there will be an opportunity to meet the artists.This exhibition is sponsored jointly by the Rancho Santa Fe Art Guild and Lux Art Institute.
Lux Art Institute is redefining the museum experience with the region's only artist-in-residence program that invites artists to live and work on site while producing a commissioned work of art. Lux is committed to making art more accessible and to inspire creative thinking by internationally-recognized artists in residence programs in a working studio environment and with outreach to the community. Hours: Thursday 1 p.m. to 7 p.m., Friday 9 a.m. to 5 p.m., Saturday 11 a.m. to 5 p.m. Lux Art Institute is located at 1550 South El Camino Real Encinitas, CA 92024, just North of the I-5 Manchester intersection. Phone (760) 436-6611, www.luxartinstitute.org.
If you are an artist interested in joining or being a sponsor of The Rancho Santa Fe Art Guild, please visit www.ranchosantafeartguild.org for information and requirements. The Rancho Santa Fe Art Guild, organization's purpose is to embrace the visual arts, provide exhibit space, enhance community awareness and foster artistic skills.
---
Get the RSF Review weekly in your inbox
Latest news from Rancho Santa Fe every Thursday.
You may occasionally receive promotional content from the Rancho Santa Fe Review.