RSF Art Guild to host acclaimed painter Jeff Yeomans for demo at RSF Senior Center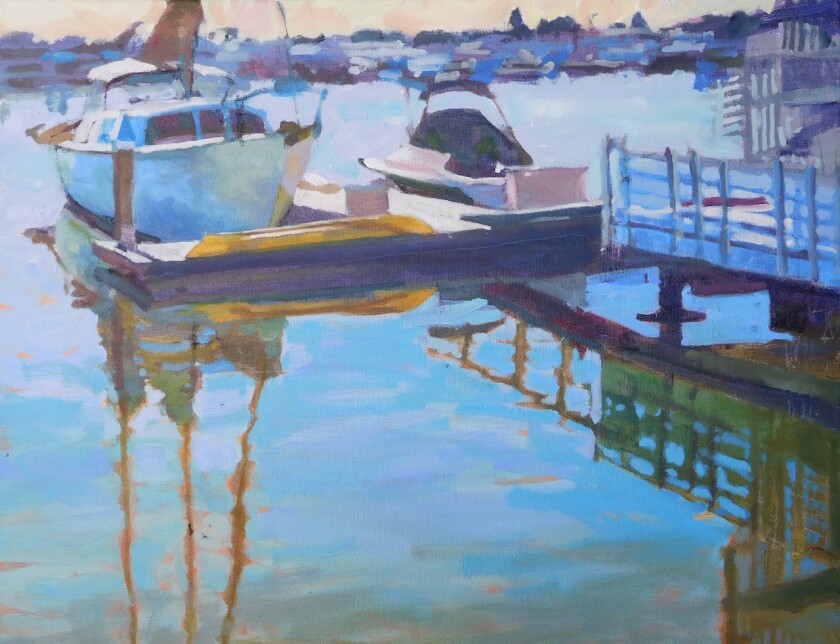 Respected local painter Jeff Yeomans will be the featured artist at a painting demonstration sponsored by the Rancho Santa Fe Art Guild. The event is planned for Wednesday, April 4, from 10 a.m. to 1 p.m. It will take place at the Rancho Santa Fe Senior Center, 16780 La Gracia, RSF, and will include a light lunch. The demo is free for members of the RSFAG, $25 for non-members. Space is limited, early registration is encouraged.
Yeomans is a native Californian, born in Whittier, Calif. A former illustrator and graphic artist, his career includes two decades in television as a broadcast designer and art director. His work documents daily experiences and familiar moments that resonate with a broad audience. Often travel-inspired or autobiographical, they are a visual journal of light, color and form, exploring the fragile beauty of California and the connected urban landscape that ultimately impacts it.
Yeomans has received numerous painting awards including "Best Urban Landscape" at the California Art Club's 97th Annual Gold Medal Exhibition. His study of a Southern California icon, the kitchen of an In & Out Burger restaurant, was singled out as an example of fine art reflecting contemporary culture. Seven of Yeomans' paintings are included in Land of Sunlight, a book of landscape paintings of the San Diego region. The recently published book, Painting California: Seascapes and Beach Towns, features his painting "A Few Minor Adjustments" on the back cover, and several others are featured inside.
Yeomans currently instructs oil painting courses at the Athenaeum Arts and Music Library in La Jolla and also teaches outdoor painting classes near his home in Ocean Beach.
Yeomans will perform an oil painting demonstration with a lecture about his technique. Some of his work will be available for sale. The demo is supported by a grant from the RSF Foundation.
The Rancho Santa Fe Art Guild is a member-operated organization of artists residing in or around the community of Rancho Santa Fe.
To register for this event, please email rsfartguild@gmail.com.
---
Get the RSF Review weekly in your inbox
Latest news from Rancho Santa Fe every Thursday.
You may occasionally receive promotional content from the Rancho Santa Fe Review.