Off-script moments a highlight of 'An Evening of Classic Lily Tomlin'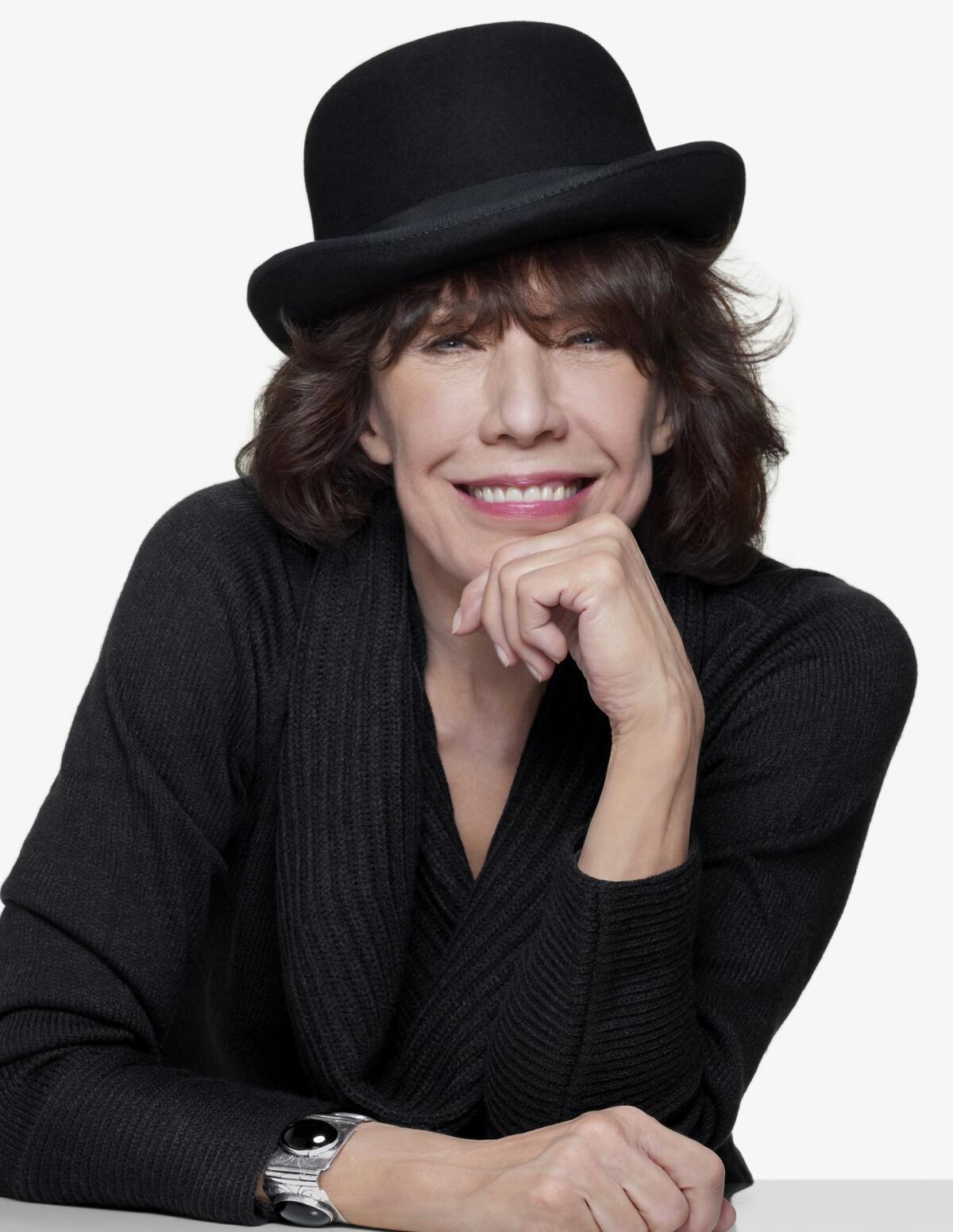 Lily Tomlin opened her recent one-woman show at the Balboa Theatre by saying, "Growing up in Detroit, I always wished I'd be a big star so I could go on tour to San Diego," and immediately endeared herself to the sold-out audience.
The 79-year-old comedian has been performing for more than half a century, and many of her most beloved characters – Edith Ann, Ernestine – made welcome appearances during "An Evening of Classic Lily Tomlin."
Tomlin is a master at captivating a crowd, and after reminiscing about each of her famous characters, she brought them up to date, keeping them relevant and proving their timelessness. Five-and-a-half-year-old Edith Ann is now talking about cell phones and Ernestine has transferred from the phone company to a big healthcare insurance company, where she still doesn't care about helping her customers and gets a kick out of screaming at each one, "Not covered! Not covered!"
There were lots of jokes about current events, and Tomlin made it clear how she feels about politics (Talking about the lies her mother told her, she said, "She told me the people in Washington wouldn't be there if they didn't know what they were doing."), reality shows ("Before anyone gets a reality show, they should have to prove they've been in touch with reality.), the internet ("It's the perfect place to find those imaginary friends from childhood.") and social media ("They finally found the Black Hole but can't decide whether to call it Facebook or Twitter.")
The historic Balboa Theatre was an ideal venue for Tomlin, who shared her own rich history through family photos and old film clips. She showed pictures of her parents in Kentucky, and admitted that, although her father used to make auto parts, he could never afford an entire automobile. And she told a hilarious story about her mother's Tupperware parties, and "burping" the lids, which brought back so many universal memories.
With no more than the screen above and a table and chair onstage, Tomlin created an intimate setting that made it feel like she was talking to her friends rather than an audience. Her self-deprecating humor ("I worry about identity theft and why no one has chosen to be me.") was so poignant, especially when she seemed to forget what she was supposed to say.
"I left out an entire part of this monologue," she admitted, making her even more relatable to the older crowd. "I was doing so well, wasn't I?"
After another flub, she sighed, "If you wait long enough, everyone will destroy their own career."
It's hard to really know whether this was part of the show but it happened a number of times and brought her closer to the audience each time. She had them cheering for her when she started to tell a story about Lana Turner, an old friend of hers, and then laughed and said, "I don't know why I threw that in. It threw the timing off. But she had the most beautiful body."
Although her routines are clever and surprisingly deep ("One of the most effective survival skills we have is the ability to delude ourselves."), it was those off-script moments that showed why Tomlin continues to be a fan favorite.
The winner of seven Emmy Awards, two Tonys, a Grammy and so many other honors, she's still wowing audiences on "Grace and Frankie," the popular Netflix series in which she co-stars with Jane Fonda, whom she talked about lovingly during a Q&A session with the audience, which was a highlight of the evening.
She referred to Fonda as "Jane 2" since Tomlin's partner of 45 years, Jane Wagner, is, to her, "Jane 1."
All are devoted activists, and Tomlin asked the crowd to check out One Fair Wage, a campaign focused on fixing the restaurant industry's broken two-tiered wage system. "The National Restaurant Association is the other NRA," she joked, and explained that Fonda was so passionate about this cause, she could talk for hours about it and "wouldn't care if you were detained from leaving the theater because of it."
Tomlin stretched out on the stage to answer questions from audience members, and had people roaring. When asked which of her characters was her favorite, she replied, "That's like asking Mrs. Duggar to choose from her 19 children."
Someone asked her if she considered doing voiceover work, causing her to cock an eyebrow and retort, "Have you seen 'The Magic School Bus?'" Her Ms. Frizzle is an iconic childhood character, but Tomlin admitted, "I wish I could have been one of the Minions in 'Despicable Me.'"
Tomlin talked about how much she loved "Flirting With Disaster," the 1996 movie in which she starred with Ben Stiller and Patricia Arquette, and called "9 to 5" the first #MeToo movie in history. "We could have been making it for 30 or 40 years because that's how long it takes," she said.
At the beginning of the show, Tomlin told the audience, "Most actors worry about playing to an empty house. I worry about playing to a full house and leaving the audience empty."
By the end of the show, it was obvious she had nothing to worry about.
For a schedule of upcoming events at Balboa Theatre, visit sandiegotheatres.org.
Get the RSF Review weekly in your inbox
Latest news from Rancho Santa Fe every Thursday for free
You may occasionally receive promotional content from the Rancho Santa Fe Review.