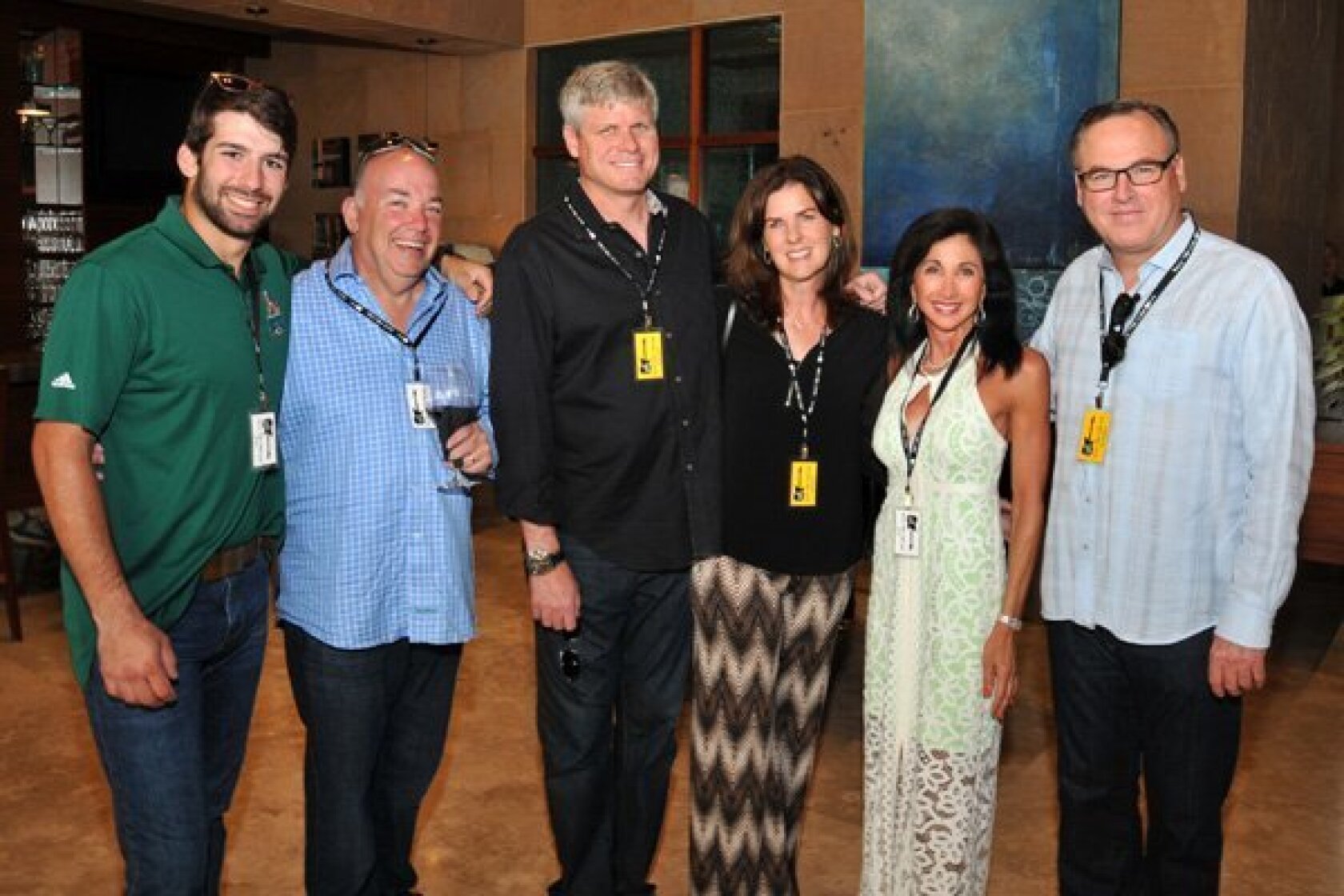 Zack Levy, Jon Levy, Steve and Susan Mollenkopf, Diane McKernan, George Davis
(Vincent Andrunas)
Amy Altman, Kat Kozlowski, Aubrey Valencia, Ryann Powell, Jessie Altman, Ian Agrimis
(Vincent Andrunas)
Diane McKernan, Steve Lyman
(Vincent Andrunas)
Steve Lyman, Diane McKernan, Tom Coll
(Vincent Andrunas)
Louise and Chris Lischewski
(Vincent Andrunas)
Wainwright Fishburn, Stacy Rosenberg, Steve Mollenkopf, Don Rosenberg, Rick Valencia
(Vincent Andrunas)
Paul and Carolyn Barber, Jacob Petersen, Susan Mollenkopf, Ryan Hiller, Amy Wood
(Vincent Andrunas)
Ian Agrimis, Jessie Altman, Lisa and Steve Altman (hosts; she's an event chair), Stacey and Rick Valencia (she's an event chair)
(Vincent Andrunas)
Jay Rains, Suzy Weiser, Kathy Rains, Jill and Bill Keitel
(Vincent Andrunas)
Shelley and Derek Aberle, Kurt and Dana Kiffmann (she's an event chair), Genevieve Tremblay, Paul Jacobs
(Vincent Andrunas)
Paula Barrow, Shawn Covell, Peggy Johnson, Gabby and Rich Sulpizio
(Vincent Andrunas)
Jim Wood, Andrew Valencia, Kat Kozlowski, Aubrey Valencia, Ryann Powell, Kelly Connor
(Vincent Andrunas)
Diane Steinberg-Lewis, Allison Richardson, Jim Fredlake, Kenny Lee Lewis (Steve Miller Band bass player), Laurel Fredlake, Chris Richardson
(Vincent Andrunas)
Diane Steinberg-Lewis, Allison Richardson, Jim Fredlake, Kenny Lee Lewis (Steve Miller Band bass player), Laurel Fredlake, Chris Richardson, Jon Levy
(Vincent Andrunas)
Jodi Morris, Lisa Wilson, Camilla Johnston, Jessie Altman, Naomi Strauss
(Vincent Andrunas)
Jorge and Suzanne Valdes, Mary and Andy Balo
(Vincent Andrunas)
Suzanne Kropf, Taylor Savitt, Andy Altman, Todd and Geri Savitt
(Vincent Andrunas)
Donielle and Tim Sullivan
(Vincent Andrunas)
Mark and Alina Katz
(Vincent Andrunas)
Tim Sullivan, Donnie Edwards, Donielle Sullivan, Vahid Moradi, Kathryn Edwards, Jeff and Judy Wagner
(Vincent Andrunas)
Harvey and Sheryl White, Matt Grob
(Vincent Andrunas)
Genevieve Tremblay, Sam Jacobs
(Vincent Andrunas)
Fred and Lynn Muto, Marilyn Noonan, Tom Coll, Greg Noonan
(Vincent Andrunas)
Pam and Doug Werner
(Vincent Andrunas)
Doug and Pam Werner, Amy and Rick Lieberman, Nick Oliva, Marcia Agatucci
(Vincent Andrunas)
Steve Miller Band on stage
(Vincent Andrunas)
Steve Miller Band on stage
(Vincent Andrunas)
Steve Miller Band on stage
(Vincent Andrunas)
The audience reacts to Steve Miller Band
(Vincent Andrunas)
The annual "Rock the Cure" concert to benefit Type 1 diabetes research was held July 26 at the La Jolla home of Lisa and Steve Altman. Headlining the event were the one-and-only space cowboys, the Steve Miller Band.
All funds raised will be donated to the Pediatric Diabetes Research Center at UC San Diego and Juvenile Diabetes Research Foundation.
Photos by Vincent Andrunas.
---