Bestselling author Anne Lamott discusses new book of essays and more at recent San Diego tour stop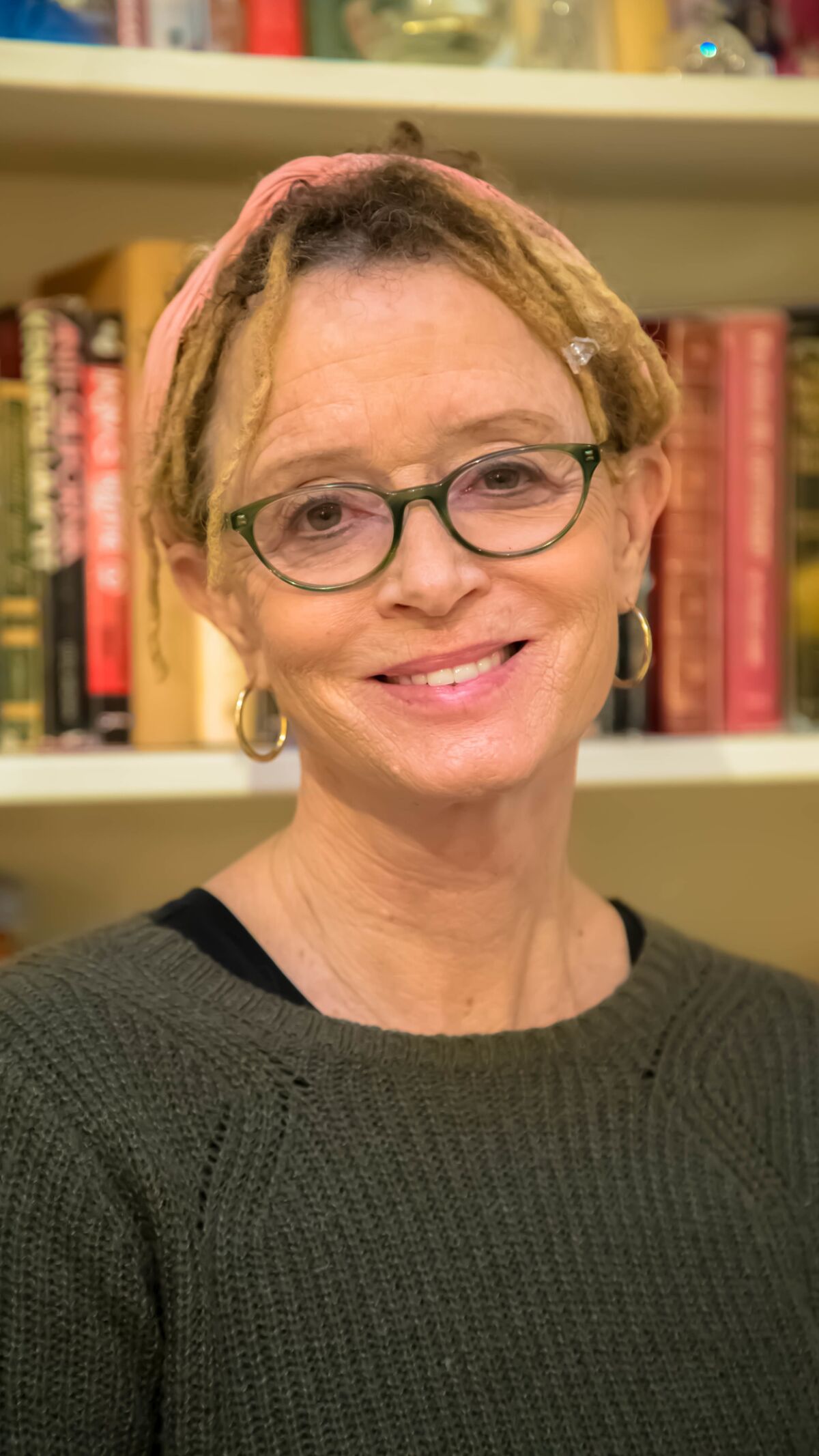 For about a half hour before she got on stage at the Balboa Theatre Nov. 13, Anne Lamott quietly walked around, talking to audience members who were thrilled to turn their heads and unexpectedly find their dreadlocked idol standing in front of them.
The beloved author has written so intimately about her own experiences with addiction, recovery, religion and loss, it's no wonder readers feel like they know her personally and are so comfortable sharing their own stories with her.
Lamott is touring the country to promote her new book of essays, "Almost Everything: Notes On Hope." It's her 18th book, and her 15th bestseller, and people were buying multiple copies as gifts to themselves and their loved ones in the lobby kiosk set up by Warwick's. (According to Lamott, "If you want a decent seat in heaven, you need to support indie bookstores.")
"I love San Diego and I know I dressed a little warmly," said Lamott when she took the stage. "But I just wanted you to see my shawl."
Lamott was in a playful mood, explaining that, after covering 12 cities in 12 days, she got to spend a week at home, "so I'm not so sick of myself. I hope I say something that gives you a second wind or hope or a kick in the butt."
At 64, Lamott has been sober for 32 years and has become the patron saint of hope for thousands of readers who connect deeply to her words.
She wrote "Almost Everything," which she originally titled, "Doom: A Book of Hope," in 2017 when it seemed the country was in a new place, and she saw – and felt, herself – the despair people were feeling because of politics and the horrors of climate change.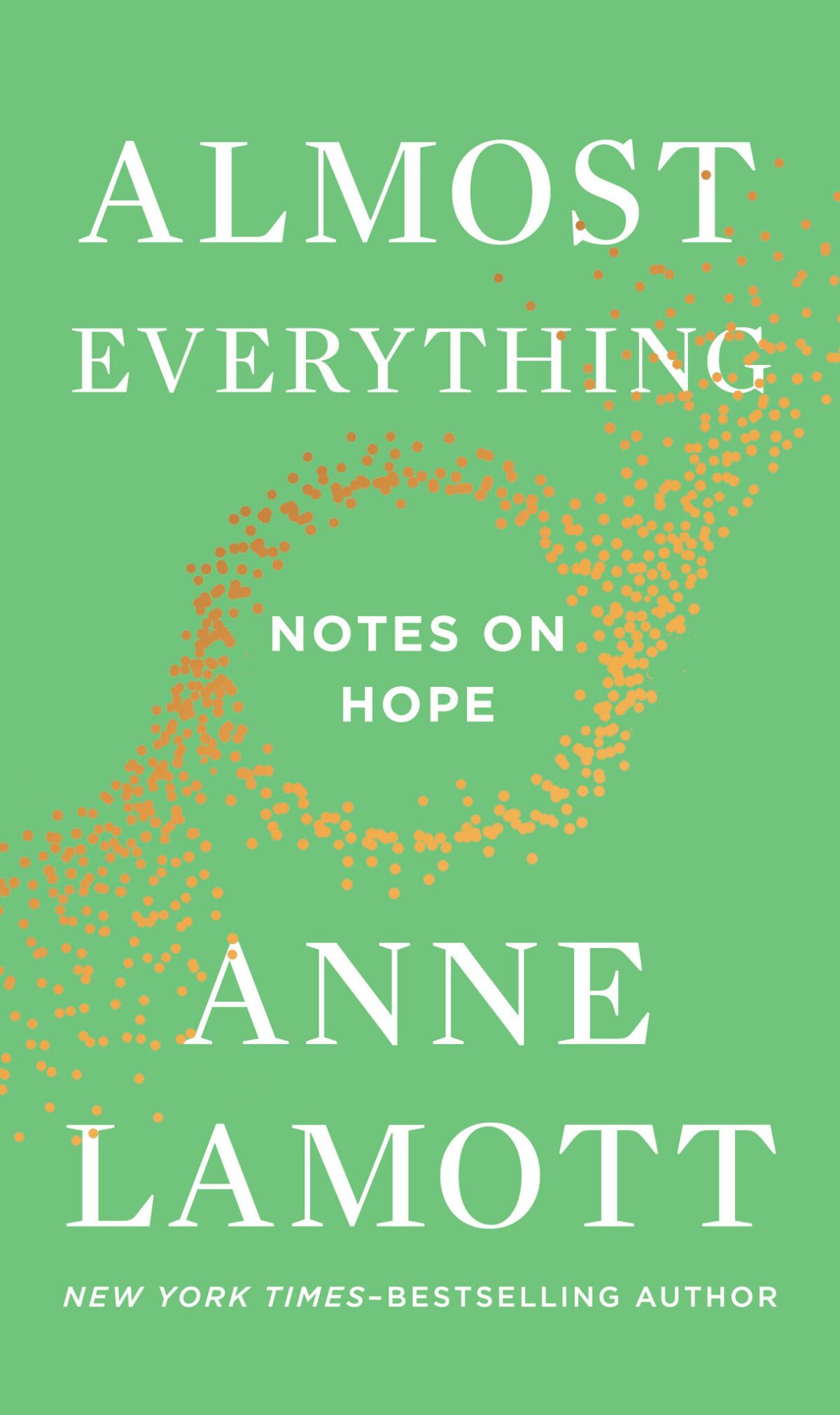 "Sometimes people need stories more than food," she said. "They need to see others survive unsurvivable situations."
Lamott asked herself, "How do we keep our spirits up in times of turmoil?" and she told the audience, "I'll just give you the answer: we don't give up. On anything. No matter how long it takes."
She added, "I hate that time takes time. If I were God's West Coast rep, I would take a wand and heal and heal and heal."
So where do we start? According to Lamott, "We register voters and feed the poor." She told the audience that she also puts together art bags filled with colored pencils, a pencil sharpener and index cards with her young Sunday school students to give to homeless people because beauty and expression are so important for the soul.
She also takes her students to the grocery store to "flirt" with older people. The elderly can become invisible, and just telling someone, "I like your shirt" and asking how their day is going can make them feel noticed and valuable.
"We do what's possible and we share what we have," said Lamott. "We have to stick together. More will be revealed, and it will be so profound, it will make you cry."
Lamott read the opening of her book, "I am stockpiling antibiotics for the apocalypse, even as I await the blossoming of paperwhites on the windowsill in the kitchen." She continued, "All truth is really paradox, and this turns out to be a reason for hope. If you arrive at a place in life that is miserable, it will change. That is the time when we must pledge not to give up but, in the Wendell Berry words, 'Be joyful though you have considered all the facts.'"
Like a conversation with friends, Lamott's talk had her going off on tangents and sharing stories about her son, Sam, about whom she wrote "Operating Instructions," and who now has his own podcast, "How to Human." She said that after he featured Gloria Allred on his show, the famed women's rights attorney – who had never heard of Anne Lamott – left her a voicemail saying, "You have a wonderful son, and he really loves his mother." Lamott proudly stated she'll never erase that message.
She also talked about her engagement to writer Neal Allen, who she met online two years ago. "I'll be 65 on my wedding day, and I think he might be marrying me for the Medicare," she joked.
Answering questions from the audience, including a cousin who filled her in on the family, Lamott told an aspiring writer to find a "precious community" to offer "benevolent pressure," gave advice to a gay Republican social worker ("Repent!") and quoted AA founder Bill W. ("Sometimes I think heaven is just a new pair of glasses.")
She admitted, "I've had every disorder except gambling, and that's probably a big 'yet' for me. I take it personally when I lose."
Known for her inspiring quotes – just check Pinterest for all the Anne Lamott quote boards – she had audience members scribbling her words ("Grace is spiritual WD40," "The most immediate way to improve your life is to get a library card," "The grimmest circumstances result in the greatest blessings" – to which she added, "I hate that so much.") on everything from scraps of paper to beautiful journals.
She had everyone laughing when she admitted, "I feel really intense about the fact that Michelle Obama's book just came out because it will impact sales of my book."
As Lamott got ready to head to the lobby to sign "Almost Everything," she begged people not to ask her to personalize them because, "I'm old and my hand hurts but I find it hard to say no." She also told them, "You can take pictures of me as long as I'm not aware of it. I'm just a shy, odd person."
Follow Anne Lamott on Facebook, where you can read more of her inspiring and often hilarious words.
Get the RSF Review weekly in your inbox
Latest news from Rancho Santa Fe every Thursday for free
You may occasionally receive promotional content from the Rancho Santa Fe Review.